WeChat is one of the popular messaging and communication apps in China. WeChat is more than a messaging and social media app – it's a lifestyle for over one billion users worldwide. Through WeChat, you can chat and make calls with friends, read the news, or play mini-games with friends. Apart from that, the app also offers video calling and real-time location-sharing features.
The app is right now used by billions of users across the world. Yet, despite its popularity, it scores low on the security and privacy front. Recent reports from CitizenLabs claim that WeChat monitors files shared by International users to bolster censorship in China.
This is a huge concern, and if you care about your security and privacy, it's time to switch to WeChat alternatives. Plenty of messaging apps on the Google Play Store can be used instead of WeChat.
List of Best WeChat Alternatives For Android
In this article, we will share some of the best WeChat alternatives for Android smartphones. These messaging apps offer better features than WeChat. So, let's check out.
We understand that Twitter is the odd one on the list, but it still counts on the list of WeChat alternatives for Android. Apart from regular messaging, WeChat also offered a place to read various articles, and the same thing is done by Twitter.
You can use Twitter to explore various topics that fit your interest. Other than that, you can also stay connected with the latest happenings worldwide via Twitter. So, only count Twitter if you have used WeChat to read articles.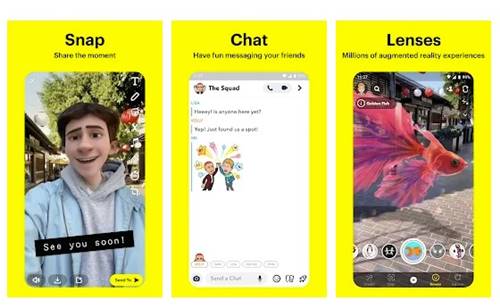 Snapchat is another best option that you can consider. It's a top-rated social networking app popular for its various lenses and other fun elements.
Snapchat allows you to express yourself with lenses, filters, bitmoji, and more. New lenses and filters were added at regular intervals to keep users engaged. Other than that, Snapchat also has Stories from which you can discover breaking news and exclusive, original Shows.
WhatsApp is the best instant messaging app available for Android and iOS users. In fact, WhatsApp has a more active user base than WeChat, and it's available in more than 180 countries.
The instant messaging app allows users to make voice and video calls. Apart from that, there's GIF support, sticker support, etc.
If you have a Facebook account, you need to install the Messenger app. It's a free, all-in-one communication app owned by Facebook.
With Messenger, you can exchange text messages, make video & voice calls, group video calls, etc. Apart from that, Messenger also lets you record and send voice and video messages.
The popular desktop video calling app is available for Android as well. Compared to WeChat, Skype sports a more attractive user interface and is optimized to run smoothly across all platforms.
With Skype, you can easily communicate with your friends via voice and video calls. You can even use Skype to send SMS messages to mobile numbers worldwide. Overall, Skype is one of the great WeChat alternatives that one can use on Android.
If you are searching for a privacy-focused instant messaging app for your Android smartphone, then Telegram might be your best pick. This is because the instant messaging app for Android gives privacy the utmost priority.
Guess what? Every conversation on Telegram is secured by a 256-bit symmetrical AES encryption. Some of the key features of Telegram include group chats, file sharing, GIFs, channels, etc.
When it comes to privacy and security, nothing can beat Signal Private Messenger. The instant messaging app for Android offers privacy-focused features like disappearing messages, timers, etc.
Regarding the features, Signal Private Messenger allows you to exchange text messages, make voice & video calls, etc.
When it comes to features, Viber shares lots of similarities with WhatsApp. We have listed Viber because it offers superior voice call quality to WeChat. Also, just like WhatsApp, Viber relies on your phone number to create an account.
Once created, you can exchange text messages or voice calls with everyone using Viber from your contacts.
It's another popular messaging app available for both Android and iOS. Kik Messenger has a massive user base in the U.S. and other parts of the world.
However, KiK offers fewer features than WeChat, and it's supposed to shut down soon. Kik Messenger lets you chat one-on-one and in groups, share pics, videos, gifs, games, etc.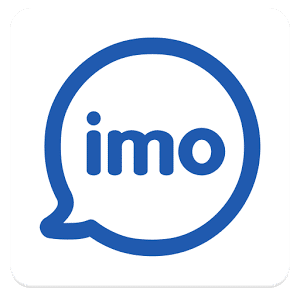 If you have been searching for a free and lightweight WeChat alternative for video calling & text messaging, then IMO might be your best pick.
The messaging app is known for its high-quality video and voice-calling features. It also lets you send free and unlimited messages over 2G, 3G, LTE, or WiFi.
Frequently Asked Questions
Is WeChat banned in India?
Yes, WeChat is blocked in India and a few other countries. If you live in a country where WeChat is banned or blocked, you won't find the app on the Google Play Store or Apple App Store.
How to unblock and use WeChat?
If you live in a country where WeChat is blocked, you can use a VPN or a proxy on your device to download & use the app. However, you will still miss out on many useful features.
Which is the best dating app like WeChat?
WeChat isn't originally a dating app, but its 'Search nearby' feature allows users to find profiles within a short distance. If you want to date, check out the dating apps for Android.
Which is the best WeChat Alternative?
There are many best WeChat alternatives available for Android and iPhone. If we had to pick the best one, we would pick WhatsApp or Signal. WhatsApp has more features; whereas Signal is more private and secure.
Are these WeChat Alternatives free?
Yes, almost all WeChat alternatives we have shared in the article are free to download and use. You need to create an account with your number on these apps and start using it for free.
So, these are some of the best WeChat alternatives that you can use on Android. If you know of other such apps, let us know in the comment box below. I hope this article helped you! Please share it with your friends also.