Meta CEO Mark Zuckerberg has announced that WhatsApp will soon get a new feature regarding WhatsApp calls, and also, they are testing another feature for video calling, which sounds fantastic.
Both features are unique and will make it more convincing for WhatsApp users to use WhatsApp calls, even if it is about an audio call or video, so let's know about them.
WhatsApp Will Soon Test Out 32-person Video Chats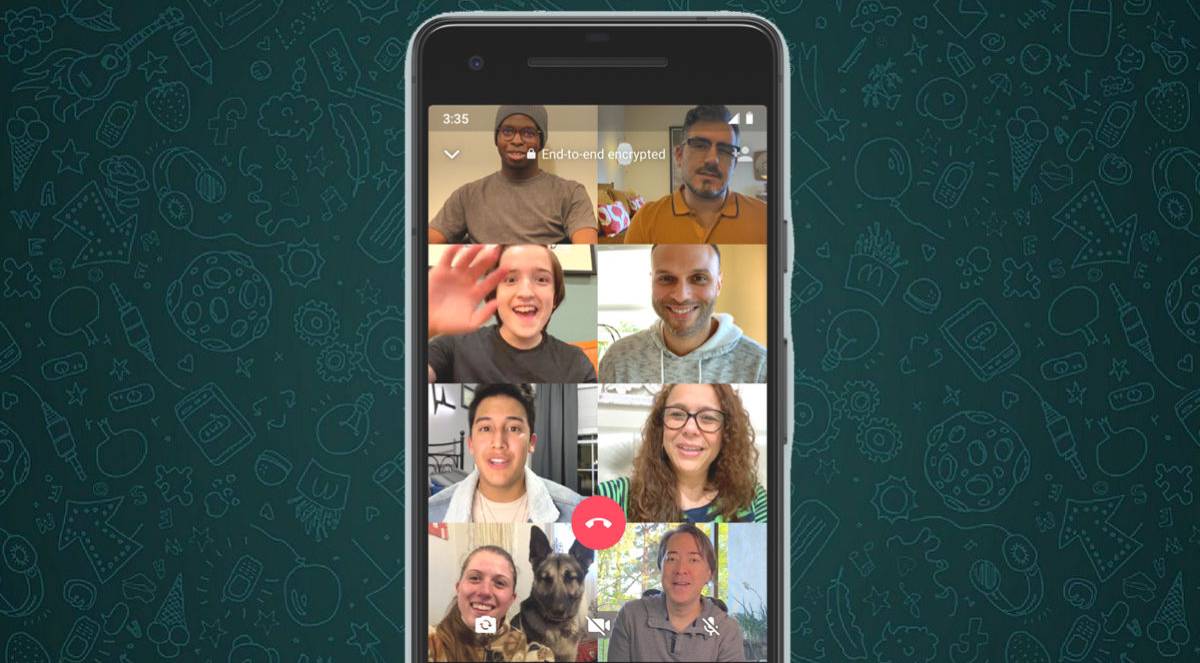 Firstly let's discuss the first feature, which is WhatsApp Call links. With this feature, users can generate a call link and share it with their friends or anyone to join WhatsApp calls with just "a single tap".
And this feature supports up to 32 people on a single call, and you can create this link for both audio and video calls. About its arrival, Mark has said that it will be rolled out in a week.
To use this feature, go to the WhatsApp app and tap on the call section. Then, on the top, you will find the "Create a Link" option, so create it and share it.
Besides, the company had already mentioned details regarding this feature when it made the announcement about the WhatsApp Communities.
Now let's discuss the second feature that Mark Zuckerberg revealed in his post. This feature allows up to 32 people to join the video call. Currently, it only allows 8 participants in a single video call.
Besides, Mark also pointed out that it will be encrypted video calling. For right now, we don't know what it will look like.
It will be helpful for the users, who usually use Google Meet, Microsoft Teams, or Zoom for video calling with more than 10 friends, so with it, they don't have to go on other platforms, and it will be more comfortable.
The company is still testing it, so we might get it after some time, as Mark said, "very soon," which means probably in a month or more than it.
Recently, the company has also rolled out the same participant limits for audio calling.