The Coronavirus outbreak is creating chaos everywhere. It is now declared as a national threat, and it doesn't seem to end. Entire India is under complete lockdown until April 15. Since it's spreading from person to person, health organizations like WHO and CDC have recommended to work from home and avoid public gathering.
The Coronavirus outbreak has severely affected the day to day life of commoners. People have been asked to say indoors. Amidst the lockdown, users are finding ways to beat the boredom. Some are watching movies on Netflix, while some were playing mobile games.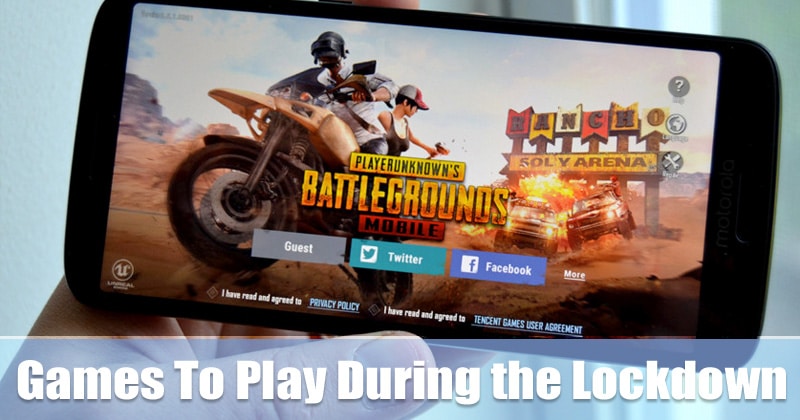 We have already shared a list of best Work from home tools/softwares, which would help you to do something while you're stuck in quarantine. Today, we have decided to share a list of the best Android games that you can play during the global outbreak.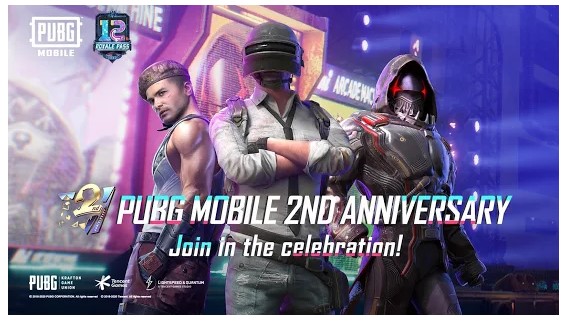 Well, PUBG Mobile is one of the best and top-rated Android & iOS game available on the app store. Millions of users right now play the game. It's an online multiplayer game where you need to fight with 99 other players on an island. The visuals are amazing, and so does the sounds. The game would help you to beat boredom while you are stuck at home.
It's another best battle royale game on the list, which is pretty much similar to the PUBG Mobile. Call of Duty: Mobile is known for its unique arcade modes like team deathmatch, domination mode, etc. Just like PUBG Mobile, the graphics of COD Mobile is terrific. So, Call of Duty: Mobile is another best game that you can play today.
Well, if you have a low-end device and searching for an offline game, then Ludo King might be the best pick for you. It's one of the best games that you can play with your friends during the self-quarantine period. Just like the traditional Ludo game, Ludo King follows the same rule. On the multiplayer mode, only four players can play. Apart from that, it also has a classic Snakes and Ladders as well.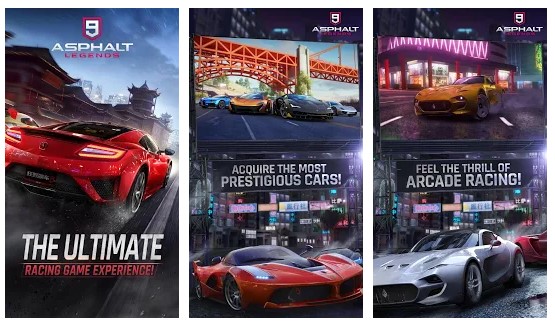 Asphalt 9 is a popular car racing game on the list, which is right now played by millions of users. The game is high on visuals, and it has lots of racing tracks and cars. Some of the popular cars seen on Asphalt 9 were Lamborghini, BMW cars, Porsche, Ferrari, etc. However, the game requires an active internet connection, and it runs on high-end devices only.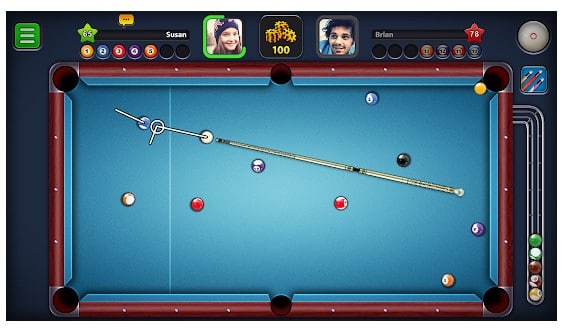 Well, if you feel stuck at home during the COVID-19 outbreak, then you need to give 8 Ball Pool a try. It's a highly addictive game that lets you challenge your Facebook friends. It's a pool game where players need to bet coins beforehand. The player who wins collects all coins at the end of the game. The coins can be used to buy products from the pool shops or to participate in ranked matches.
Pocket Tanks is for those who have been searching for a fast-paced artillery game for Android. The game is simple to learn and fun to play. You can play this game with your friends or family members, and you will find yourself hooked for hours. The game is entirely free to download & play, and it has over 40 exciting weapons.
Well, if you don't have a high-end device and want to enjoy a battle royale game, then Garena Free Fire might be the perfect choice for you. It's a battle royale game much similar to PUBG Mobile. But, in this game, you need to survive against 49 players instead of 99. The great thing is that it runs on low-end devices, even on the phone with 1GB of RAM.
8. Real Cricket
If you are a huge cricket fan like me, then you will love to play Real Cricket for sure. It's a complete cricket game that would provide you an authentic, complete, and surreal Cricket experience on Android. It has lots of multiplayer modes like 1P vs. 1P, 2P vs. 2P, etc. Apart from that, it also has lots of tournaments like Test Championship, Asia Cup, Indian Premier League, Master Cup, Champions CUP, World Cup, etc.
Shadow Fight 3 is one of the best graphics HD games that you can play on your Android right now. It's a fighting game where you need to participate in an epic war. You need to complete quest missions to upgrade your hero, fighting weapons, and skills. The game also lets you create a unique style of attack.
HAGO is a social platform where you connect with others to play online games. It has over 80+ games, which would provide you endless fun. HAGO is always known for its live battles (PVP). Apart from that, it also lets you build your channel to express yourself and impress the world. So, HAGO is another best game that you can play during the Coronavirus outbreak.
So, these are the ten best Android games that you can play during the Coronavirus lockdown. I hope this article helped you! Share it with your friends also.