Smartphones and computers are important these days, but they often disconnect us from real life. We sometimes become so engaged in our virtual world that we forget to give time to our loved ones.
Now only that, but smartphone addiction even destroys your work life. So, if you spend the most time on a smartphone, you may be looking for ways to curb your smartphone addiction.
List of 15 Best Android Apps To Curb Smartphone Addiction
While you can't curb your smartphone addiction overnight, some apps can still help you minimize screen time and can help you be more productive. Hence, below we have listed some of the best Android apps to curb smartphone addiction. Let's check out.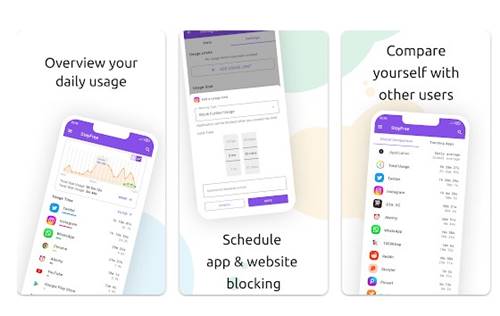 StayFree – Stay Focused is one of the most useful apps that you can have on your Android smartphone. It's a productivity app that shows you how much time you spend on your smartphone and which apps you use the most.
After analyzing the app usage time, you can set usage limits for your apps and receive alerts when you're about to exceed the limits.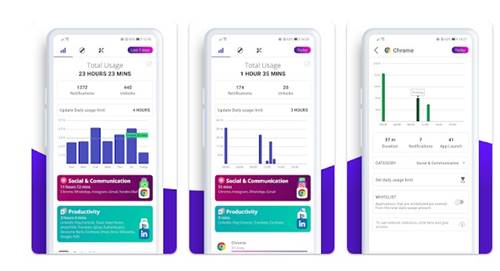 Digitox is by far the best and one of the best Android apps to help you curb smartphone addiction. The app is right now used by over millions of users worldwide.
You can use Digitox to understand your digital habits/screen time daily, view daily usage statistics, categorize screen time, and more. The app helps you curb smartphone addiction by allowing you to place limits on app usage.
Moment is an iOS app that automatically tracks how much you use your iPhone and iPad daily. If you use your phone too much, you can set daily limits on yourself and be notified when you go over. You can even force yourself off your device when you're over your limit.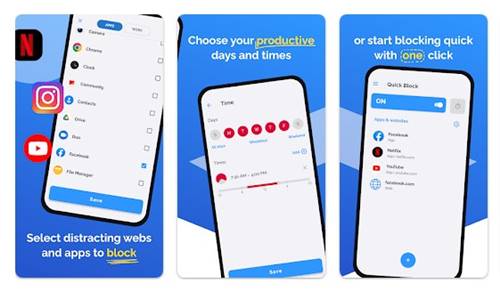 AppBlock – Stay Focused is an Android application that helps you (its users) to block temporarily distracting applications on their mobile so that they can stay focused on school or work.
The blocker app can get activated for a precise time and date, and once the pre-set time duration gets over, the barring gets automatically over.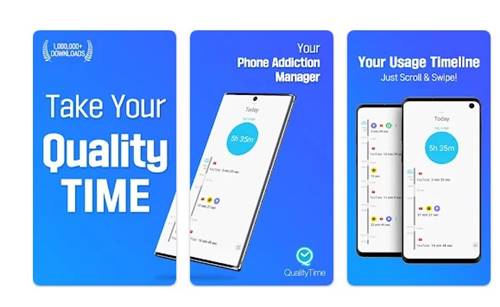 QualityTime is a fun, visually engaging, and easy-to-use Android app that allows you to monitor and get real-time reports on how much time you spend on your smartphone and your favorite apps.
Forest is one of the unique apps to curb smartphone addiction. This app follows a unique approach to defeating smartphone addiction
Here you need to plant a seed, and in the following time, the seed will grow into a tree. However, if you cannot resist the temptation of using your phone and leave the app, your tree will wither.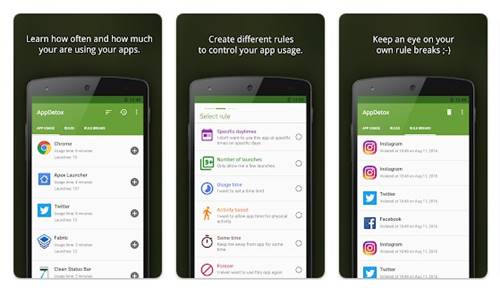 AppDetox helps you to calm down your mobile app usage and take a digital detox. You can set your rules for your apps to detox from some heavy usage and stop procrastinating and phubbing. Lock your apps with this app locker.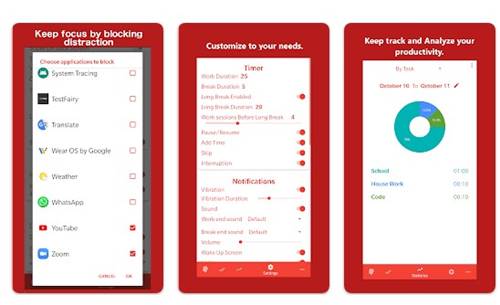 Brain Focus is a time-management application helping you get things done. Users can keep track of their time by task.
Users can adjust the duration of their session according to their needs. This is another app that will be helpful if you want to curb smartphone addiction.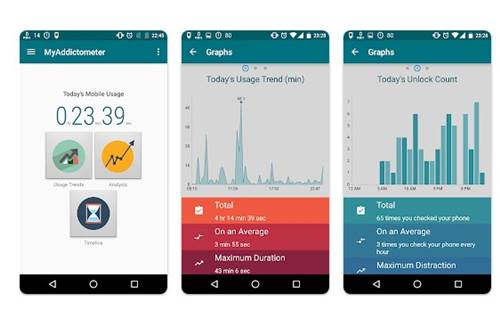 MyAddictometer is a productivity tool that empowers people to keep their mobile addiction in check. It's a great tool to identify & predict when the user spends more time on a smartphone.
It can be helpful for students & professionals to save & utilize time by staying away from their smartphones.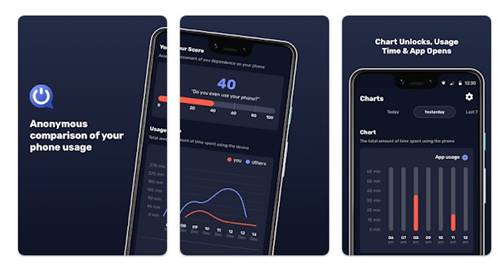 AntiSocial is designed to help you understand what 'normal usage' looks like and give you the tools to manage, block and control your cell phone usage so that you can unplug, minimize distractions and focus on the things that matter.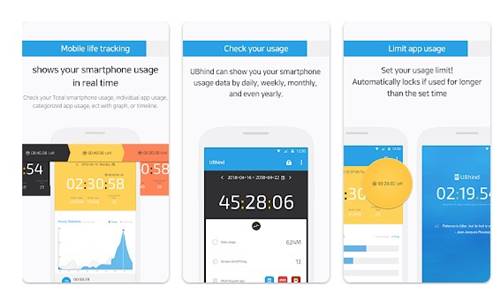 This is another best Android apps that help you depict your mobile phone usage accurately. Well, this tool is loved by many users and helps users curb smartphone usage while improving productivity.
The app also allows a user to use the Alarm and Lock features which alert whenever usage limits are exceeded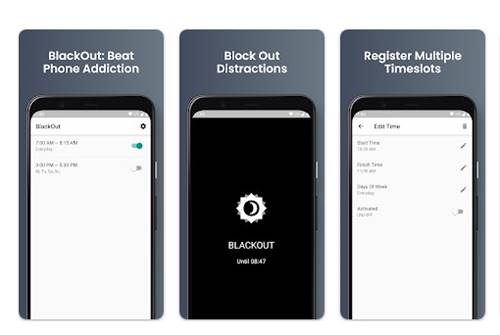 BlackOut is another best Android app that you can use to stay focused, block distractions, and beat cell phone addiction/mobile phone addiction.
This tool allows users to select the start and finish times to activate the lock. During the period and days you select, your phone will lock itself, and you won't be able to use it until the period ends.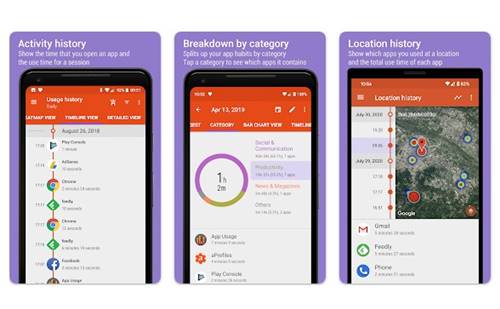 This is another best Android app that can help you to control your smartphone addiction. The app allows users to manage their phone activities.
It tracks your phone activities and displays information about how many times you have used your phone, how much time you have spent on each app, and how much data you wasted in each app.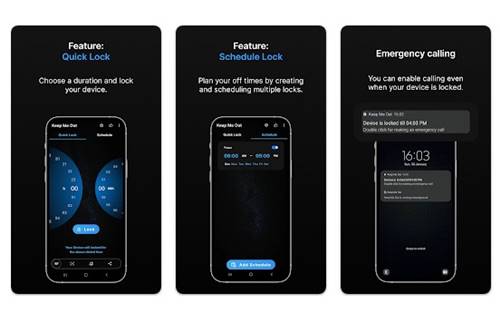 Keep Me Out allows you to lock yourself out of your mobile device for the time you want. This app is very useful for students who have difficulty focusing on their studies.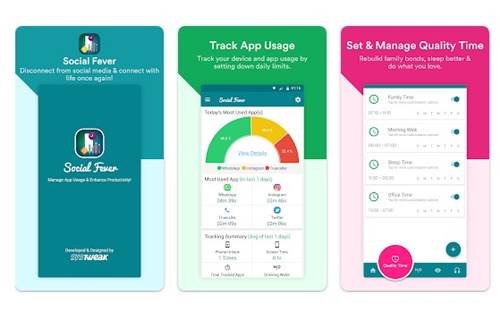 Social Fever is a powerful smartphone usage tracker app that helps maintain a healthy balance between digital and real life.
Using an app to unplug from this 'digital reality' seems irrational. But in an age where smartphones are used for almost everything, it could help beat this technological addiction.
So, these are some of the best Android apps to curb smartphone addiction. With these apps, you will surely reduce your Android addiction. I hope you like this, do share with others too. Leave a comment below if you have any related queries about this.