Today we are going to share the top 20 best Antivirus; with the help of this list, you can easily eliminate threats from your computer. These antiviruses are listed according to their user ratings and reviews.
Antivirus is a program installed on our computer and is competent to record harmful viruses and eliminate them from our computer. Viruses can enter our computers in many ways, like through Internet Browsing, USB devices, and more by installing infected software. These viruses make our computers operate slowly, and some hazardous viruses can steal our data. These viruses can also contaminate our operating systems.
So to protect our PC from these viruses, we perpetually need the best antivirus which protects our computer from these threatening viruses. So in this post, I will tell you the Best Antivirus For Pc. Today there are many antiviruses available on the internet. But many of them are unable to recognize some viruses.
Also Read: How to Track Your Facebook Login Location for Security
20 Best Antivirus Software For Your PC/Laptop
Here is Best Antivirus For Pc:
Below we have listed the Best Antivirus For Pc. I have selected these antiviruses on the evidence of their virus detection capabilities and User Ratings.
Quick Heal Total Security is one of the leading companies in Indian home users. It gives built-in safe Banking features. Gives parental control to protect kids from watching inappropriate websites and it also comes up with Android devices too, you can easily scan your android smartphone with the help of this.
Also Read: Top 10 Best Tips To Protect Your Gmail Account From Hackers
Features of Quick Heal Total Security
The built-in Safe Banking feature secures all your financial transactions on the Internet.
Parental Control protects your kids from inappropriate and malicious websites.
Improved PC2Mobile Scan feature scans and cleans your Android and Windows smartphones.
Assures complete security for your PC with a deep system scan.
PC Tuner facility guides you on how to speed up your PC. You can tune start-up applications, services, and clean unwanted registry entries and files.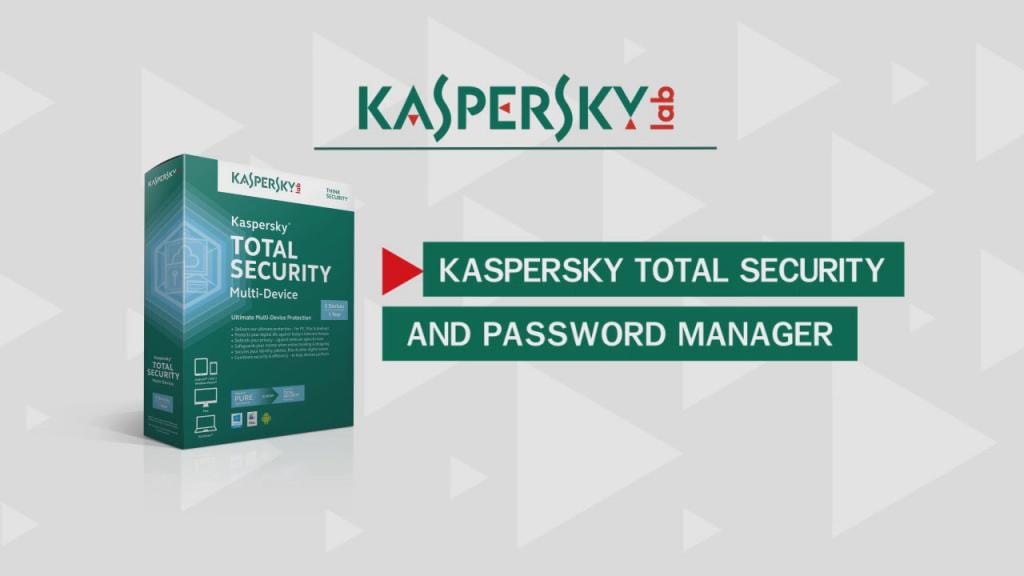 Kaspersky is an ultimate security tool for your PC as well as Android devices. It not only protects your privacy, money, identity, etc it can also secure your Android phone because Kaspersky's total security is available for the Android version too.
Features Of Kaspersky Total Security
Protects your 'digital life' from Internet risks
Secures PCs, Mac computers & Android devices
Safeguards your privacy and your identity
Adds security for online banking & shopping
Help keep kids safe from Internet dangers
Manage all your passwords for apps & websites
Protects photos, music, and confidential files
Delivers security without slowing you down
Simplifies security management for all devices
It is one of the Award-winning Products out there it is certified by AV-Test and won many awards because of its efficient security that it provides. McAfee Live Safe is also available in the Android version so you can easily install the app and secure your phone too.
Key Features Of McAffe
Guard against viruses and online threats
Avoid risky websites and prevent dangerous downloads
Removes the hassle of managing usernames and passwords
Comprehensive mobile security
Secure Cloud Storage
Also Read: How To Secure Rooted Android From Security Threats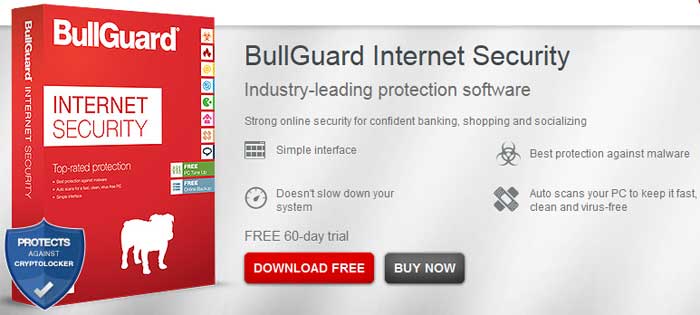 BullGuard is one of the most used and leading antivirus protection in 2017. It provides the best protection against all types of malware. It also scans your full PC and keeps it clean from viruses. It also stops unknown applications from getting installed on your computer
Key Features Of Bull Guard Internet Security
Award-winning technology with multiple protection layers for superior virus catch rates – as testified by independent labs
The elegantly simple interface makes the management of your security easy
Easy-to-use and powerful Parental Control keeps your kids safe from cyberbullying and predators
Free 5GB of advanced backup to keep your most important data, photos, music and more, safe and to easily share them
Stop unwanted applications from taking over your browser, toolbar and search engine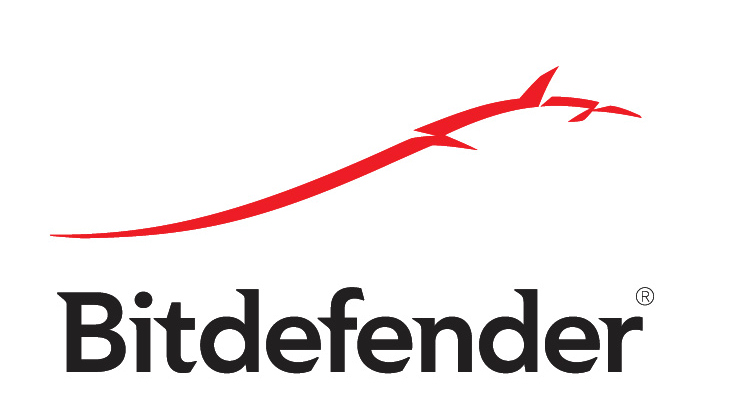 It is consistency in Ranking no.1 in a market. It has the ability to pick up hidden malware and viruses. It is one of the award-winning security solutions and one of the most used. It is quite cheap too. It provides users the easy to use One-Click Security program
Features Of BitDefender Total Security
Bitdefender eliminates every type of e-threat, from traditional viruses, worms, Trojans to today's RATs, ransomware, zero-day
Bitdefender's new firewall deals superior performance in pinpointing intrusions
Make online transactions from a unique, dedicated browser that secures your accounts from fraud.
Sniffs and blocks websites that try to steal financial data such as passwords or credit card numbers by masquerading as a trustworthy entity.
Remotely scan and fix security issues on all of your Bitdefender-protected devices from anywhere, using Bitdefender Central.
Also Read: The Device You Are Using Might Be Came Without Security Test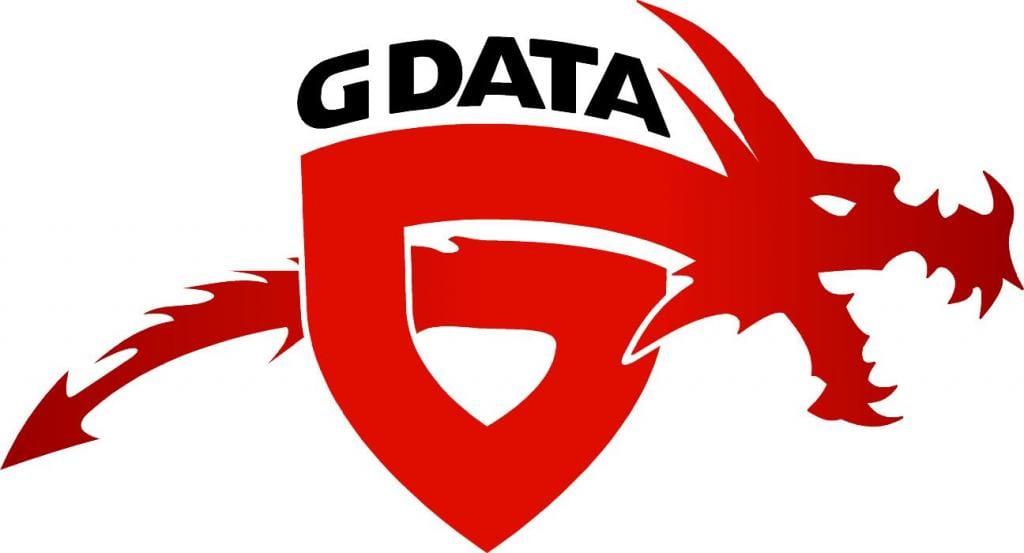 G Data had recently completed its successful Internet Security Program. The good factor of this Antivirus program is that it offers the best protection against Viruses, Keylogger, and trojans. As its name suggests, it is out there to secure your precious data.
Features Of G Data Internet Security
Benefit from proactive detection and Cloud connection that protects you against even unknown malware – now with autopilot for trouble-free surfing and work
Scan even SSL-encrypted emails for malicious attachments and other suspicious content as soon as they are received
Secure your computer reliably against security holes in installed programs, with Exploit Protection
Use BankGuard technology and configurable Keylogger Protection to protect yourself against manipulation and data theft on the Internet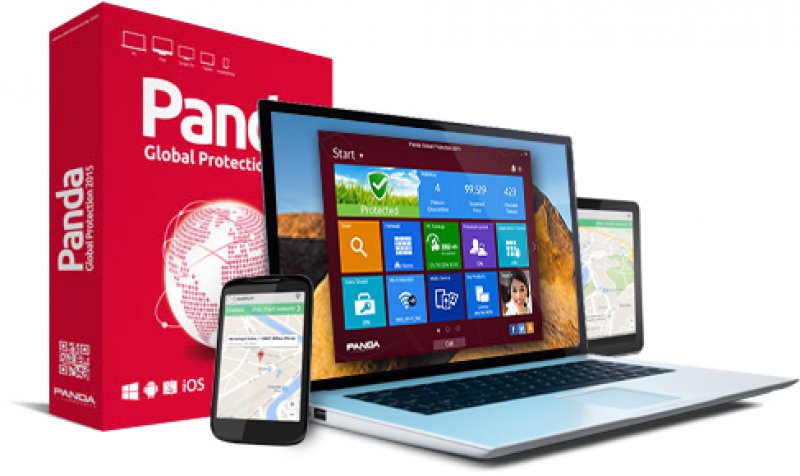 Panda Global is the oldest among all it helps to secure your privacy and keep your devices under control you can easily manage you're save passwords, optimize your devices with this security software. Moreover, it comes up with a Tune-up Facilities too
Features Of Panda Global Protection
Maximum Protection For all devices. If you have Android wear then you can easily access this program
It comes up with a File Encryption feature that not only helps us to secure your hard disk but also helps us to encrypt the USB drives that you don't want to end up in wrong hands
Password Manager: It comes up with an easy to use a password manager that helps you to manage all your online passwords with the help of putting up a master password
Parental Control: It helps protect your family or kid from unwanted spams and it also gives parents the freedom to block inappropriate content online for their kids.
Also Read: Best Ways To Secure Your Facebook Account From Hackers
It is one of the best and well-known security programs for Android, iOs and Mac and in this, you can protect up to 10 devices with one single subscription it comes up with convenient protection that gives enough protection to protect users from Viruses, Trojans, Malware and other criminal activities.
Features of Symantec Norton 360
Protects up to 10 PCs, Macs, Androids and iOS devices with a single subscription.
Safeguards your identity and online transactions.
Protects better and faster than the competition 1.
It provides tools to help your kids safely explore the Internet.
Offers 25 GB of secure PC cloud backup, providing additional protection against ransomware.
Alerts you about risky Android apps before you download them, with our award-winning technology.
Includes a 100% money-back guarantee: it helps keep your devices virus-free or give you a refund.
It is one of the smart, secure & fastest security programs out there but it is a bit costly. The security and ease of access it provides are incomparable. It provides Secure browsing + Real-time anti-Phishing facility. It also has a very good identity theft protection too.
Features of Webroot Internet Security Plus
Advanced threat protection for PC & Mac
Always-on security for your data and identity
ENHANCED! Anti-Ransomware checkmark blue
Real-Time Anti-Phishing blocks harmful websites
Firewall and network connection monitor
Lightning-fast scans without interruptions
Secures your smartphones and tablets
Protects account logins and passwords
Eliminates traces of online activity
25GB of secure online storage, accessible from all your devices
Also Read: Top 10 Best Operating Systems For Hackers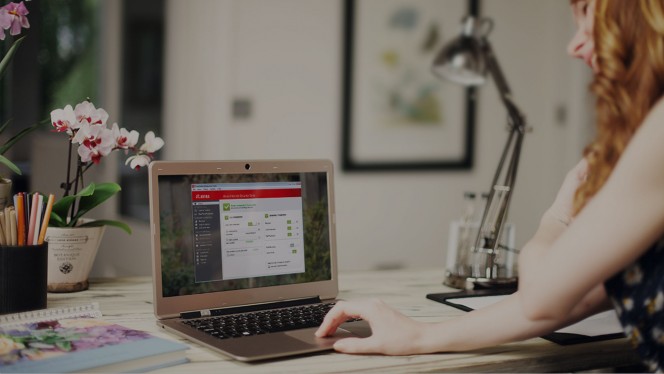 I will never hesitate to say that Avira Internet security provides us the protection that really works. If you have already installed and used this security service then you must agree with me because it gives genuine protection towards viruses, Trojans & email scams as well as malware.
Features of Avira Internet Security Suite
Avira's NEW Internet Security Suite is built upon some of the most powerful security technologies in the world.
State of the art detection technology leaves nowhere for malware to hide
Avira Internet Security Suite features the Avira Protection Cloud, an online database that
Keeps your antivirus current by delivering lightning-fast updates that don't drain your resources.
Avira Internet Security Suite features our System Speedup tool; a one-click solution that makes your PC as fast as the day you got it.
11) K7 Total Security Plus

K7 Computing is one of the earliest and most accomplished IT security companies protecting more than 15 million clients worldwide against the threats to their IT environment. It is much cheaper compared to other antiviruses. K7 Total security plus would be a great choice if you are looking for advanced security solutions
Features of K7 Computing
An ultra-fast, incredibly intelligent scanning algorithm to detect real-time emerging threats and also predict future malware attacks.
Monitor the internet activities of children and blocks access to the hostile environment.
100% detection rate of malware and zero-day threats.
Prevent attacks from malicious websites and monitors the network for potential threats.
Scan every single mail for hidden malware in the attachments.
AVG Ultimate is quite simply the best solution for you and your family. A single subscription covers unlimited personal Windows®, Mac®, and Android™ devices, which you can remotely manage from a single screen.
Features of AVG Ultimate
Blocks viruses, spyware & other malware
Blocks hackers so you can shop safely
Free up disk space for more of what you want
Also Read: Top 10 Best Operating Systems For Hackers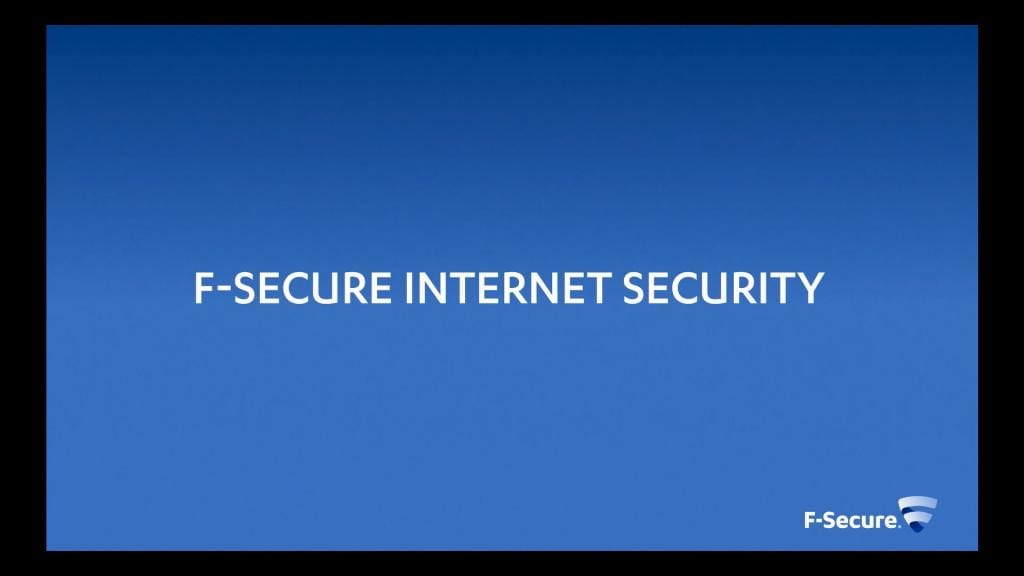 F-Secure has been defending tens of millions of people around the globe from digital threats for over 25 years. It provides internet security for almost all devices and it is one of the most popular security programs you can ever have in your PC
Features of F-secure
Internet Security for all devices
It provides an F-secure Freedom VPN that can help you to protect your privacy
It provides complete virus and malware protection for your PC.
It also provides an F-secure online scanner which cleans your PC For free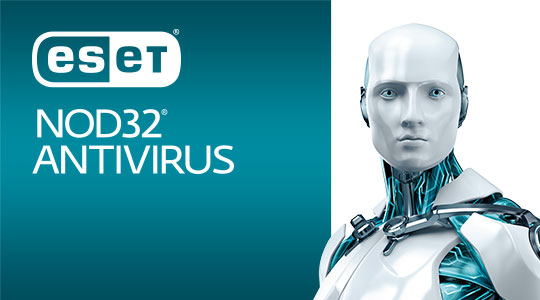 Industry-leading antimalware that won't slow you down. Its advanced ESET NOD32® detection technology gives you fast, powerful anti-malware protection, whether you're surfing, working or gaming online.
Features of ESET NOD32
Securely browse the Internet with Antivirus, Antispyware, and Exploit Blocker.
You can experience a redesigned look that makes it even more user-friendly.
It also had a Gamer Mode inbuilt that makes sure of having a good gaming experience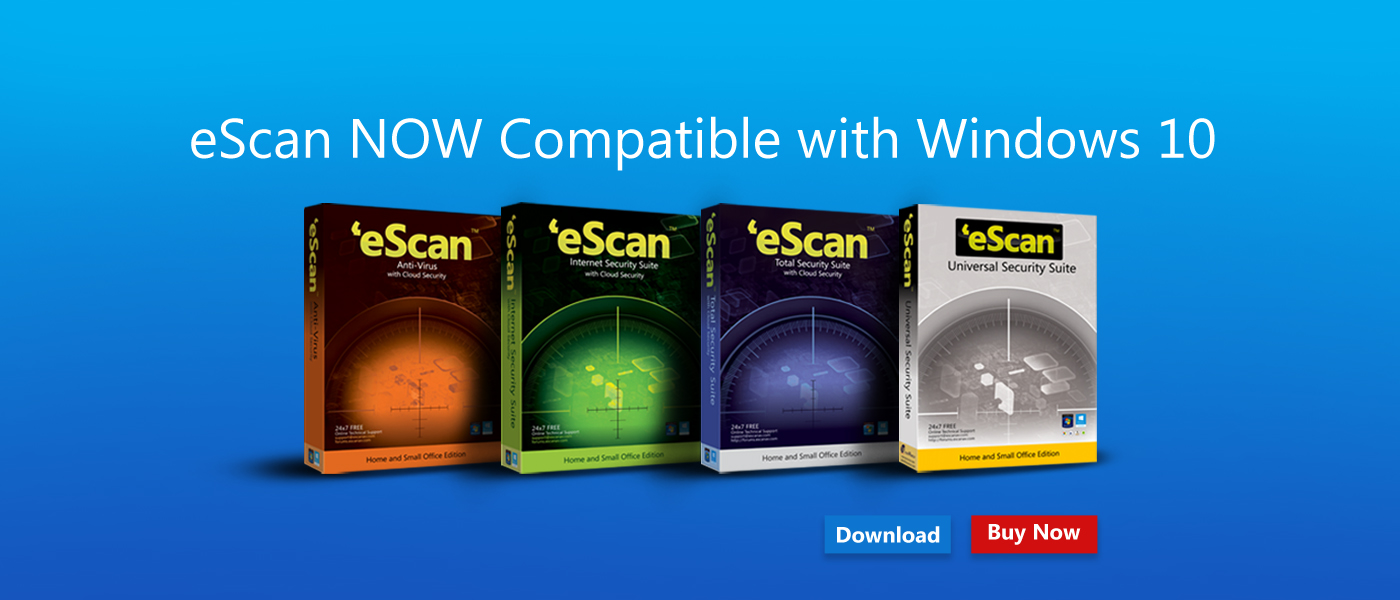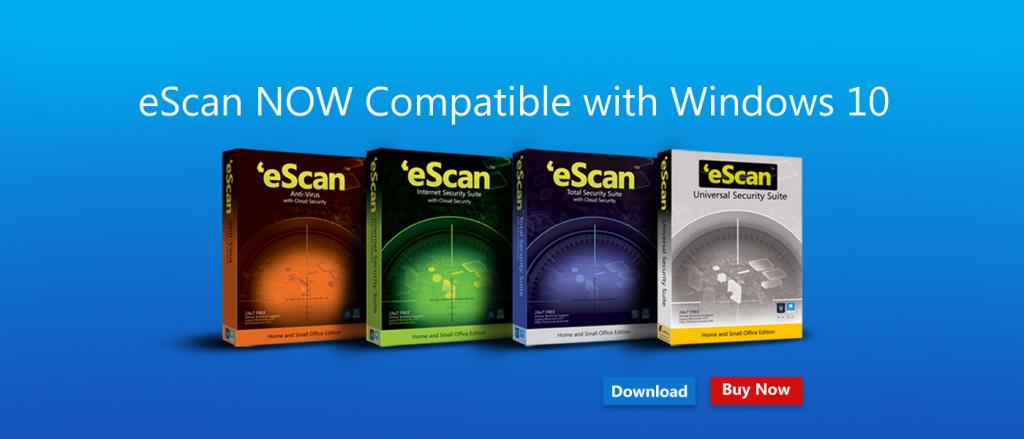 eScanAV Anti-Virus Toolkit (MWAV) is part of the eScan product range. You can use the eScanAv toolkit for malware/adware/spyware removal and also for removing the "after-effects" of malware infection. It is also available as a stand-alone download.
Features of eScan Antivirus
Helps to secure USB/Flash and other storage devices
eScan has one of the lowest memory-footprints (less than 10 MB at idle times) amongst all AV products.
eScan is the ONLY product in the market to provide the eScan Remote Support facility.
With eScan, you can easily filter out URLs containing malware.
Also Read: How To Detect Keylogger And Remove It From Your Computer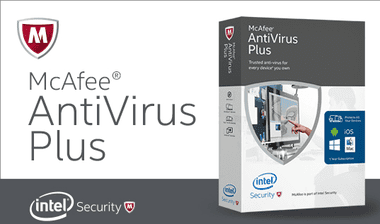 Well, McAfee Antivirus Plus gives a guarantee that it will remove stubborn viruses and malware from your computer. If it finds any virus that the tool can't remove, the experts will remotely access your computer to remove it. The Antivirus tool already won many awards and it's one of the best security tools you can have on your computer
Features of McAfee Antivirus Plus
Blocks viruses, malware, ransomware, spyware, and unwanted programs
Comes with a safe web browsing feature which warns you about risky websites
It has free support which is covered by phone
Avast Premier is one of the most trusted security tools you can have on your Windows computer. It blocks all webcam-hacking and stops ransomware before it starts. It protects your PC, home network, and passwords against zero-second threats with smart cloud-based detection. It updates your apps automatically and shreds your data permanently when you say so. That's why you've never seen protection like this before.
Features Of Avast Premier
Keep spies and snoops off your webcam
Keep hostage-takers off your files
Update your apps against security gaps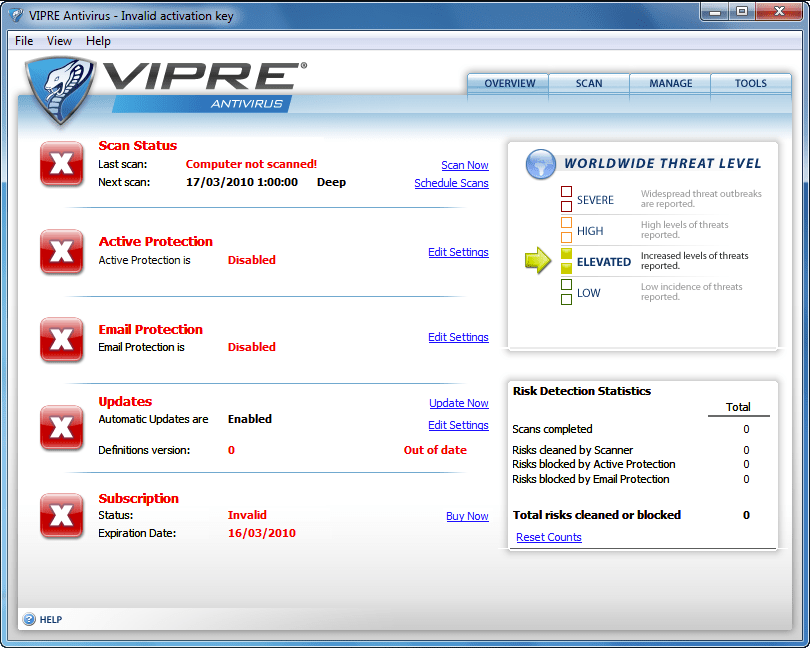 VIPRE Endpoint Security Cloud delivers a user experience tailor-made for smartphones and portable devices. Now, you can detect and prevent threats from your mobile device.
Features Of Vipre
VIPRE installs in minutes and allows you to quickly and easily manage devices across your network
The layered security approach ensures efficient, accurate, and deep coverage against the widest variety of threats.
VIPRE keeps you safe from an ever-evolving threat landscape so you can focus on business as usual.
Well, the Kaspersky Security cloud works differently from other antivirus programs. Developed specifically for small and medium-sized businesses, Kaspersky Endpoint Security Cloud lets you manage security for multiple endpoints, mobile devices, and file servers remotely, from anywhere.
Features Of Kaspersky Security Cloud
One simple, intuitive cloud-based console combines ease of use with powerful cybersecurity tools and management features.
Manage security for multiple endpoints, mobile devices and file servers remotely
Powerful protection from the world's most tested, most awarded security.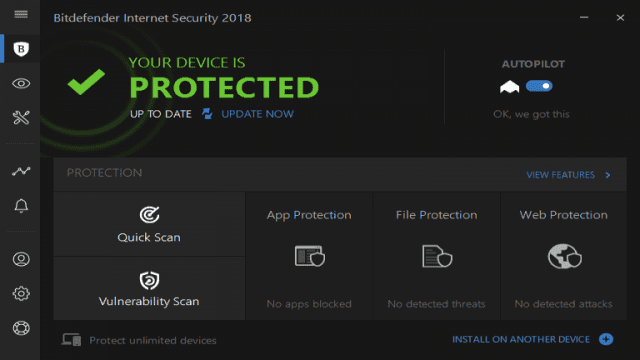 Well, whenever it comes to malware protection, Bitdefender stands apart from the crowd. The latest version of Bitdefender internet security packs some great new updates like the new "Safe Files" feature, which stymies ransomware by preventing unknown apps from writing to your personal folders.
Features of Bitdefender Internet Security
Ultimate protection against Internet threats on Windows
Better privacy with Webcam Protection New
Multi-layer ransomware protection to keep your files safe
Prevent unauthorized changes to your most important files
These are prepared with their user ratings. All these antiviruses work perfectly with all operating systems. All these antiviruses are paid, and please don't download their cracked versions as they, too, can have viruses in them. Additionally, some good antiviruses are freely available on the internet, like Avast & Avira Free Version Antivirus and much much more like it.
You must install any of the antiviruses on your computer as there is always a risk of viruses on your computer. Update your antivirus regularly, as there are viruses that outdated antiviruses can't detect. So download and install any of the above antiviruses and stay protected.