If we look back at the past few years, we will find that the technology around us has changed dramatically. These days, we have a smartphone with three or four cameras. With such a camera setup, we always want to capture more pictures.
Since smartphones nowadays offer plenty of storage, we don't even hesitate to click endless photos. Also, there are plenty of camera apps available for Android, which forces us to capture more images. However, these random or duplicate photos take up lots of storage space and lead to performance degradation over time.
List of Best Duplicate Photo Finder & Fixer Tools for Android
If you are using an Android, you can efficiently deal with duplicate photos stored on your smartphone. Below, we have shared a list of the best Android apps to help you find and delete duplicate images. So, let's check out the best apps to remove duplicate photos from a smartphone.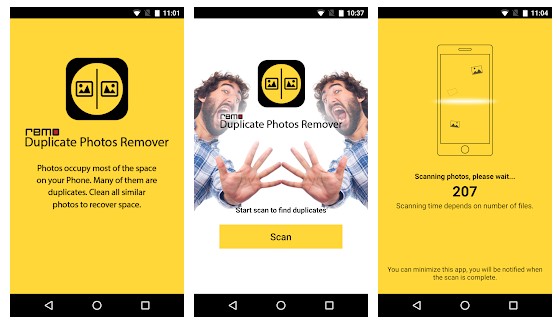 Remo Duplicate Photos Remover is by far the best and top-rated duplicate photo finder app available for Android smartphones. Guess what? Compared to all other apps, Remo Duplicate Photos Remover is fast, and it quickly scans your phone memory to find duplicate files.
It not only scans for photos with identical names, but it also scans photos that look the same. Overall, Remo Duplicate Photos Remover is a great duplicate photo finder app for Android.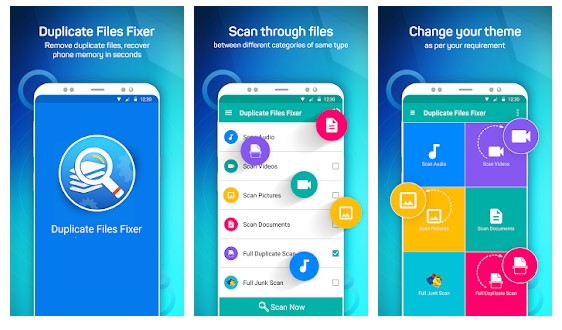 As the app's name says, Duplicate Files Fixer and Remover is an app that finds and removes duplicate files from your Android smartphone. Unlike Remo Duplicate Photos Remover, which works only with pictures, this one works will all file types.
It can quickly scan and remove duplicate photos, audio, documents, videos, and more. Also, before deleting, it shows you a preview of all selected items, giving you an option to select and deselect the items you want to delete.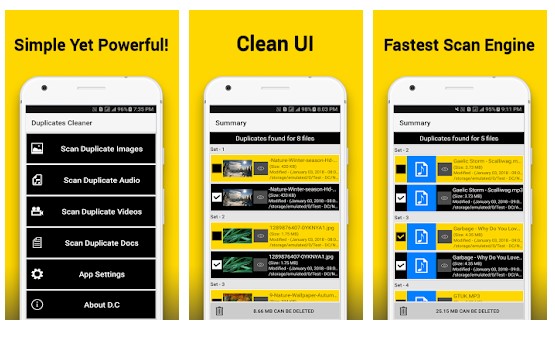 Duplicates Cleaner claims to increase your phone's internal storage in just a few taps. It's a traditional duplicate file finder and remover app that scans for all types of duplicate files.
It can scan your audio files, media files, and documents to find duplicate ones. The app has a pretty clean user interface, and it doesn't spam you with ads.
SDF or Search Duplicate File is one of the best free and top-rated duplicate file cleaner apps available on the Google Play Store.
With this app, you can quickly locate and remove duplicate files residing in your phone's gallery. What makes the app more valuable is its support for wildcard characters "*" and "?".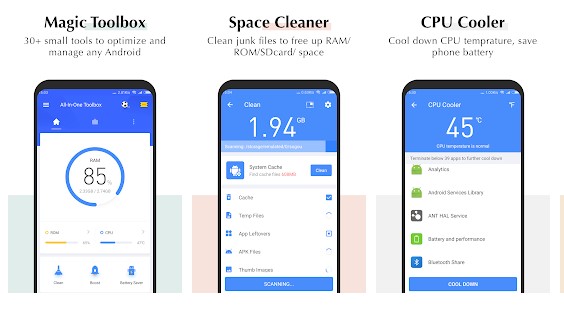 Well, All-In-One Toolbox is your junk cleaner, task killer, speed booster, app master, battery saver, cache cleaner, app locker, CPU cooler, file manager, quick battery charger, and more.
This app can find duplicate photos and can help you remove them to free up more storage on your Android device.
With AVG Cleaner, your Android device will run faster and smoother, store more data, free up memory by cleaning junk, and stay charged for longer.
AVG Cleaner is a smart device manager & optimization tool already installed by almost 50 million people. This also gives the user an option to analyze duplicate photos and remove them.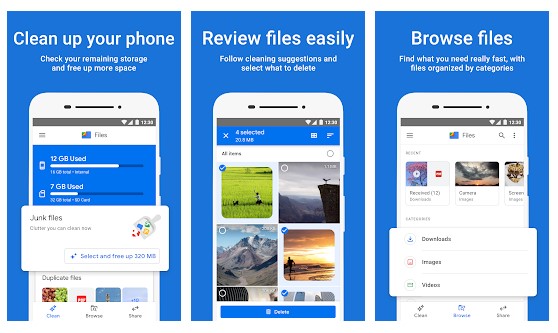 Files by Google is one of the leading file management apps available for Android smartphones. Google backs the app, and it could help you free up space.
With this app, you can find and delete old photos, memes, duplicate files, unused apps, cache, and junk files from your smartphone. Not only that, but Files by Google also provides you with a storage optimizer to free up storage space on your smartphone.
It is another all-in-one Android tool that you can use for junk cleaning. It also has a duplicate file finder tool that effectively scans and removes duplicate files from your Android smartphone
Apart from that, Safe Cleaner also offers a Junk Cleaner, Anti Spyware, and virus remover.
AI Gallery is a full-fledged photo management app for Android available on the Google Play Store. With AI Gallery, you can reorganize your photos by creating albums.
It also offers a few basic photo editing features. The gallery app for Android also offers a photo cleanup utility that finds and removes duplicate photos.
If you are looking for an easy-to-use Android app to find and remove duplicate photos, then look no other than Duplicate Photo Remover.
The app scans your internal storage and finds duplicate photos. You also get the option to preview duplicate photos before deleting them.
These are some of the best apps to find and remove duplicate photos from an Android smartphone. If you know of any other such apps, let us know in the comment box below. If this article helped you, make sure to share it with your friends.