Here is the Top and Best Free Windows Softwares 2019. We had mentioned 30 very useful windows Software that you must install in your computer. We accumulate only free programs here, we created this list for increasing your knowledge and stop software piracy. Techviral advice for our all readers always downloads free and paid software from official Website.
Windows is one of the excellent OS for the Computer user. Windows come with heaps of features, so in this post, we assemble some best free software for Windows. Thes software list is very much essential for every computer user. If you are a normal user or an expert you must have these tools on your computer.
Also Read: How To Remove Pre-installed and Suggested Apps In Windows 10
30 Must Have Essential Softwares For Your Windows 10's Computer 2019
#1 Google Chrome Browser
Chrome Browser is one of the best web browsing software for every computer. Google Chrome is totally free and available for Android, Linux, Mac and Windows Users. Chrome offers millions of extensions, so you don't need to go out of your browser. If you want best browsing experience download Google Chrome Browser for your Computer.
#2 VLC Media Player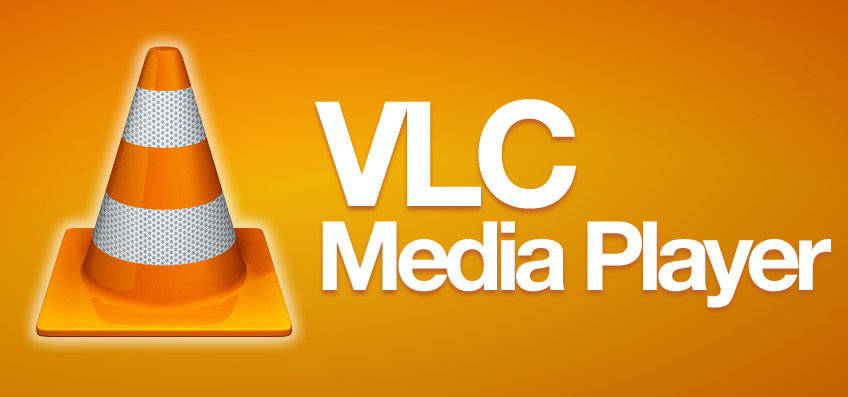 VLC media is one of the best free media players for all type of platforms like Android, Windows, Mac, and Linux. This is totally free and comes with lots of features. Features that you don't compare with other media players. Vlc is very important for playing movies, videos , and songs. Vlc is best because they offer simplicity and lots of features in best UI.
#3 Picasa
Picasa is made by Google, this software is best for editing and viewing your pictures. You can do more with your pictures and wallpaper from this software. Picasa offers many photo editing tools for making your photos good looking.
#4 Free Download Manager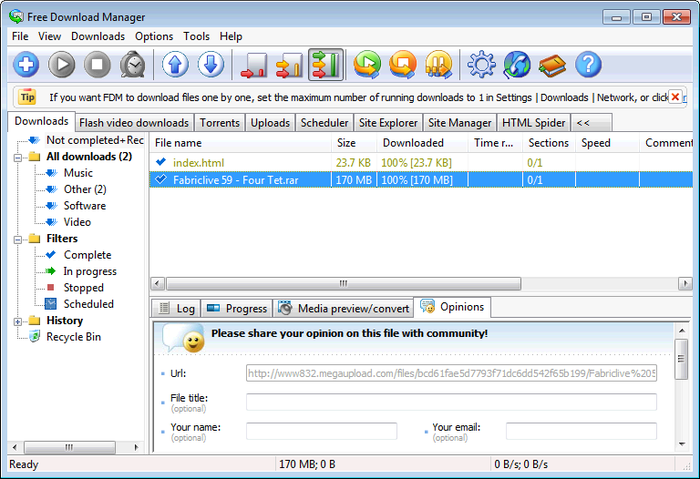 Download Google Chrome is not enough I mean you need the good download manager for your desktop. Free download manager is one of the best free download management software for your system. This download manager offers torrent downloading, so you don't need to download the torrent or torrent client's software for downloading torrents. Free Download Manger is available for all Windows Version.
#5 7Zip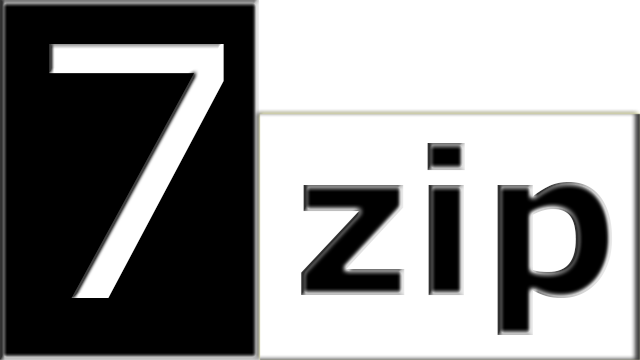 7 Zip is file archiver and unpacking software for windows. With this software, you can extract all type of compressed files in a system. You can also compress files and pictures in many types of formats. This is most important software for every windows and computer user.
Also Read: How To Increase RAM Using USB/Pendrive In Windows 8 & 10
#6 Microsoft Security Essentials
When we talk about free that mean totally free but best. For security, you need the good antivirus for your computer. Microsoft Security Essentials is officially launched by Microsoft Company. This software is simple and does every security task what you want to real time scanning, scan system and Pendrive for virus and trojans.
#7 Sumatra PDF
Sumatra Pdf is free for all windows users. Sumatra pdf reader software is very light (4Mb). With Sumatra, you view pdf, epub, ebook, XPS and lots of format in Windows. This is totally free without any trial. So download this software for reading Pdf and Ebooks.
#8 Rainmeter
Rainmeter is desktop customize tools for your computer. With this tools, your computer experience is better. With this software, you can make computer WOW. If you want something new from your computer download now Rainmeter for Windows.
Also Read: Top 10 Best Antivirus For Your PC
#9 Teamviewer
Technically TeamViewer is free for all windows users. With this tool, you can control other computers for Technical Assistance. You can help your friend from this software. Teamviewer also offers voice chat, so you can chat with your friends from this software.
#10 CCleaner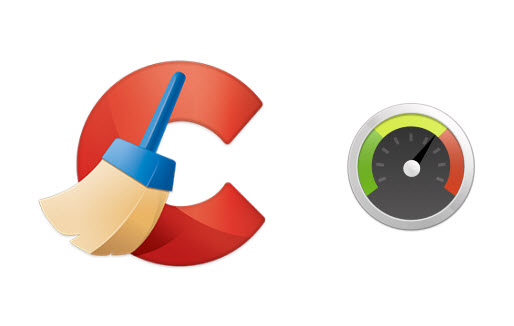 If you don't download lots of above software your computer may slow down, now you need to speed up software for your Windows. CCleaner is one of the best software for clean all junks, temporary files, cache files and other unused files from a computer. CCleaner also clears your bad registry files. CCleaner increase your Computer Performance and Life. Top Free Windows Software 2019
Also Read: How to Boost and Increase Your Internet Speed Upto 20%
#11 SHAREit
ShareIt is one of the best WiFi transfer apps  for  your Computer as well as your Android smartphone and the purpose it was put on the list because of its Simple and easy to use – User Interface. Using ShareIt for file transfer from android to the computer over WiFi is quite easy.  So this will prove to be very handy if you want to transfer files between Your computer and Android.
Download SHAREit For Your Computer & Android
#12 Internet Download Manager
If You want to boost up your download speed then this software will do wonder for you. IDM is the best download manager right now available as examined to any other download manager like DAP, Microsoft Lightweight Download Manager, Orbit and many others. So it is the must Have Software if you very often download big files from the internet.
Download Internet Download Manager
#13 Good Antivirus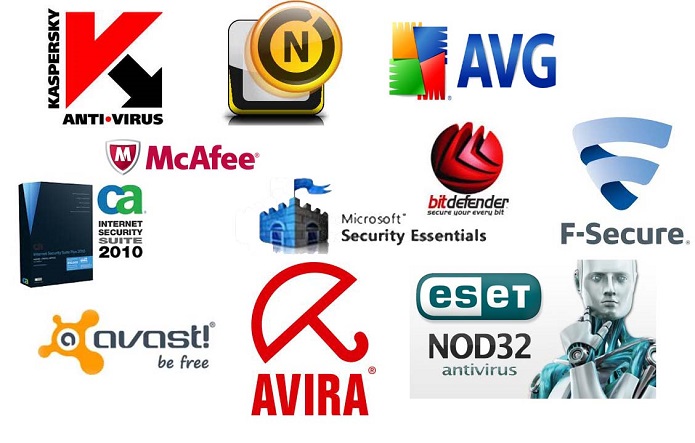 It is the must have app if you use the internet on your computer. The Internet simply opens the doors for criminals to enter on your PC. Therefore, having and good Antivirus with internet security is the must have the software.
There is various free antivirus available on the internet too like Avira, Avast. However, you can visit our article Top 15 Best Antivirus Software For your PC/Laptop if you are looking for better options.
#14 Nero
If you want to burn any type of CD or DVD then Nero would be the best choice. However, Nero is not free but there are lots of the crack version available on the internet. You can even use free software Img Burner which is free.
#15 MS Office
If we talk about business then MS office comes first. Even a student need MS office to perform various projects. MS office is also not free but no one uses the paid version because the cracked version is easily available on the internet. So, it's the must-have software on your computer.
Also Read: Top 10 Best Free Music Players For Your Android Device
#16 Dropbox
Well, storing useful information in "the cloud" has become an everyday occurrence. Dropbox provides 2GB of free storage which you can increase by referring friends. The best part about Dropbox is that it offers an app for every major device so you can take your files anywhere.
#17 Franz
Well, we should admit that we at least use one messaging service to stay in touch with our friends and family. However, there are lots of options nowadays including WhatsApp, Messenger, Telegram, Skype and more.
Franz is an app which lets you add accounts from dozens of popular messaging services including WhatsApp, Facebook Messenger, Skype, Telegram, Group Me and more.
#18 Malwarebytes
We have already mentioned about Antivirus in the previous point. But, Malwarebytes is a little bit different compared to other security solution out there. The tool comes for free, but it can help you to remove malicious and infected files even when your computer is unusable. The app can also optimize your computer's performance.
#19 Zone Alarm Firewall
Well, Zone Alarm is one of the best firewall security solutions which everyone must have on their Windows computer. The software blocks dangerous sites and downloads making it more secure. Not only these, but Zone Alarm also comes with a 'Two-way firewall' feature which tracks all your incoming and outgoing traffic.
#20 Folder Lock
Well, folder lock is another best software which everyone should have on their Windows computer. The tool does a great job by hiding all your important files. The mini tool basically gives you a password protected vault where you can store your most important files and folders.
#21 Firefox
Well, Firefox browser also deserves to be in the list. The browser is often underestimated, but it can take your browsing experience to a different level. Firefox Browse comes with lots of built-in feature which could make your web surfing better. The great thing about Firefox is that it comes with a built-in ad-blocker and crypto miner.
#22 Thunderbird
Thunderbird is basically an email client which comes with lots of interesting features. Well, it's an email client that's made to make email easier. The tool is really very easy to set up and customize and it comes with lots of extraordinary features.
#23 BitTorrent
Well, the use of torrent sites is slowly diminishing from the internet. However, there are many people who still use Torrent services. The tool allows users to download large media files and allows to use their own bandwidth to help others download these files.
#24 Keynote
Well, its one of the best note taking tool which you can use on your computer. Keynote allows users to jot down notes and organize them just a bit. So, if you are a multi-tasker, then you will need Keynote for sure. So, its one of the best utility tool that everyone should have on their computer.
#25 TrueCrypt
Well, this is one of the best security tools that everyone should have on their Windows computer. The tool is known for encrypting data storage device. That simply means that you can password-protect any folder or drive. So, with TrueCrypt you can store your personal data without worrying about losing it.
#26 Spotify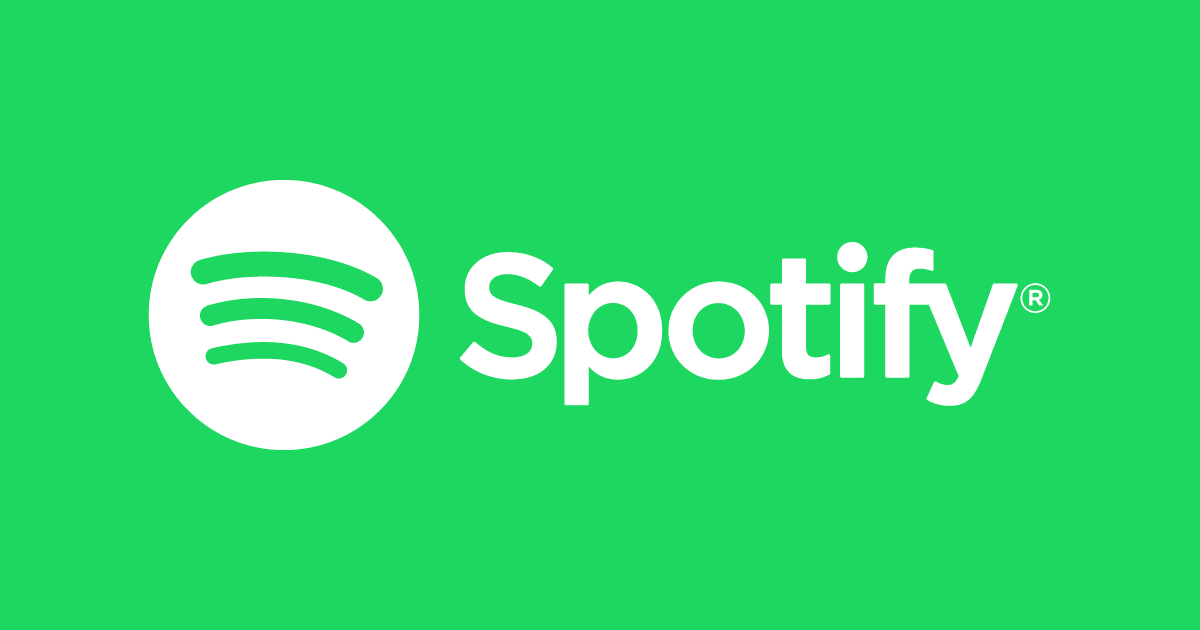 Spotify is one of the best and most used music streaming services which you can use on your Android. Spotify for Android will eliminate the need for buying individual albums digitally. Well, there are actually tons of music streaming apps available on the internet, but Spotify stands out of the crowd due to its amazing offerings.
#27 Paint.net
Well, if you are searching for an easy alternative to the Photoshop, then Paint.net might be the one for you. Well, Paint.net is a basic photo editing tool that is much more powerful than Microsoft Paint. The great thing about Paint.net is that it has lots of plugins to expand the functionality.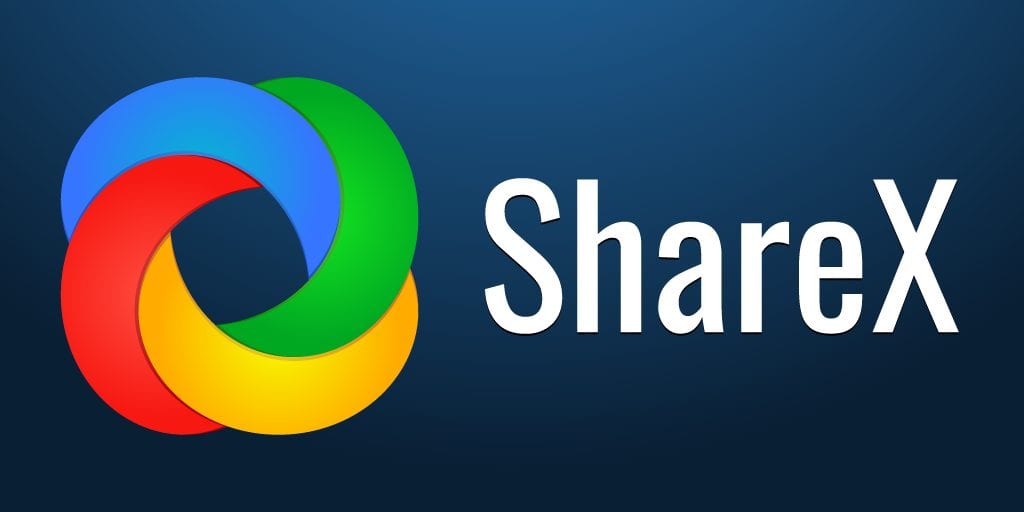 ShareX is one of the best and free screenshot tool which you can have on your Computer. The great thing about ShareX is that it offers users tons of options to capture the screen. Not just that, but ShareX also comes with a built-in image editor which you can use to edit the screenshots.
#29 f.lux
f.lux is one of the best Windows 10 tools that you can use to adjust the color of your display. It's more like a blue light filter app that greatly reduces your eye strains, especially at night. The best thing about F.lux is that it automatically adjusts the warmness of your display during the sunset and returns to the normal at daylight. So, f.lux is another best Windows 10 tool that you should have on your computer.
#30 Preme
Preme is another interesting Windows 10 tool that can help you to manage and switch between programs with ease. The Windows 10 tool allows users to set up 'hot corners' which let users assign different commands for each screen corner. Then comes the shortcuts, for example, you can use the mouse wheen to close a window, use the right click to minimize a window, etc. So, Preme is an interesting Windows 10 tool that everyone would love to have.
These are best and top free Windows Softwares 2019 and for all computer. Download this software and run your computer like the chief. If you think your favorite free software is not listed on this list comment your software name. We make another list of your most commented software.