Just purchased an iPhone? Or want to spend some spare time? You can always play games. iPhones now have more capable hardware specs than Android and can easily run high-end games.
Even if you don't want to play graphic-intensive games, you can play some addictive strategy games to improve your mood. Hence, if you search for the best iPhone games to play, you have landed on the right webpage.
List of 10 Best iPhone/iPad Games of All Time
This article will list down some of the best and top-rated iPhone games you can play today. All games were available on the Apple App Store and can be downloaded for free. So, let's check out the best iPhone/iPad games.
If you are a fan of open-world RPG games, you will surely love Genshin Impact. It's a game where you play as an interstellar traveler who has been trapped on the planet Tevyat, which is a world full of gods and monsters.
In this game, you must build your team of four elementally aligned heroes and explore the world. As you explore the world, you encounter monsters you must defeat to survive.
The game is high on visuals, and it's pretty addictive. Genshin Impact is an excellent open-world RPG game you should play on your iPhone.
Sunrise Village is a farming game for iPhone, which is pretty addictive. In this game, you must explore a peaceful village surrounded by nature and help your grandfather maintain the farm.
As you explore the game, you meet different villagers and explore the mysterious world, which is full of adventure. It's a farming-based adventure game where you need to build your own village.
The game is free to play and available on the Apple App store. So, if you love to play farming games on your iPhone, Sunrise Village might be the best pick for you.
Marvel Future Revolution is an open-world action RPG game that every Marvel fan would love to play. The game allows you to play with 10 unique superheroes from the Marvel Universe.
You will find many popular Marvel superheroes in this game, from Spider-Man to Iron Man to Scarlet Witch. You can either explore the world or participate in combat. The game is high on visuals, and it's very addictive as well.
Coin Master is a free-to-play, single-player, casual iPhone game available on the iOS app store. This is a top-grossing free game with over 100 million downloads only in the Apple Play Store.
The game falls under the Adventure category, where you need to build your village and attack the village of other players. However, to attack the villages, you should spin and win the game. The game is highly addictive, and you shouldn't miss it at any cost.
Many consider Roblox as a game, but it's more like a social platform for gamers. Here you need to join the platform, meet players from around the world, and play games.
You can also create your own game on the platform. Roblox allows you to create your own game using Roblox's proprietary engine, Roblox Studio. The game you will create can be played by other users as well.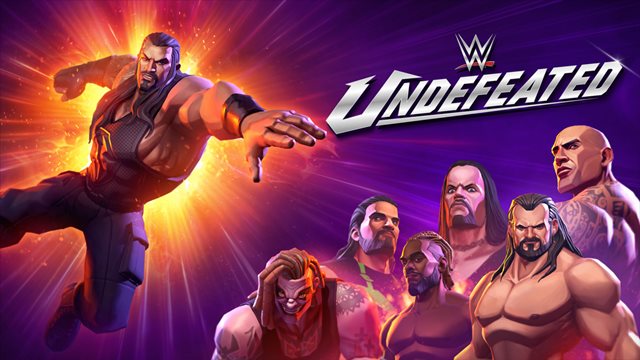 Huge fan of WWE? If yes, you should play the WWE Undefeated iPhone game. The game lets you play the latest WWE out-of-ring fighting game. The iPhone game has all the big names of WWE.
It has both single and multiplayer modes. In the single-player mode, you need to collect and upgrade signature moves to build up your WWE Superstar's arsenal.
On the other hand, the multiplayer mode puts you against live opponents from across the world. WWE Undefeated is a great iPhone game that every WWE lover should play.
Even though PUBG MOBILE keeps getting banned, it's still one of the best in the Battle Royale section. The craze of the game can be justified by the fact that it's still played in the banned region with a VPN app.
PUBG MOBILE is a battle royale game for iPhone where you parachute into an open island with 99 other players. Your goal is to survive till the end and kill every other player. The game is high on visuals, and it has many weapons.
PUBG MOBILE is also the biggest competitor of Fortnite. If you love battle royale games, PUBG MOBILE might be your best pick.
Well, both Fortnite and Battle Royale have a great rivalry. Fortnite is probably the oldest battle royale game available for PC, Android, and iOS.
This free-to-play battle royale game has been around for a while. Like every battle royale game on Fortnite, you need to survive while killing others in the game.
Since the game falls in the battle royale genre, it never fails to provide you intense gaming experience. The graphics and visuals were superior to PUBG Mobile or any other battle royale game for iOS.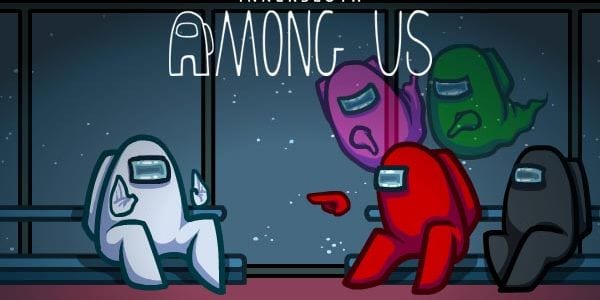 Among Us is a viral multiplayer game that has been on the trend for the last few years. Over millions of players right now play the game, and it has the potential to keep you engaged for hours.
It's a game where one or two players acts as an imposter in a spaceship. The imposter's role is to kill other crews in the spaceship without getting noticed.
On the other hand, the crew members need to find the imposter and kick them off before they kill them all.
Well, Clash Of Clans is the only strategy game on the list which is very popular. The strategy game is available for Android and iOS and is equally famous on both platforms.
In this game, you must collect resources, build your village, and raid other villages. You can also join a clan and participate in clan wars. The game's visuals were terrific, and it's a very addictive iPhone game to play today.
So, these are some of the best iPhone games of all time. All the games listed in the article were available on the iOS App Store and can be downloaded for free. If you want to suggest other iOS games, let us know in the comments below.