Today, we are going to share Top 25 Best Productivity Apps For Your Android Device. Go through the post to discover the list. Those days are gone when the phone was only used for voice communication. This is a generation where our smartphones are more than a powerful personal computer that we carry in our pocket.
You can get various type of tools for every particular use. There are many apps available in Google play store regarding productivity. Here we are going to share 10 Android apps which are the best among all other functionality-expanding productivity tools available on Play store. Let's explore the list!
Also Read: Best Free and Open Source Android Apps
Top 25 Must-Have Productivity Apps For Your Android 2019
OfficeSuite lets you easily view, edit, and create Word, Excel, and PowerPoint documents, convert to/from PDF and manage your files all with the most feature-rich mobile office solution available for Android.
AirDroid allows you to access and manage your Android phone or tablet from Windows, Mac or the Web, wirelessly, for free. Transfer files between your devices, and share files with your friends.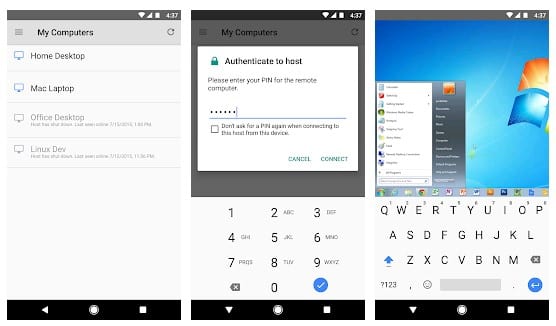 This lets you securely access your computers from your Android device. You just need to set up remote access using the Chrome Remote Desktop app from Chrome Web Store. On your Android device, open the app and tap on any of your online computers to connect.
Upgrade the launcher on your Android device for a fast, clean home screen that puts Google Now just a swipe away. You can type the app name in the search box provided by Google launcher, app suggestions bring the app you're looking for to the top of your A-Z list.
Also Read: Top 5 Chrome Extensions to Fully Customize your Facebook Account
Today calendar contains all the features you would find in the stock calendar app, with many features getting slightly modified and rebuilt from the ground up to increase performance and productivity. Today makes organizing your agenda incredibly easy.
Capture inspiration when it strikes! Keep is simply the quickest way to offload ideas, thoughts, and to-dos without losing focus. Create notes and lists, set time and place reminders, and check off your completed tasks. Access your notes on any device synced automatically to your phone, tablet, watch, and laptop via the Google Keep website, or Chrome app.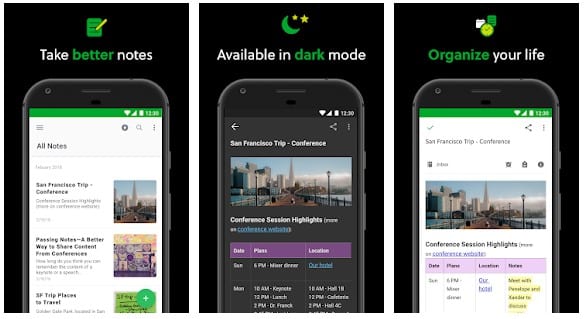 Evernote gives you the tools you need to keep your work effortlessly organized. Take notes in a variety of formats, including text, sketches, photos, audio, video, PDFs, web clippings and more. You can even use Evernote as a digital notepad and easy-to-format word processor for all your thoughts as they come.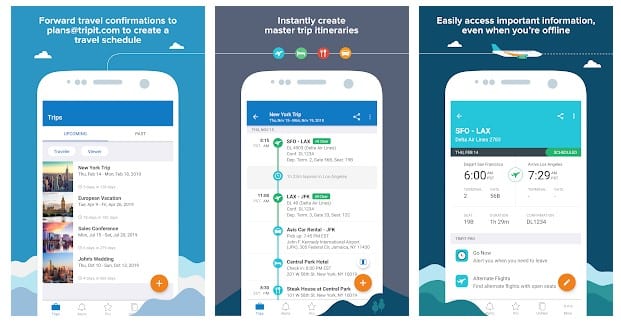 View all your travel plans in one place. Forward travel confirmation emails to [email protected] and TripIt will create a master itinerary for each of your trips that you can access anytime, anywhere—for free.
Also Read: Best Antivirus For Your Android Smartphone In 2019
Finger Gesture Launcher is a very useful app if you usually use several applications at once, such as chatting with someone while surfing the internet or having a conversation on Facebook while writing with someone else on Whatsapp.
Link Bubble has unique features to make internet browsing faster and more seamless. When you click on a link in an app, Brave loads that web page in the background, leaving you free to keep using your current app
Also Read: Top 10 Best Android Apps Of August 2019
Meet Outlook for Android, the app that helps millions of users connect all their email accounts, calendars, and files in one convenient spot. Newly redesigned, Outlook for Android lets you do more from one powerful inbox.
Expensify is the #1 tool for expense report management, receipt tracking, and business travel. Snap a photo of your receipt using SmartScan and Expensify takes care of the rest! Designed for small businesses, accountants, and individuals who are sick of wasting time with spreadsheets, Expensify streamlines business travel and tax compliance with expense reports that don't suck!
Just planned to visit abroad? Google translate will be your best friend. Translate makes it easy to convert the text from one language to other. So, you can type in a phrase of your native language and can translate it.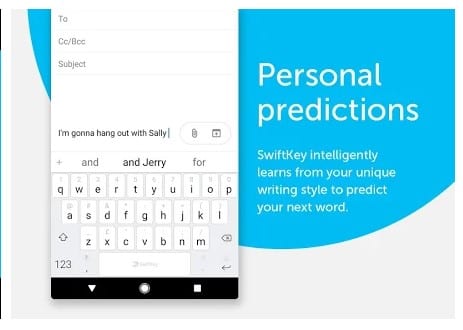 SwiftKey Keyboard uses Artificial Intelligence to automatically learn your writing style, including the emoji you love to use (if you use emoji), the words that matter to you and how you like to type. That means autocorrect and predictive text that actually works because it adapts to you.
Also Read: Best Car Racing Games For Android
Stay up to date on anything through push notifications. Whether you're into sports, movies, news, food, celebrities, or a bit of everything, Hooks will notify you right on your lock screen.
Tiny Scanner is a little scanner app that turns Android device into a portable document scanner and scans everything as images or PDFs. With this pdf document scanner app, you can scan documents, photos, receipts, reports, or just about anything.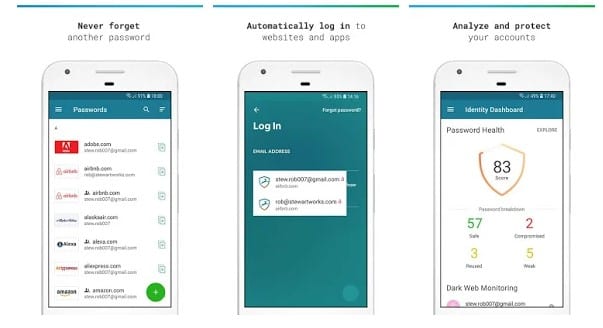 Keep your passwords safely stored and encrypted on your mobile device with Dashlane's Password Manager and Digital Wallet. With over 8 million users worldwide Dashlane is the best password manager for simple, safe logins online and in apps.
Also Read: Top 10 Most Popular Google Searches Of 2019
This is another powerful productivity app you can have on your Android smartphone. This is basically an automation app on which you can create manual actions to perform various tasks automatically. Like you can have your phone automatically connect to certain WiFi whenever you're in a particular location.
With Todoist, you can keep track of everything – from simple errands like grocery shopping, to your most ambitious projects – so you can start getting things done and enjoy more peace-of-mind along the way. Todoist helps get all your tasks and thoughts out of your head and onto your to-do list anytime, anywhere.
Also Read: Best Speech To Text Apps For Android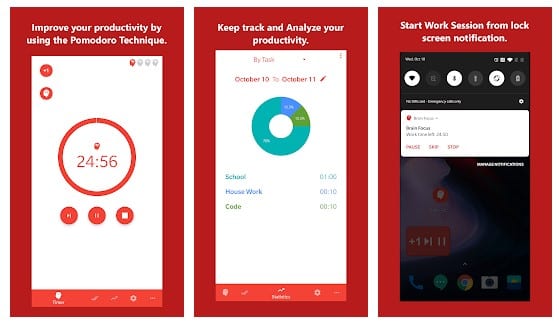 Brain Focus is a time-management application helping you get things done! Based on technique like Pomodoro or 52/17, but you can adjust the session duration to fit your needs. This is one of the best productivity apps you can have on your Android device.
Well, if you are looking for an app which can help you with annotating and viewing PDFs, then Adobe Acrobat Reader might be the best pick for you. Adobe Acrobat Reader is one of the best and most popular Android PDF app that you can use. The app is free, stable and reliable and it packs almost every feature that you need to work with PDFs.
If you are looking for a free app to manage your everyday tasks, then Any.do might be the perfect choice for you. Any.do is one of the best task management app available on the Google Play Store. The interface of the app is pretty good and it prompts you to review what's on your to-do list.
Automate is one of the best Android automation app that every user would love the app. The app allows users to set particular rules that trigger at a particular time. For example, you can set tasks to disable mobile data whenever it founds nearby wifi, you can set your phone to repeat alarm if you cancel the snooze multiple times and so on.
Well, if you are looking for the best free clipboard manager app for your Android smartphone, then Clip Stack might be the perfect choice for you. Clip Stack for Android automatically saves all texts that you have copied. So, if you have just copied any important text and lost it, then Clip Stack will come into the rescue.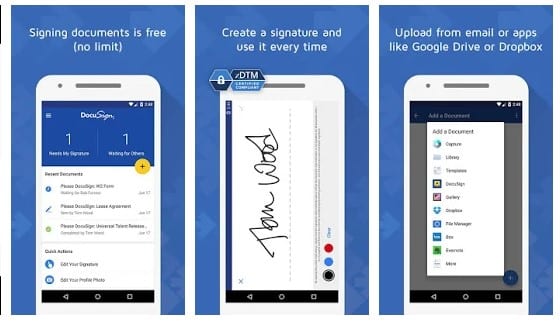 Well, DocuSign is one of the best free eSignature and Digital transaction management app that you can have right now. The great thing about DocuSign is that it allows users to create their customized signature. Not just that, but you can also upload the created documents via email, Dropbox, Box, Evernote, etc.
So, these are the top 25 Android apps based on Productivity. If you haven't tried out this app! Then you must install this app today. I hope you like the post. Share it with your friends too. Leave a comment below if you want to add something to this list.