If you are looking for best screen recording software for Windows, then you are in right spot. Today we are going to explore five best screen recording software that will let you record your computer screen efficiently.
For Windows users, we are here with Best Screen Recording Software For Windows. As screen recording is an excellent way to capture anyone's activity on a computer and using these tools, you can capture each and everything that you did on a computer. And in this article, we will be reviewing some cool apps for Windows that will help you record screen efficiently. You can have this app running on background, and it will keep on recording your screen. So have a look at the complete guide below to proceed.
Also Read: 12 Must Have Essential Softwares For Your Windows Computer
Top 20 Best Screen Recording Software For Windows
We have chosen some best apps that will record your screen on Windows PC. We are going to show you five best screen recording tools, and this is arranged according to their efficiency and popularity. So have a look at the software below to proceed.
Also Read: Best Antivirus Software For Windows 10
Screen Recording Software For Windows
Icecream Screen Recorder, a tool that enables you to capture any area of your screen either as a screenshot or a video file. The intuitive and easy to use software offers a complete suite of tools and options for professional screen capture. With their screen recording software, you can record webinars, games and Skype videos in HD and much more in a quick and hassle-free way.
Features:
Capture screen, create screencasts, video instructions, website and software video reviews and record games in a window- or full-screen modes.
Draw, outline, and add arrows or text to your screenshot or video while doing a screen capture.
Choose the screen recorder's output video quality.
Add your watermark to the screen capture.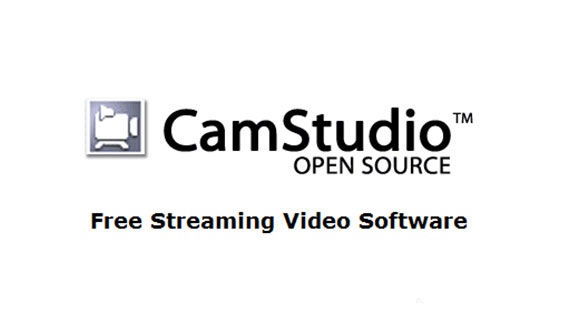 This tool is another best one that will allow you to monitor your desktop activities in your absence as you can easily record out your screen with this software. CamStudio can record all screen and audio activity on your computer and create industry-standard AVI video files and use its built-in SWF Producer can turn those AVIs into lean, mean, bandwidth-friendly Streaming Flash videos.
Features:
You can use it to create demonstration videos for any software program
CamStudio can also add high-quality, anti-aliased (no jagged edges) screen captions to your recordings in seconds and with the unique Video Annotation feature, you can even personalize your videos by including a webcam movie of yourself "picture-in-picture" over your desktop.
CamStudio also comes with its own Lossless Codec that produces crystal clear results with a much smaller filesize
Also Read: How To Remove Computer Viruses Using CMD
It is a freeware tool that will help you to record screen in the best quality easily. And this is one of the best freeware tools available that lets you record your computer screen. Ezvid is exceptional because of the power of its cutting-edge effects and features. With voice recording, face cam, voice synthesis, screen drawing, and speed control, Ezvid the world's single best solution for making videos which entertain, inform, and enchant your viewers.
Features:
Fast & Easy Screen Recorder.
Instant Facecam & Voice Synthesis.
Awesome Video Editor. Fun To Use.
Instant slideshow maker.
Beautiful screen capture for games, desktop, & browser.
This is best for the person that loves open software products as this is one of them. Things that you can do with these tools are:-
Create Flash (AVI to FLV) recordings of your desktop
Record voice commentary or with your presentation or demo
Save/edit your recordings to add voice, webcam or text
TinyTake is a free screen capture & video recording software for Microsoft Windows & Mac. With TinyTake, you can capture images and videos of your computer screen, add comments and share them with others in minutes.
Features:
Capture a screenshot or video (up to 120 minutes) of what you see on your computer screen.
Mark your screenshot with a text box, arrow, highlight and more
Annotate
Store screenshots & videos in the cloud
Share a link to the stored screenshot & video
Also Read: How To Run C, C++ & Java Programs Without Any Software
ActivePresenter is a powerful tool for recording screen, creating screencast videos, training videos, and interactive HTML5 training contents. With the full-featured editor, ActivePresenter allows you to record screen, edit audio/video, tweak the look and feel of content, and define the branched scenarios easily and effectively.
Features:
ActivePresenter includes all the tools needed to record, annotate and easily convert the output to various output formats
Create engaging interactive screencasts, software demos and SCORM-compatible training courses with less time and effort
ActivePresenter can help educators demonstrate and teach the use of software features.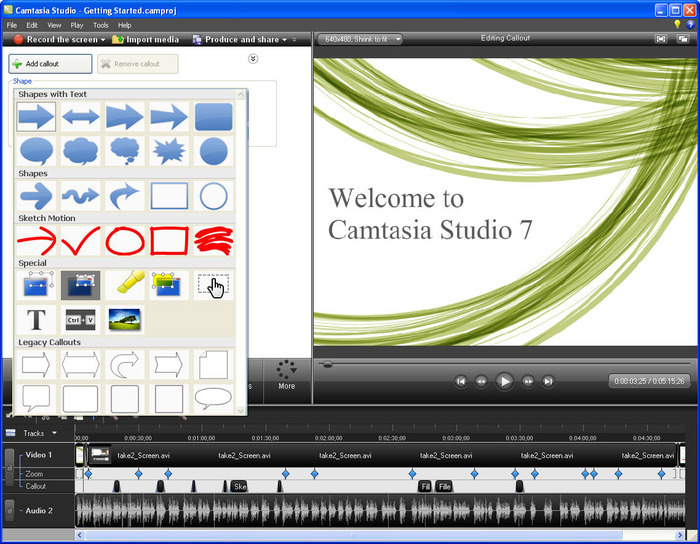 Camtasia empowers you to make amazing videos—even if you've never made one before. Record a video of your screen or bring in your video footage. With Camtasia, you'll be able to produce stunning videos without being a professional video editor.
It is the most simple tool you can have on your computer if you want to record what is happening on your computer screen. You just need to select codec, frame rate and location where you would like to store the files and just hit the "Start Recording" button.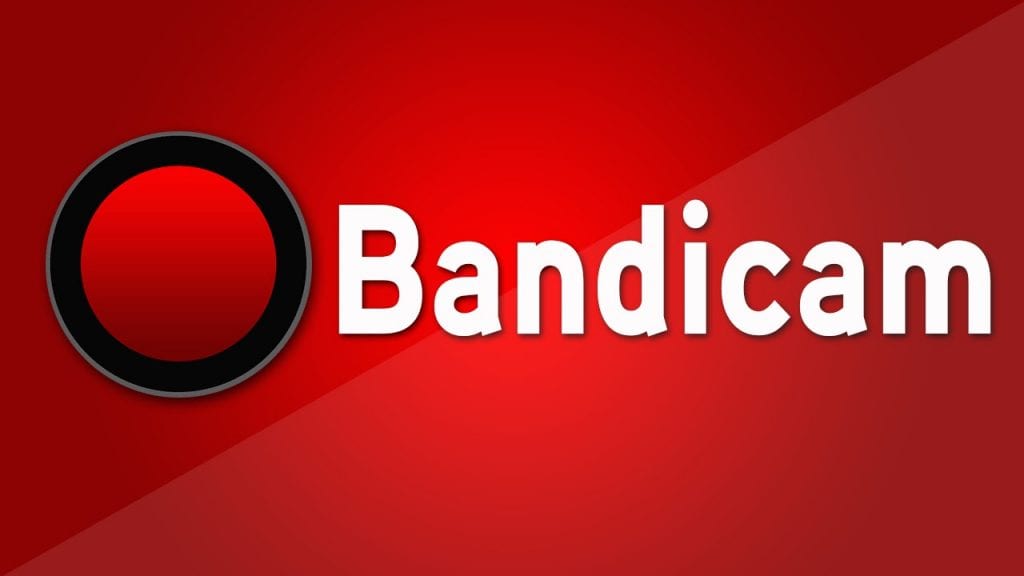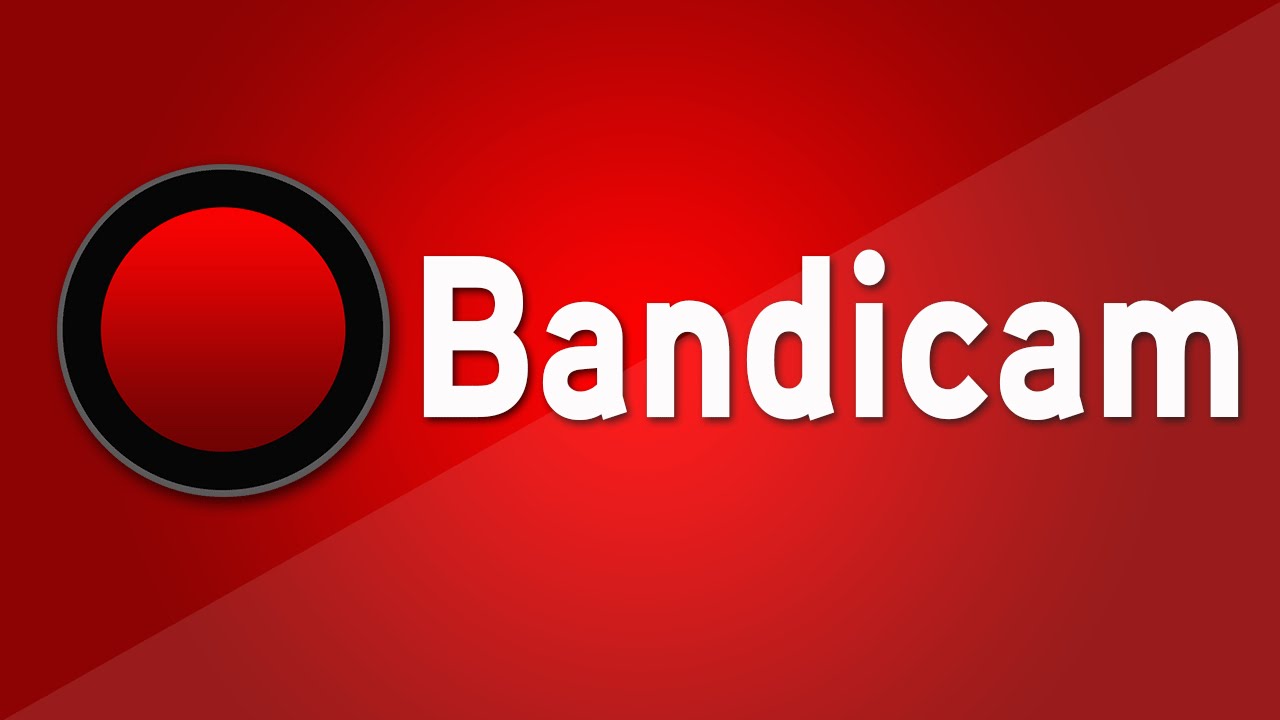 Bandicam is a lightweight screen recorder for Windows that can capture anything on your PC screen as the high-quality video. Also, it makes it possible to record a certain area on a PC screen or capture a game that uses the DirectX/OpenGL/Vulkan graphic technologies.
Features:
Recording of games, webcam, HDMI and your PC screen
Record 4K Ultra HD resolution and capture up to 120 FPS
H.264, Xvid, MPEG-4/1 and MJPEG video codec support
AAC, PCM and MPEG-1 Layer II audio codec support
AVI/MP4 media format support
Free Screen Video Recorder is a compact, yet full-featured screen video recorder and screenshot capture tool that allows you to easily record screen activities and capture anything on the screen including windows, objects, menus, full screen and rectangular regions.
Features:
Record screen activities including onscreen changes, speech from microphone, mouse movements
Capture multiple windows and objects including multi-level menus
Resize, crop and rotate output images
Record your screen video to MP4 files
Highlight your cursor path for clarity
Record video with sound (from the microphone)
Also Read: Secret Tricks To Boost Up your Slow Computer
Snagit software gives you the complete tool for screen capture and video recording on Windows and Mac. Combine traditional screenshots, video recording, image editing, and file sharing. It's fast and easy to visually explain anything on your screen.
Features:
Take a screenshot or capture a video of what you see on your computer screen.
Snagit is way more than just a snipping tool. Customize and edit every screenshot with professional-quality markup tools.
Capture a website, record an online meeting, or send someone feedback in an email.
Whether for work, home, or play, Jing gives you the ability to create basic visual elements and share them with others. The software takes a picture or video of the user's computer screen and uploads it to the Web, FTP, computer or clipboard.
Features:
If uploaded to the web, the program automatically creates a URL to the content so it can be shared with others.
Jing is compatible with Macintosh and Microsoft Windows.
Its simple format and the ability to quickly upload screencasts have made Jing useful for virtual reference in libraries.
Morae is a unique user experience testing software that observes and records live sessions from anywhere through a network.
Features:
Monitor and log critical research moments in real-time with the Morae Observer
Capture and save all of the audio, video, and on-screen activity with the Morae Recorder.
Use the Morae Manager to effectively analyze the recording, generate graphs, calculate the effectiveness
If you ever needed to record screen, gameplay or your webcam. Then this editor can help you to achieve it easily. GoPlay editor lets you edit every letter and picture of the recorded screen independently.
Features:
Support all 3D/OpenGL and mobile games.
Easily record every pixel of the screen.
Easily record life moments.
Superb HD video quality gives you true-to-life images.
ScreenFlow is an award-winning and easy to use video editing, screen recording and sharing tool from Telestream. Come join the video revolution! With the help of ScreenFlow, you can create stunning videos.
Features:
ScreenFlow has the best screen recording available – even on retina displays.
Record any part of your screen or an open window by itself.
Animate graphics, titles, and logos with built-in video and text animations.
Create animated. GIFs from any video project in ScreenFlow.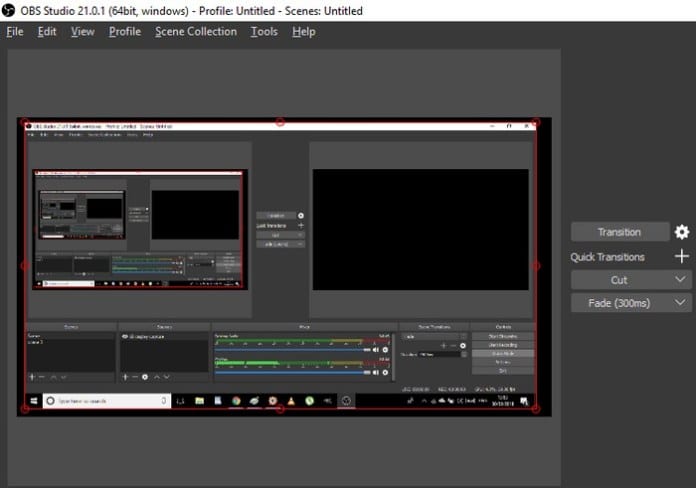 This is one of the best screen recording tools you can have on your Android smartphone. Apart from just recording your Android's screen, it also brings lots of video editing tools to the table.
Features:
OBS Studio doesn't impose a restriction on the length of the videos.
You can record your computer screen in various resolutions and video formats.
OBS Studio can stream games in full-screen mode and record videos at frame rates of up to 60FPS.
OBS Studio also features some advanced video edition tools.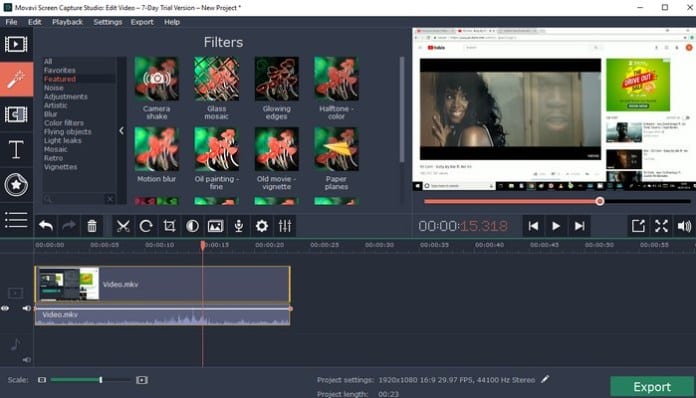 This is one of the best software available for Windows that allows a user to record their computer screen. Movavi Screen capture studio is packed with lots of screen recording and video editing tools.
Features:
There is no limit on the length of videos you can record with this awesome screen recording tool.
Movavi Screen Capture Studio also comes with some advanced tools which allow users to reduce noise, focus adjustment lenses, artistic blurs and more.
This awesome screen recording tool also allows users to insert text in various styles. This software also has support from pan/zoom and frame-by-frame editing.
This is another best piece of the tool which is loved by many gamers. Well, this tool basically records everything displayed on your computer screen. This tool is designed with gaming in mind, so, the recording is smooth and seamless.
Features:
Records HD videos and optimizes disk space
Picture-in-picture mode simultaneously records what's on your monitor and on your webcam
Post-editing functions include clipping, merging, dubbing, and adding subtitles
Well, if you are looking for a screen recorder for Windows that can record your screen or webcam, then Screencast-O-Matic might be the best choice. The great thing about Screencast-O-Matic is that it allows users to upload the videos directly to YouTube. The free version of Screencast-O-Matic shows watermark, but if you could ignore that, then the screen recording tool is worth a try.
Features:
On the free version, you can record up to 15 minutes of videos
The tool can record your screen and webcam
Upload recorded videos to YouTube directly.
If you are looking for a free and easy to use screen recording tool for your Windows 10 computer, then iSpring Free Cam might be the perfect pick for you. The software is lightweight and it also brings some video editing features. For instance, you can remove the background noise of your recorded videos, add audio effects, etc.
Features:
The tool is completely free to use and it doesn't show any ads.
The app doesn't even put any watermark on the recorded videos
iSpring Free Cam also offers some video editing tools which can help you to fine tune the recorded screencasts.
So above is all about the Top 20 Best Screen Recording Software For Windows. With these tools, you can easily record out the screen of your Windows PC and record out any activity on your PC easily. Hope you like the tools discussed above, do share with others too. Leave a comment below if you have any related queries regarding this.
AUTHOR