Wi-Fi extender helps you to browse, enjoy the video, keep connected to work or social media when you are outside of your place or enjoying with loved one in the compound. Mostly when you are a free space & away from your Wi-Fi, you will not see the excellent connectivity. In order to solve this problem, Wi-Fi extenders are developed.
For a non-tech-savvy person, it is not easy to choose the best Wi-Fi extender among tons of options from different shopping websites. In order to help you with the selection, we have shortlisted the top 10 best long-range outdoor Wi-Fi extender which you can buy.
10 Best Long Range Outdoor Wi-Fi Extender
We select those 10 best long-range outdoor Wi-Fi extenders on based on quality, features, range & user reviews, we have also placed the best buy link over there.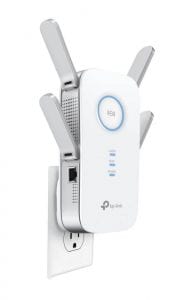 TP-Link AC2600 Wi-Fi range extender is one of the best extenders; it has tons of positive reviews. This Wi-Fi extender works on MU-MIMO technology for better connectivity.
It equipped with four antennas for better connectivity in each room; you can use this Wi-Fi range extender with router.
New Tenda O1 300Mpbs Wireless range extender offers you 500m+ wireless data transmission & also has features of the auto bridge for two devices.
It features professional outdoor design and works with multiple application scenarios. It is equipped with tons of advance features such as 2.4GHz 11n 300Mbps, 8dbi directional antenna & IP65 waterproof enclosure.
This D-Link wireless range extender offers you more reliable coverage; it a perfect choice for homes with pre-wired for Ethernet and extended wireless coverage.
It offers you speed up to 300Mbps & capable of virtually all wireless devices and routers.
Must Read: 10 Best New Android Launchers in 2020
This Wi-Fi extender offers you wireless speed up to 300 Mbps Wi-Fi with 2×2 MIMO technology, specially built for outdoor Wi-Fi applications.
For long life, it crafted from a durable weatherproof enclosure to withstand fair and foul weather; you can install whether you want with the help of mounting kits provided.
This TP-Link CPE610 Wi-Fi extender can offer you speed up to 300Mbps on 5GHz wireless data rates. It has excellent beam directivity, improved latency, and noise cancellation.
It offers you better connectivity in all parts of your house.
This TP-Link AC1200 Wireless Wi-Fi controller works with Windows/Linux based Omada controller software that helps users to manage hundreds of apps easily.
The speed of this device is about 1200mbps with 22 mu-Mimo technology; it works with high transmission power and high gain antennas.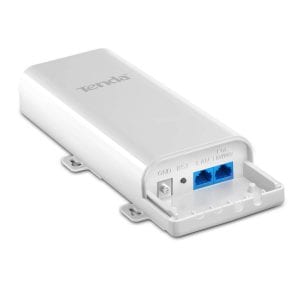 This device comes with a 12dbi directional dual-polarized antenna that offers you speed and connectivity in each part of your house; it works on 2.4G 150Mbps.
Tenda O3 offers you range up to 60 meters of flexible deployment. it equipped with IP64 waterproof enclouse and high quality hardware design & you can als use this O3 in various weather conditions. 
Mercusys MW300RE comes with advance range extender mots that boost the wireless signal to before unreachable or hard-to-wire areas flawlessly.
It allows you to expand wireless coverage at easy two touch setup or a push of WPS button; its multicolor LED helps you to find that right position to deliver the best Wi-Fi extension.
TP-Link TL-ANT2408CL Wi-Fi extender is very easy to set up; even you will not need to download & install any software. It works on the 8dbi Omni-directional operation boosts your signal to a higher range.
This device has a 4.9-star rating on Amazon from hundreds of consumers across the globe.
This Wi-Fiextenderss works on 802. 11 n/g/b Wireless1 and 10/100baset fast ethernet LANpoe port, the frequency is about 2. 4 to 2. 4835 GHz and two internal 3 dbi.
It allows 30 to 35 devices to access at the same time.
You can purchase all the above Wi-Fi extender from any leading shopping website; we have also placed the best buy link over there. We hope this article on the top 10 best long-range outdoor Wi-Fi extender is helpful for you in selecting one for yourself.
If the article is useful for you in any manner, then kindly the do share it on social media. Stay connected with us for all the latest tech updates & news.