Let's admit that Flash videos and content have always been important to the internet. Adobe Flash Player once became a web standard for displaying interactive content on a web browser, like videos, games, and animations.
However, using Flash in web browsers comes with many security risks. Hence, its use has been declining, and modern websites already dropped the support for Adobe Flash.
Website owners have already replaced their Flash content with HTML5, which is more secure. While the use of Flash files is vanishing slowly, many websites still host the flash content.
How to Download Flash Videos on Websites (Working Methods)
Modern websites can't play those videos due to certain limitations; hence you need to download embedded Flash videos and view them. Below, we have shared some simple methods to download Flash videos and content. Let's get started.
Download Flash Files on a Web Browser
Be it Chrome, Firefox, or Edge, you can easily download flash files on your web browser without installing extensions/addons. Flash videos are often embedded on websites like SWF (Small Web Format).
So, if you can find the SWF file, you can download it without any third-party tool. Here's how you can download flash videos on a web browser.
1. Open the website which hosts the Flash video. Wait until the web browser loads the webpage and the flash video.
2. Now right-click on an empty area and select Inspect.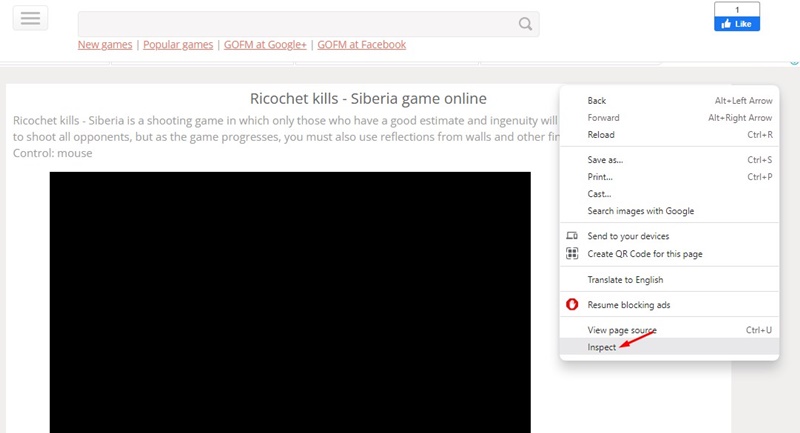 3. This will open the Developer Tools. Switch to the Elements tab.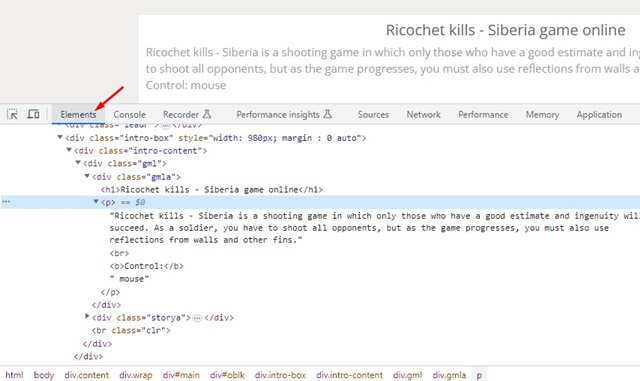 4. Now press the CTRL+F button on your keyboard. On the search, type in .swf and press Enter.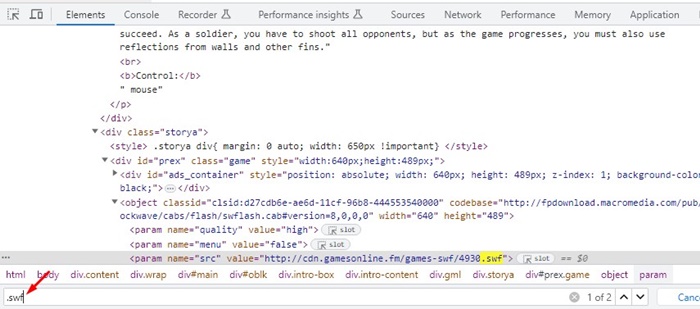 5. Chrome Developer tools will show up all flash contents.
6. The flash video will be highlighted in blue. Simply copy the URL.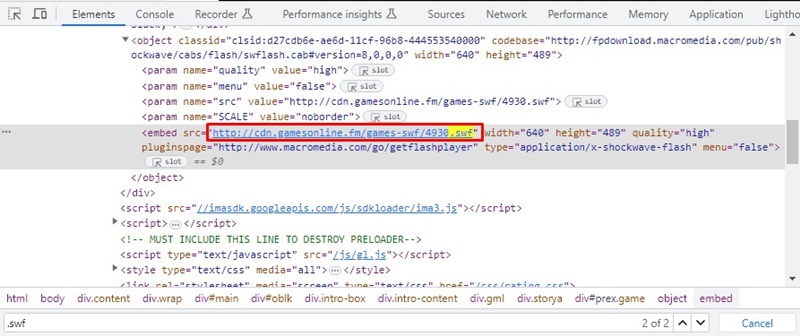 7. The URL will be copied to your clipboard. Open a new tab and paste the URL into the address bar.

8. The flash video should start to download automatically.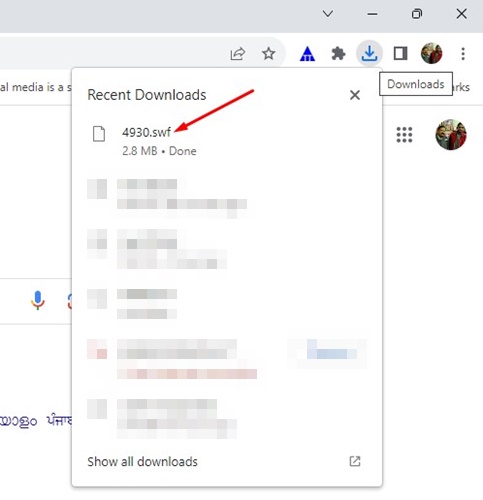 That's it! This is how you can download Flash videos on your web browser without any extension.
Download Flash Videos using a Browser Extension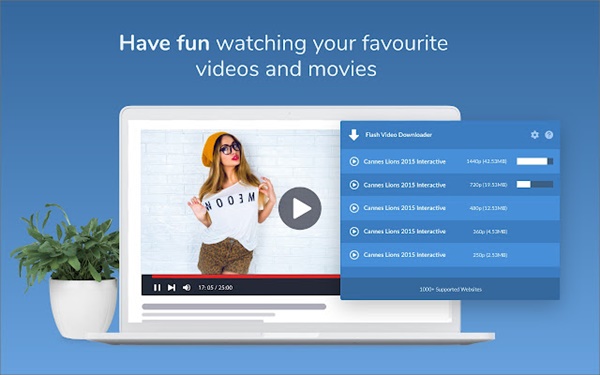 If you don't want to go through the manual hassle of manually finding the link and downloading it, it's best to give browser extensions a try.
Browser extensions are one of the easiest ways to download flash content from a website. However, since Google Chrome has already dropped Flash support, it's also removed the extensions for downloading Flash videos.
The chances of getting a working Flash video downloader extension is rare, but you can still try it. Some extensions for downloading Flash videos are Flash Video Download, FVD Video Downloader, Video DownloadHelper, etc.
You must open the Google Chrome web store and search for Flash video downloader. It will show you all available options; install the one which has a fair number of ratings & reviews.
Download Flash Videos from Video Downloading Sites
Another best way to download Flash videos from the website is by using online video downloader websites. Hundreds of video downloader websites are available on the web that can download videos from various websites.
Some of the popular online video downloaders are SaveFrom, Keepvideo, etc. You can use these websites to download videos from various sources such as Vimeo, Twitter, Instagram, YouTube, etc.
While most websites aren't open about downloading SWF videos, some support it. So, your goal should be to find a website that supports Flash video downloading and stick with it.
The biggest disadvantage of using online video downloaders for downloading Flash content is that they are mostly free & don't require any installation.
Once you find a site that supports downloading Flash videos, just paste the Flash Video URL and click on the Download button. The video will be downloaded in your browser.
Download Flash Videos using Screen Recorder
The problem with downloading Flash videos today is that no modern web browser supports it; neither allows downloading.
It's also not a good security practice to download Flash videos from a website because the connection to those websites isn't encrypted & secure.
So, if you want to download flash videos, the better option is to capture them using a screen recorder program. If you are using Windows 10/11, you can use the Xbox game bar to record your screen while playing Flash videos.
You can also use other third-party screen recorder for the purpose. Some of the best free screen recorders for Windows are Bandicam Free Screen Recorder, VSDC Screen Recorder, Apowersoft free online screen recorder, Screenrec Free Screen Recorder, etc.
Apart from these, you can even use the popular VLC Media Player to record your computer screen. To record screens using VLC Media Player, follow our guide – How to Record Windows Screen Using VLC Media Player.
How to Play the SWF (Flash) Files?
After downloading the Flash files on your computer, you will still have to look for ways to play those files. So, how can you play SWF files on computer?
SWF files can't be played on the native video player of Windows; neither every media player app for PC supports it. The best and easiest way to play SWF files is by using a dedicated media player app.
Some popular PC media player apps that support SWF files are SWF File Player, GOM Player, and other Adobe products. You can also play Flash files using the popular VLC Media player on your PC.
How to Convert SWF Files on PC?
Converting the SWF files is another best option to play Flash videos on PC. You can convert the SWF files into any other video format your media player supports and then play the converted files.
Some popular formats to which you can convert your SWF files are MP4, HTML5, AVI, MOV, etc. However, finding video converters for PC that supports SWF file is a challenge; but you can take the help of Google search for that.
If you need help finding the best video converters for SWF files, check out our article – Best Video Converters for Windows.
Start Using Flash Supported Browsers on Mobile
If you want to play Flash videos on your mobile (Android/iPhone), use the flash supported web browsers.
Not all web browsers for Android & iOS support Flash or SWF file format out of the box. Hence, you need to go through the App Store and install the web browser that claims to play the flash files on web browsers.
We have already shared a list of best flash supported browsers for Android and flash supported browsers for iPhone. Make sure to check out those two articles and download the browser of your choice.
So, this guide is all about how to download Flash videos and content on websites. We have shared all working methods to download Flash content from the web. But, since Adobe Flash Player has security risks, you should consider the Adobe Flash Player alternatives. Let us know your preferred method for downloading & viewing Flash videos on the web in the comments below.