A few months ago, Google launched two new Pixel smartphones, namely Pixel 7 and Pixel 7 Pro. With every new Pixel device launch, Google introduces new features.
Even though Google Pixel devices are great, it's never been known for their performance. The thing that helps Google sell the smartphone is its camera quality.
Yes, the camera is the key highlight of Pixel devices, and since Google knows Camera is the major selling point, it focuses more on the camera department.
The new Google Pixel 7 and Pixel 7 Pro introduced Google Camera 8.7 or GCAM 8.7. Like every other Google Camera build, this one, GCam 8.7, is limited to Pixel 7 and Pixel 7 Pro.
About GCAM 8.7 for Android
GCam 8.7 is the latest Google Camera version available exclusively for Google Pixel smartphones.
This version of Google Camera has better features than GCAM 8.6, which was released the previous year. The new GCam 8.7 has HDR+ (enhanced HDR), improved Astrophotography features, new video stabilization modes, RAW image capture options, and more.
With Google Camera v8.7, you can expect all camera features seen on the latest Pixel 7 and Pixel 7 Pro.
Download GCam 8.7 Mod Latest Version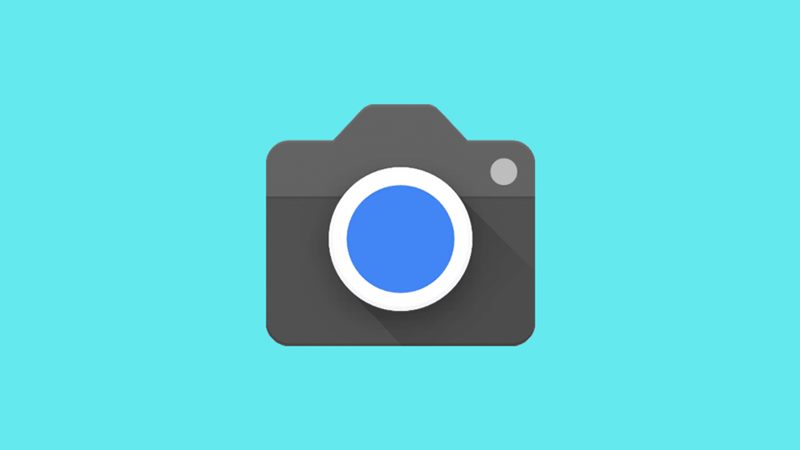 Let's admit it, not everyone can afford those expensive Pixel smartphones from Google. The latest Google Pixel 7 and Pixel 7 Pro is quite expensive, and it's termed high-end smartphone.
If you don't want to purchase an expensive phone but want to enjoy the camera features of Google Camera 8.7, you need to download Gcam 8.7 Mod Apk.
Gcam 8.7 Mod is the modded version of the official Google Camera version 8.7 seen on Pixel 7 and Pixel 7 Pro. The developers of the GCam community have managed to create a mod of GCam 8.7 that works with Android 11 or above devices.
How to download GCam 8.7 for non-pixel phones?
While the official Google Camera 8.7 is developed for smartphones running on Android 13, the GCam community developers have developed a modded version that runs on every Android 11 phone.
If your phone runs on Android 11, you can easily download & install GCam 8.7 Mod Apk. To download GCam 8.7 Mod for Android, follow the download link we have shared below.
How to Install GCam 8.7 on Any Android smartphone
Provided your phone runs on Android 11 or above, you can download & install GCam 8.7 Mod easily. For that, follow some of the simple steps we have shared below.
First, download the GCam 8.7 Mod from the download link we have shared above.
Once downloaded, you need to allow installation from 'Unknown Sources'.
After enabling the Unknown Sources, locate the folder where the Google Camera 8.7 Mod Apk file had been stored.
Tap on the GCam 8.5 Mod Apk file and select the Install button.
Now you need to wait until the installation process is complete.
Once installed, you need to restart your Android smartphone. After the Restart, open the App Drawer, and you will find the Google Camera app version 8.7. Simply tap on it and enjoy.
Google Camera 8.7.250_A11_V10 By BSG Changelog:
Arnova saturation fix returned.
The Color correction transform is enabled for Pixel devices.
Newly added "White balance" (Offset, Intensity) to the "Color correction transform" section.
Added "zsl_base_frame_is_the_last", "nonzsl_base_frame_is_the_last" to developer settings.
You get the "SDK version" to modification settings.
A few errors in the work of the modification were fixed (darkened photo in extended hdr+, etc.).
Improved compatibility with some devices.
Google Camera 8.7 App Screenshots: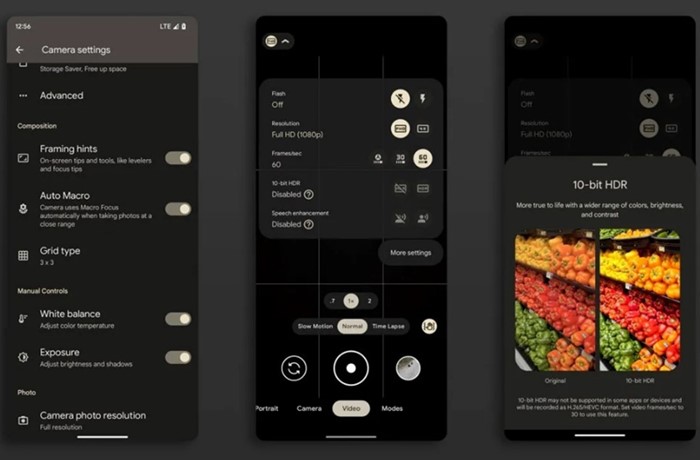 Important: Please note that the modded version is not stable. You can expect a few bugs, occasional crashes, etc. while using the modded versions of Google Camera.
So, this guide is all about how to download GCam 8.7.250 V2 on any Android smartphone. If you need more help downloading Gcam Mod 8.7 on Android, let us know in the comments. Also, if the article helped you, share it with your friends.