It's pretty to set up Mac and start using it, but if you are someone who cares about privacy and security, you should spend some time to ensure that the security settings of your newly purchased Mac are alright.
However, the problem is that setting up the security settings of your Mac can be complicated, especially if you are very new to Apple's ecosystem. Whatever it is, here we have shared a few simple methods to secure your Mac.
9 Best Ways to Fully Secure Your Mac
So, if you're looking for the best methods to secure your Mac fully, continue reading the article till the end.
1. Switch on FileVault
FileVault is a powerful encryption system that can be used to encrypt and secure all contents of the disk. Even if hackers can access your physical hard drive, the data cannot be attained or accessed without the password. So must try some of the best vault systems that use encryption techniques that should not be hacked.
2. Strong Password for the Login
Many people choose simple passwords for their Macs that they can easily remember, making them less secure. To get the strongest protection from being hacked, use the strongest password for the login on Mac.
3. Assistance Using Password Manager
Do not use the files or the Cloud to save your passwords. Those files could be hacked, so why not use highly secure password managers? These managers will save the passwords for all your accounts on secure servers, and you will always be safe.
4. Encrypt Important Files Separately
Those important files should be encrypted separately for the highest level of security. This will even enforce multiple encryptions on the selected files, and hacking or attacks could not pierce through the security.
5. Find My Mac for Ultimate Security
This is the remote safety feature that is available inside Mac devices. Turn it on so that in case your Mac is stolen or lost, you can remove all the data from the device with just one single command or click.
6. Firewall Stealth Mode Always On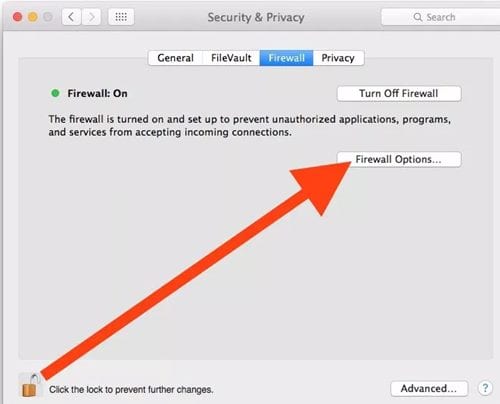 By default, the firewall of the Mac is always on, but if you have switched it off, please make sure that you turn it on and keep it alive always. This firewall would help you detect and remove threats and attacks.
7. Sharing Mode Off Until Next Use
Remember to turn off the file-sharing mode on your device until you are not required to use it. This sharing can be a pathway for hackers that could attack and get inside your Mac device data.
8. Network Activity Must be Focused
While surfing the internet, you may go through various insecure activities, which can cost you a lot. Hence, you need to notice the things you perform online and always be on the secure edge.
9. Keep Backups and Encrypt all those
The backups of the data files you keep on the device must be encrypted for security. Use any of the tools available on the internet and encrypt the files and backups.
So, these are some of the simple tips that would help you secure your Mac. If you need more help with your Mac's security, let us know in the comments below.