As we root our android smartphone the risk of corrupting the IMEI number increases a lot. That's why we are here to show the easiest method to backup and restore IMEI number in your Android Smartphone.
[dropcap]F[/dropcap]or android users, we are here with How To Backup & Restore IMEI in Android. Android is a very intelligent device on which we continuously keep on trying new things like installing new apps and tweaks. And the exceptional thing you can do with your android is rooting, but the risk of losing the IMEI number increases too. However, while flashing out the custom ROM in our android, IMEI file in our android gets corrupted and our device can't get any cellular range. So, we are here with a cool method by which you can easily backup and restore your android IMEI number easily. So have a look on complete guide discussed below.
Also Read: How To Find/Recover IMEI Number Of Lost Android Device
How To Backup and Restore IMEI Number Of Android
The method is very manageable and operates on a deliberate app that will help you to backup and restore your IMEI file in your android. So follow up the below steps to proceed.
Steps To Easily Backup & Restore IMEI File in Android
You need to root your android device and for the complete guide for rooting visit here. If you are rooting your smartphone the first time the post Things To Do Before Rooting Your Android might help you.
Also Read: How To Change IMEI Number Of Any Android
Step 1. Now after rooting android download and install the app Mobileuncle MTK Tools.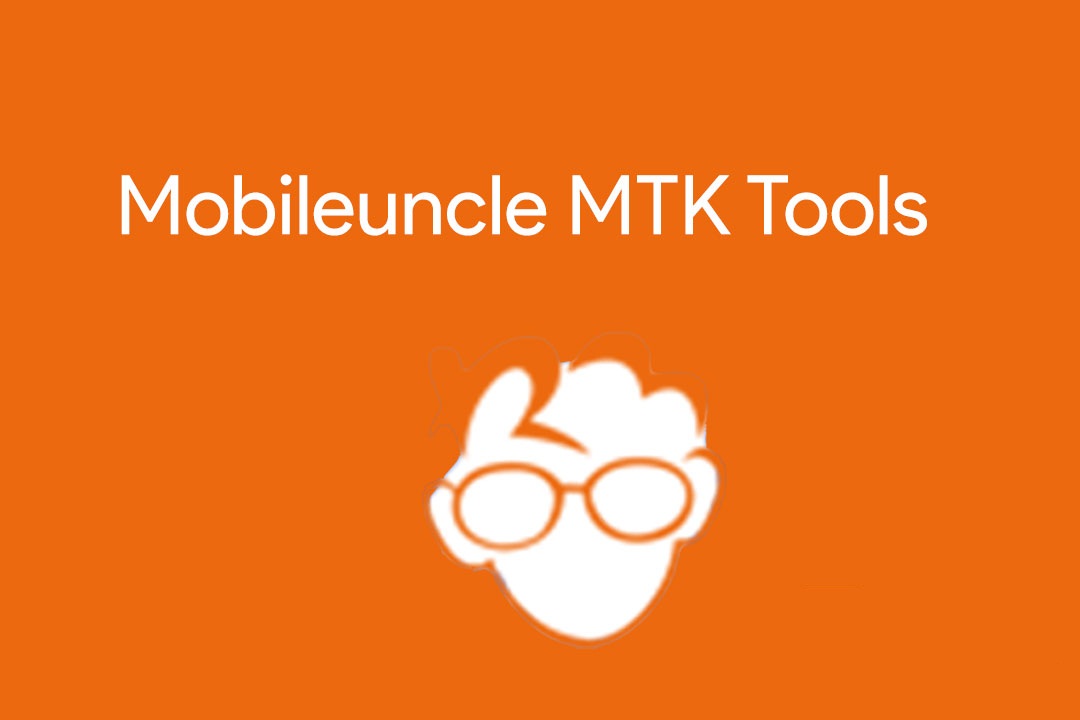 Step 2. Now launch the app in your respective android and grant the app superuser access.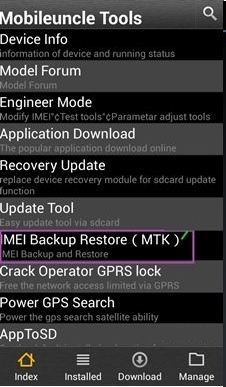 Step 3. Now you will see 4 options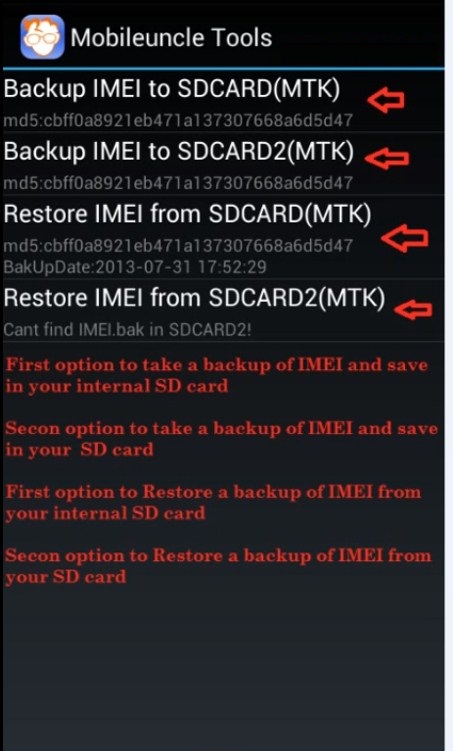 Step 4. Now you need to select the option of backup IMEI to SDCARD, and simply click on Ok to proceed to the next screen.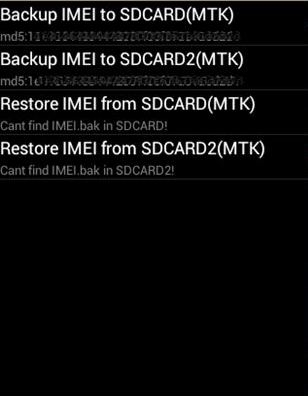 Step 5. Now in your device copy the IMEI backup file and put in your PC as a backup, you can also mail your file to self to make it more secure.
Now whenever you lost your IMEI file from your device or your IMEI gets invalid simply open the same apps and put the file in your android and restore from this app. That's it! you are done with backing up and restoring your IMEI number of your device.
So above is all about How To Backup & Restore IMEI in Android. With this, you can comfortably get back your lost IMEI or corrupted IMEI simply from this app within seconds. Hope you like this cool trick, do share with others too. leave a comment below if you have any related queries with this.