We are going to share few apps which will let you schedule fake calls on your phone. Have a look on the article below to know about it.
[dropcap]F[/dropcap]or android users, we are here with a cool way to Make a Fake Incoming Calls on Android and iPhone. Today countless of us use an android device that is extremely intelligent and provides lots of unique features through its apps and here we will be discussing one of them. You can schedule fake calls on your android smartphone after a short interval of time. This is the best way to escape from some boring situations or meetings. So have a look at the complete guide below to proceed.
Also Read: Best Android Apps To Transfer Files Over Wifi With High Speed
How to Make a Fake Incoming Calls on Android and iPhone
Below I had discussed some apps that will let you schedule fake calls on your android device. Using any of these apps you can set the timer after which your android will ring up with a fake call and with this you can make prank with others.
Apps To Get Fake Incoming Calls On Android
#1 Fake Call Prank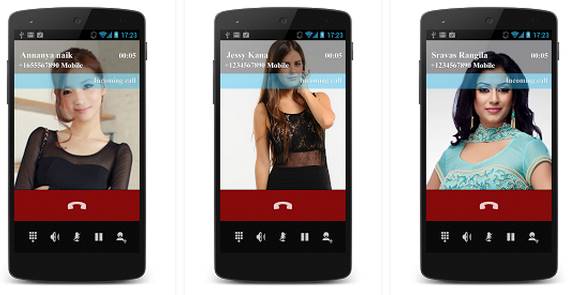 This is one of the cool apps that you can use to get the fake calls on your android device. In this app, you will set the name, number and some other details of the fake call that you want to receive on your android device. So must give a try to this app and prank your friends with this.

Features: 
Fake Call is free. It will always be free.
You can create Fake SMS chat and fool your friends.
You can make fake calls all you want and receive Fake SMS.
Fake Call Prank does not require the internet connection.
Fake Call Prank FREE fun for all.
Also Read: Top 7 Best Android Apps For Developers or Programmers
#2 Fake Call 2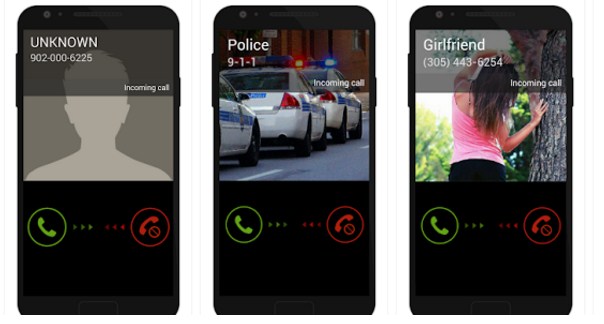 The another cool app that works similar to the above app the only difference is that this is the advance version of the Fake Call app in play store and there is some more feature than the previous app. So must try this app and have a great fun.
Features: 
Trick your friends that a celeb is calling your phone.
Teaching your children how to use phones.
Prank call yourself.
Fake call that actually has a fake person talking.
Add caller voice.
Remove caller voice.
#3 Fake Call & SMS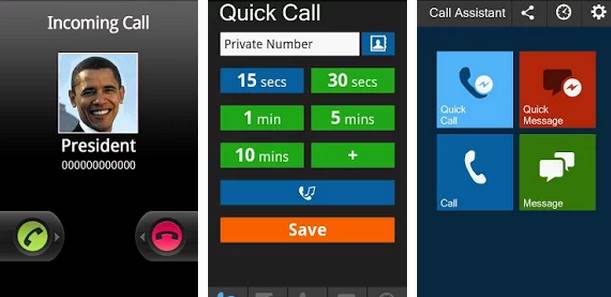 This is my favorite app that let you make fake SMS too with calls too! on your android device. And it is the  best way to escape from some boring situations or meetings! Moreover, you can prank your friends too.

Features: 
The name changed to "Call Assistant" when you installed fake call in your phone
Simulate Fake calling screen as real as your different phone: Samsung UI, Sony Ericsson, HTC Sense,ICS, etc
Customize fake caller id, picture, number, in-call voice and ringtone for a new fake call
Schedule multi fake calls
Customize and manage the different in-call voice and ringtones for each fake call
#4 Fake-A-Call Free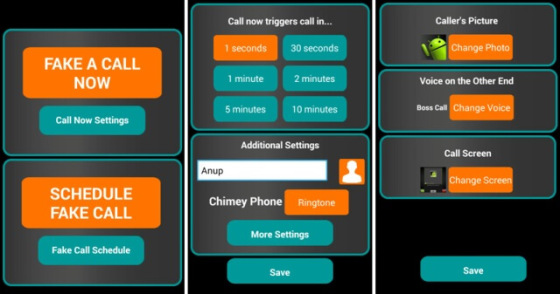 Creating a fake call is very easy with Fake-A-Call. Once installed on your phone, you can choose "FAKE A CALL NOW" to make a quick ring on your phone or can choose "SCHEDULE FAKE CALL" to enlist the call for future.
Features: 
Autofill from contacts
Select your own ringtones
Record 'voice on another end'
Schedule fake calls
Also Read: How to Create a Recovery Flashable ZIP for Android Apps
Laugh out loud playing prank calls on your friends and family without them knowning it is you, and sharing their reactions on Whatsapp and Social Networks.Calls are not launched from your mobile but from their systems, so they will be at no cost for you and your friends will not know it is you.
#6 Fake Call & SMS & Call Logs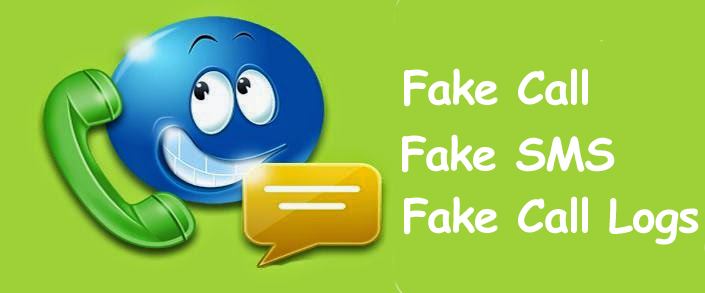 With this app, you can use Proximity Sensor to activate a fake call feature on your phone. This also has the features of Fake incoming calls, Missed call. Moreover, it will also show fake call logs as well as SMS log.
Features:
Fake incoming call, SMS, outgoing call/SMS, missed call
Fake call logs (along with date, time, duration, person, incoming calls, outgoing calls, missed calls)
Fake SMS log (sent, received, read, unread)
Using Proximity Sensor (wave on top left corner to activate a fake call, experimental feature)
App To Get Fake Incoming Calls On iPhone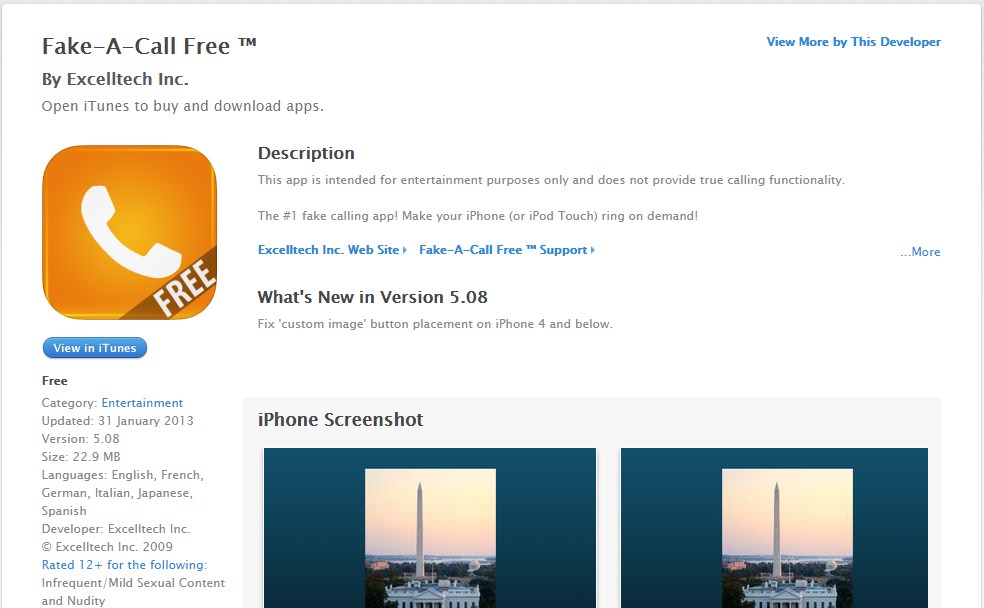 To schedule a call for future, click on "Fake Call Schedule" button. Here you can set Name, Time, Image and Ringtone of your contact, which you want to get a call. If you don't want to bother entering these details, you can simply pick someone from your contacts list.
[su_button url="https://itunes.apple.com/in/app/fake-a-call-free/id323341309″ target="blank"]Fake-A-Call for iOS Download[/su_button]
So above all is about How To Schedule Fake Incoming Calls In Your Android. With the apps discussed above, you will have great fun by making prank calls and SMS to escape from boring situations. Hope you like this cool trick. Do share it with others too. Leave a comment below if you have any related queries with this.