Today, with the improvements in technology, the workload on a system also increased. Sometimes, our system can't handle these workloads, and it becomes slow and starts to lag. This generally happens due to the shortage of RAM.
However, the good thing is that Windows provides a few features that can help you speed up a slow computer. So, before upgrading to new hardware, it's always best to try software-based optimizations.
How to Speed Up Slow Windows Computer
So, in this article, we will share the few best tricks that would help you speed up a slow computer. Let's check out.
1) Using External USB (Ready Boost) 
In this method, you must use an external Pendrive to speed up your computer. We will be using our Pendrive or USB memory on your system as RAM.
Insert USB or Pendrive in your PC port.
Right, click on Pen Drive in Computer and open properties.
Now select the ReadyBoost button in properties.
Check the "Use this device" radio button there.
Choose the memory that you want to allocate to the system for use.
Now click apply the OK.
That's it! Now that USB will work as your external RAM.
2) Using Memory Cleaner Batch File (System Booster)
In this method, you will have to create a program in batch coding that will automatically clean the memory whenever you run it on your desktop.
This method is beneficial when your PC gets slow. Double-click the file, and your system will work correctly or get boosted.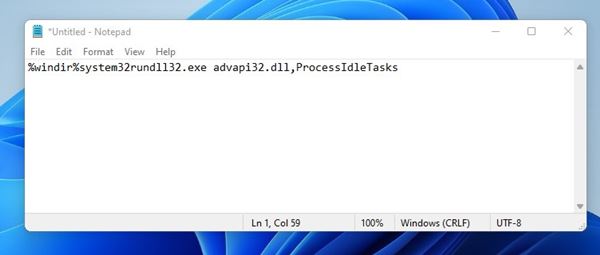 1. Open Notepad and paste the below code in it. "%windir%system32rundll32.exe advapi32.dll,ProcessIdleTasks" [without quotation mark].
2. Save the file as cleaner.bat on your desktop. Now, you will see a Cleaner batch file on your desktop. This file will run the system cleaner when you double-click on it.
3) Cleaning Temporary Files 
In this method, you must clean temporary files stored on your computer. Just follow some of the simple steps given below.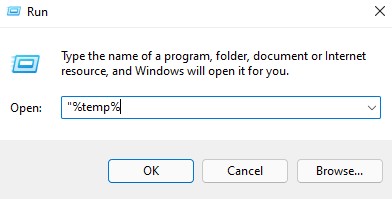 1. Press the Windows Key + R button to open the RUN dialog box. Type "%temp%"  (without quotes) on the RUN dialog box and press enter. Now, a list of temporary files will open.
2. Now press CTRL+A and then Del buttons on your keyboard. Now select yes.
All your temporary files will be deleted, and your system will get boosted.
4) Disable Windows Startup Services
In this method, you must use the run command to stop loading unnecessary Windows services during startup.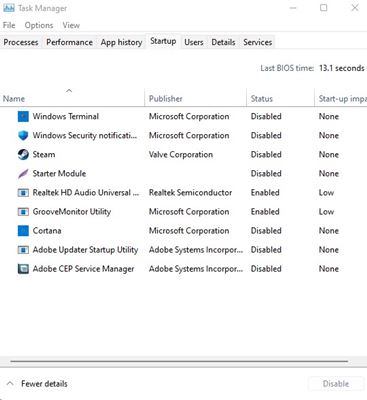 1. Open Run Command by searching in your Computer's Start Menu. Or you can press Windows key+R at a time to open RUN Command. Type msconfig and hit enter.
2. Browse to the Startup tab and click Open Task Manager. On the Task Manager, switch to the Startup tab and unselect all that you feel are unnecessary to load at your Windows Startup.
That's it! You are done. Now restart your computer to apply the changes.
5) Using Task Manager 
You need to briefly look at your Windows Task Manager to know which program takes too much Networking and Memory. We usually ignore this important feature, which comes pre-loaded in your windows. You can stop the processes consuming more RAM and make your computer run faster.
1. Right-click on the taskbar and click on Task Manager.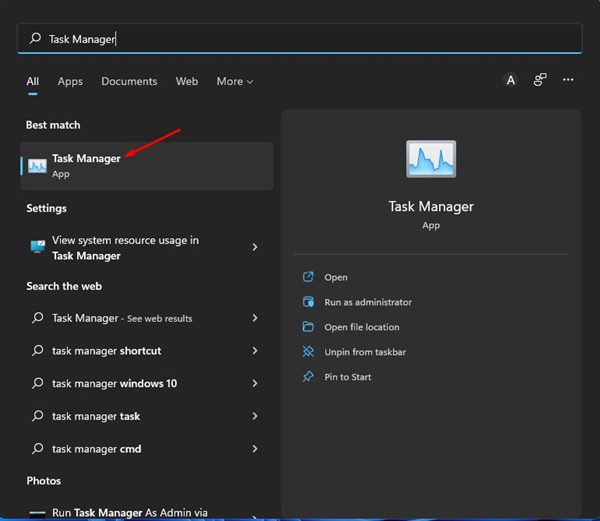 2. Once you select Task Manager, switch to the Processes tab. You will see all the running processes and the amount of memory they consume.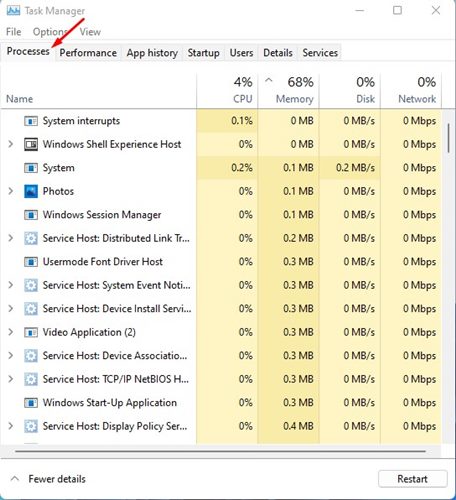 3. You need to look for the processes taking lots of memory, right-click on it, and click on End Task.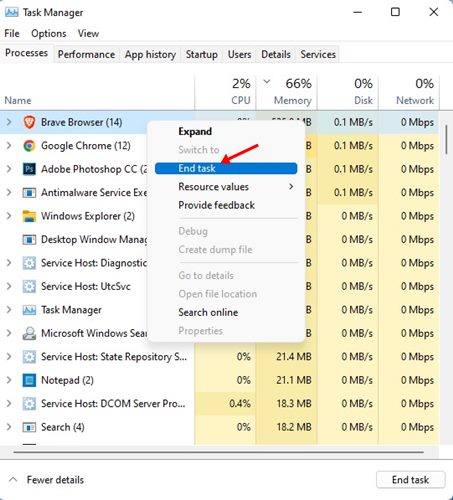 That's it! You can end processes consuming a lot of memory, which can boost your system's speed in no time.
6) Uninstall the Non Used Apps
One of the best things you can do to speed up your Windows PC is to uninstall all unused apps. Apps & games take up storage space, and over time, they can degrade the performance of HDD/SSD due to cache build-up.
You can remove those apps & games to free up some storage space & speed up your slow computer. So, head to the Control Panel and uninstall all apps & games that you don't need.
7) Run the Disk Cleanup Utility
If you are using Windows 10/11, you can use the disk cleanup utility to free up storage space and speed up your PC. Here's how to speed up your PC by running the Disk Cleanup utility.
1. Type Disk Cleanup on Windows search, and open it.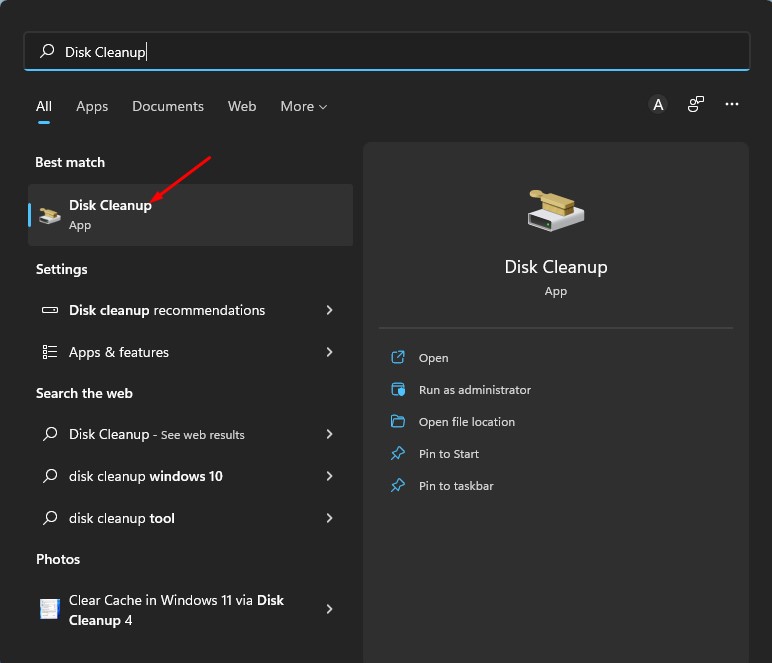 2. Select the drive where you store the apps & games and click OK.
3. The Disk Cleanup utility will return all files that can be cleaned.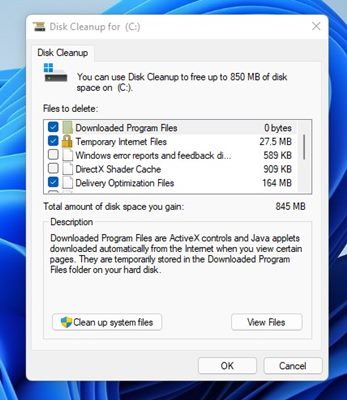 4. Uncheck the files you have no idea about. Once done, click on the OK button.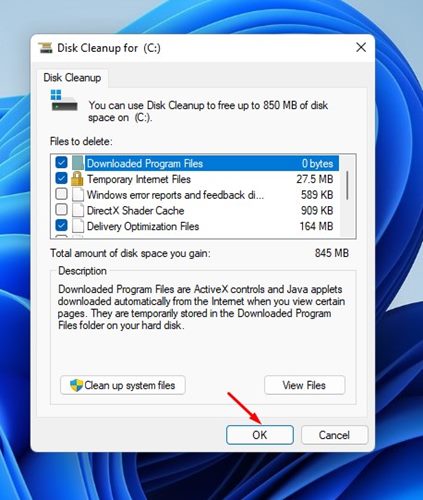 5. On the confirmation prompt, click on Delete Files.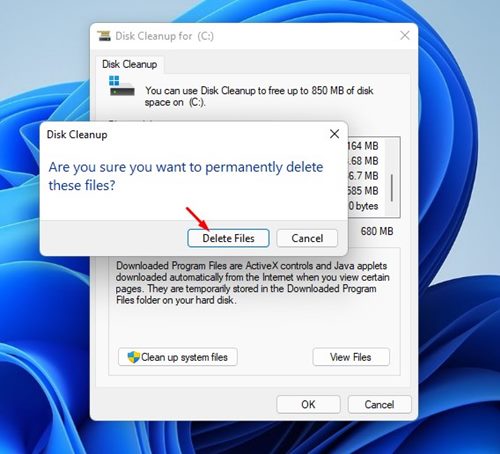 That's it! This is how you can use the Disk Cleanup utility to speed up Windows computers.
8) Change the Power Mode to High/Best Performance
If you have a laptop, you should change the power plan to High or Best Performance to speed up your device. Here's how to change the Power Plan in Windows.
1. Type Control Panel on Windows search. Open the Control Panel app from the list.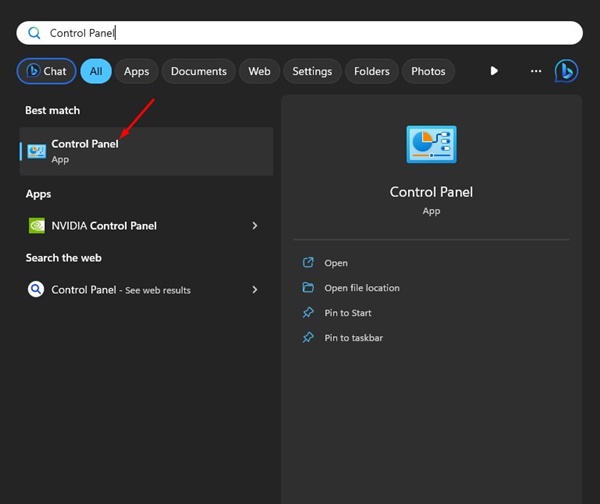 2. Click on the Power Options on the Control Panel.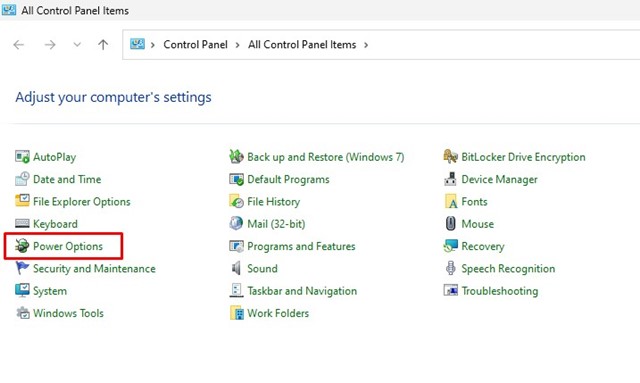 3. On the Choose or Customize a Power Plan, select High Performance.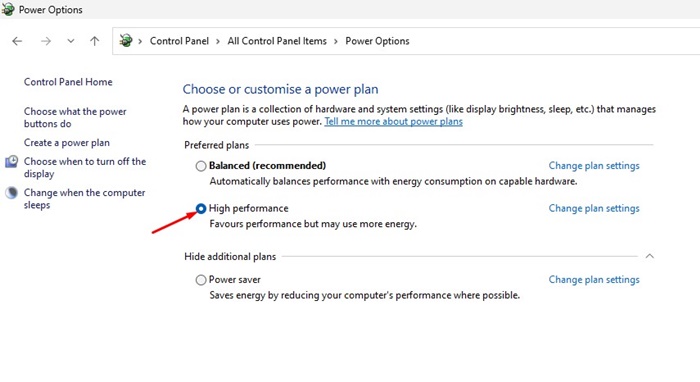 That's it! The High-Performance plan favors performance but may use more energy.
9) Disable the Search Indexing
Search indexing is a feature that makes finding files on your PC easier. This does so by creating an index of your files. If you have a low or mid-end computer, search indexing can eat up system resources and slow down your PC. So, it's best to disable the search indexing to speed up Windows PC. Here's what you need to do.
1. Type Services on the Windows Search. Now, open the Services app from the list.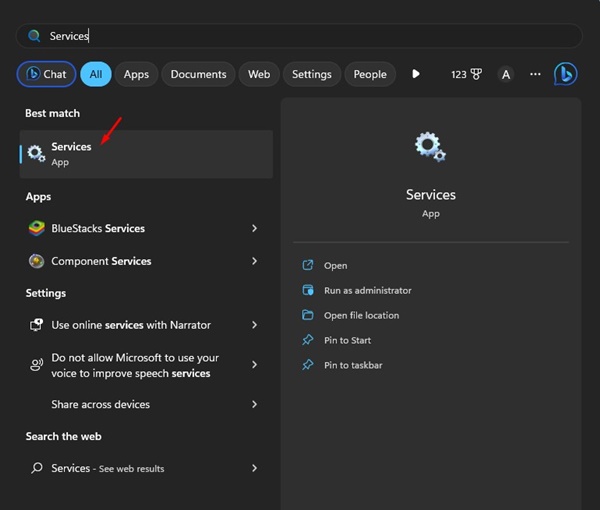 2. On the Windows Services, find Windows Search and double-click on it.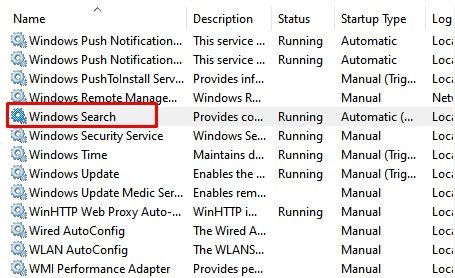 3. Click on the Stop button on the Service Status.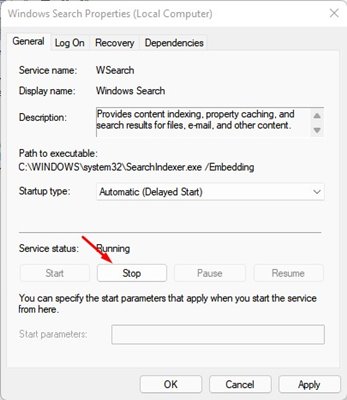 4. Select Disabled on the Startup type. Once done, click on the Apply button.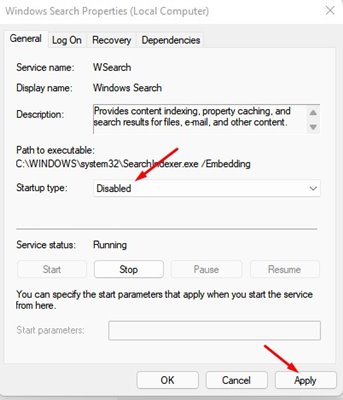 That's it! This is how you can disable search indexing on Windows.
10) Reducing Animations
Well, Windows 10 shows lots of animations. These animations improve the look of our Windows 10 computer. However, at the same time, it makes our computers slow down. You can always minimize and maximize the Windows animation instantly.
1. First, open the start menu and search for Advanced System Settings. Then, click on it to continue.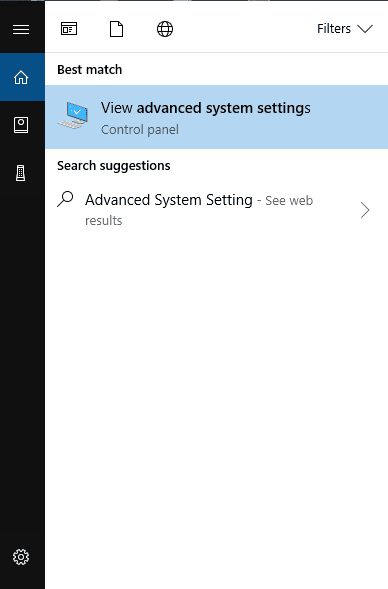 2. Under the System Properties, you need to click Settings under the Performance.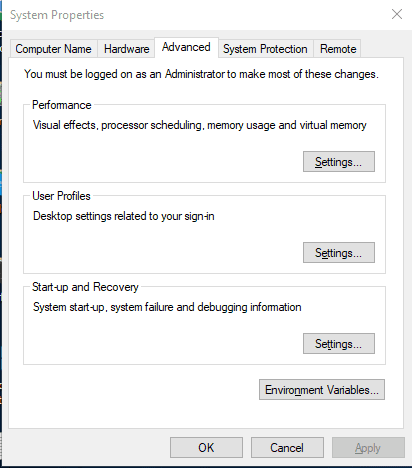 3. Under the Performance tab, you must choose Adjust for best performance under Visual Effects to disable all the animations.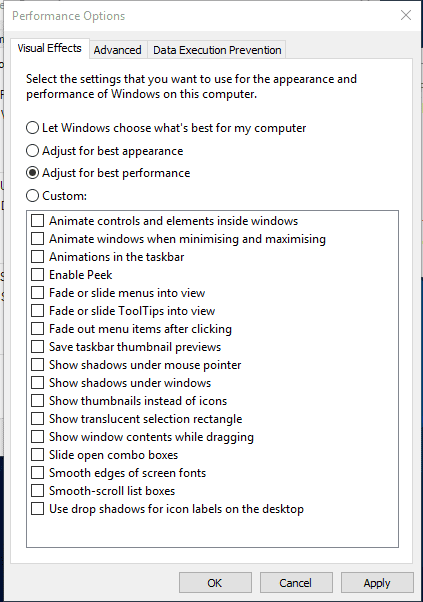 4. If you want to disable any individual animations, choose the option Custom.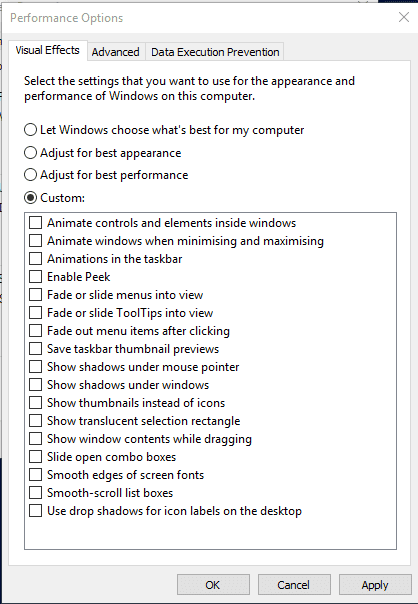 That's it; you are done! This is how you can disable or reduce the amount of animation from your Windows computer. You can alter various animation options using the "Custom" option under the Animation section.
11) Defragment Your Computer's Hard Disk
Well, over time, our hard disk tends to get fragmented. So, optimizing your computer's permanent disk can improve performance and reliability. Several tools available over the web can optimize our hard disk in no time. Windows operating system has a defragment tool which you can get to improve your computer's performance.
1. Search for Optimize or Defrag in the Windows Search. Next, open the Defragment and Optimize Drives app.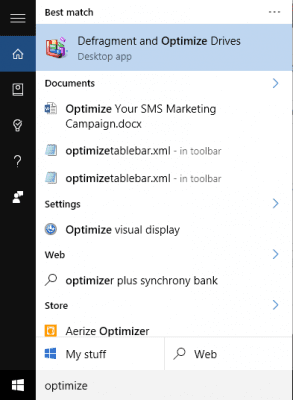 2. In the next step, select your hard drive and click Analyze.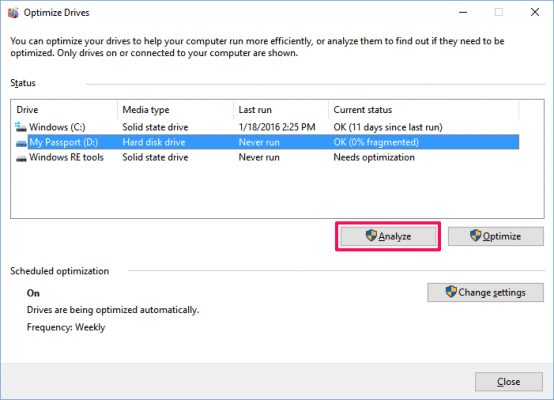 3. You will now see the percentage of fragmented files in the results.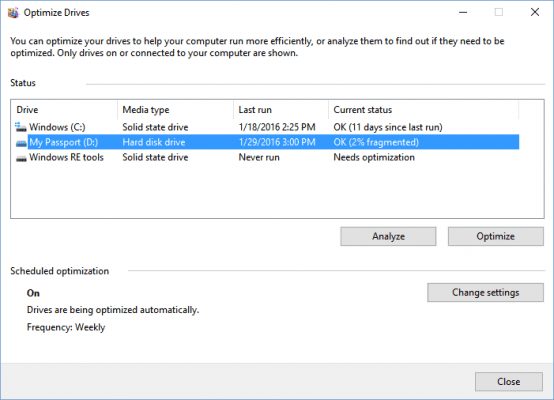 4. If you choose to defrag your drive, click on Optimize. Make sure you don't use your computer while the tool defrags your hard drive.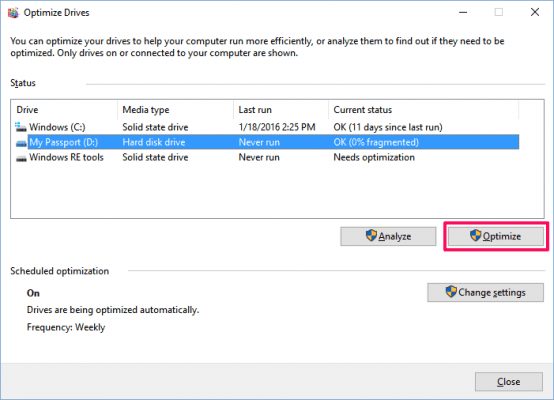 That's it; you are done! This is how you can use Defragment your computer's hard drive to boost its performance.
Video
So, these are the best ways to speed up a slow computer. I hope this article helped you! Please share it with your friends also. If you have any doubts, let us know in the comment box below.