Sharing a particular folder or disc partition over the network is possible, and you know managing those shared sections is a tough task. You cannot easily determine the shared folders or the data, which can become difficult.
This can be solved easily by creating a dedicated drive for those data and folders being shared over the network. This is not possible by default that the things could be set, and the drive can be assigned to the network shared data.
Steps to Map a Network Drive on Windows 10
Some prefer action, or the method has to be applied to map the network drive on Windows 10. Here in this article, we have listed how the Network drive can be mapped in Windows 10. Let's check out.
1. The first step to this method is to click on the This PC icon from your PC.
2. Through the Panel or the window that opens up, click on the Computer from the breadcrumbs menu. This option will be provided aside from the File Menu option on the top of the panel.
3. The Map Network Drive is the next option you have to look forward to and click on.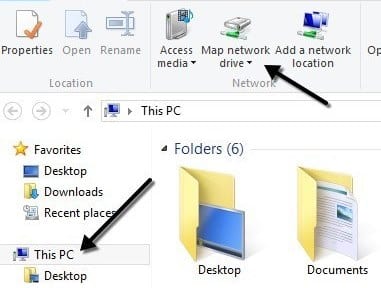 4. Select the Drive that you wish to use for Network sharing. Click on the browse button and locate the folder.
5. Navigate to the folder being shared over the network and select it, finalize the selection after confirming it, and that's all. Now you can browse that drive or folders over the network.
Accessing Network Drive on Your Android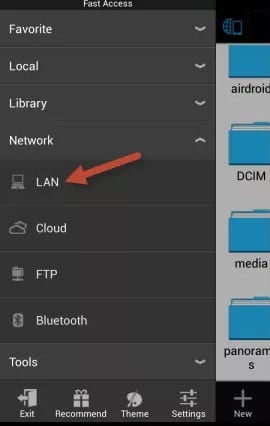 You can access the shared drive using ES Explorer or Solid Explorer app. As in these apps, you will have the option LAN, and when you click on that, you will see the shared drives and folders, and once you tap on it, you will get the Drive and folders. And you can either copy the files from that to your android storage or directly stream the media.
So, this guide is all about how to map a network drive on Windows 10 computers. The method we have shared still works today. If you need more help mapping the network drive in Windows 10, let us know in the comments below.