After foldable smartphones, Motorola, a subsidiary of Lenovo, is back with a new bendable and flexible smartphone concept device that lets you wrap your phone around your wrist like a slap bracelet.
The company unveiled its new prototype device on Tuesday at the annual Lenovo Tech World '23 event in Austin, Texas.
Motorola Is Back With A Flexible, Bendable Phone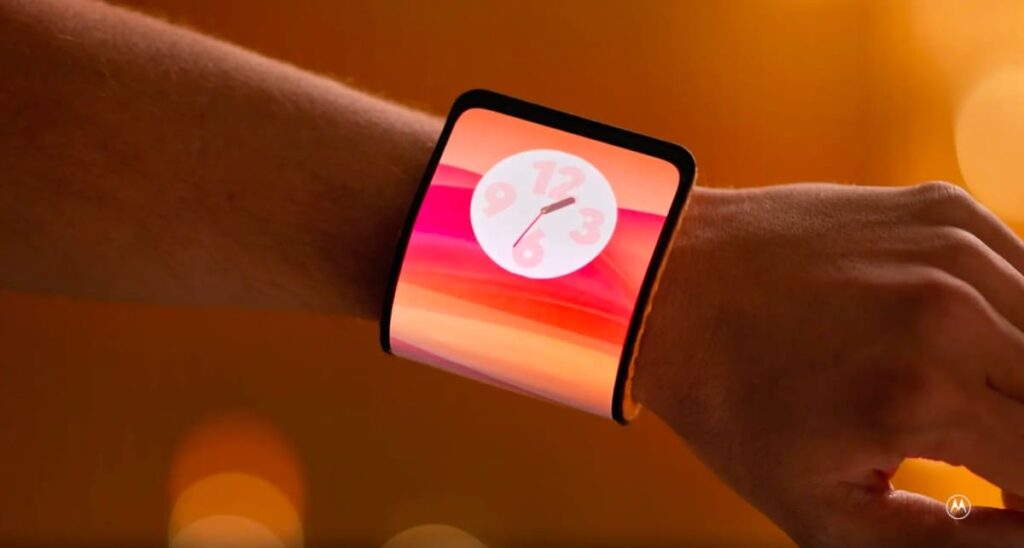 Motorola refers to the new conceptual device as an "adaptive display concept that molds to our consumer needs." It uses an FHD+ pOLED (Plastic Organic Light Emitting Diode) display that can be bent and shaped into different forms depending on the user's wants.
The device brags about a 6.9-inch HD+ display when laid flat and runs like any other Android smartphone. In the upright position, it can be adjusted into a self-standing position, running a more compact form of full Android on a 4.6-inch display, making it ideal for video calling, scrolling through social feeds, and other vertical-aligned tasks.
"Users can also wrap the device around their wrist for a similar experience to the external display on Motorola razr+ to stay connected while on the go," Motorola says on its website.
The company has also introduced some new artificial intelligence (AI) features that can improve device customization to provide customers with a unique experience.
"Motorola has developed a generative AI model that runs locally on the device to allow users to extend their personal style to their phone. With this concept, users can upload or capture a picture of their outfit to produce multiple unique AI-generated images that reflect their style. These images can then be used as a custom wallpaper on their device," it added.
Further, Motorola also teased a personal assistant called MotoAI, which is being developed for both PCs and smartphones.
Additionally, Motorola also unveiled an AI concept model that seeks to improve the Doc Scanner capability currently integrated into Motorola camera system, an AI Text Summarisation tool to help users boost productivity through various applications and solutions, and a Privacy Content Obfuscation concept that leverages AI to protect user information and privacy seamlessly.
Since this is a prototype device, bringing the product to the mass market is a process that must be carefully considered and strategized. Hence, we may have to wait and see if the device is ever brought to the commercial market.