If you have been staying updated with the latest tech news, you might know that WhatsApp updated its terms & policy recently. According to the revised policy, WhatsApp now demands to share your data with Facebook and other third-party services.
This move has forced many users to start looking for WhatsApp alternatives. There are many WhatsApp alternatives available for Android & iOS that offer better features and privacy options. For a detailed list of the best WhatsApp alternatives, check out the article Best Whatsapp Alternatives.
Out of all WhatsApp alternatives, Signal seems to be the best one. The instant messaging app not only takes your privacy seriously; it also offers lots of unique features like Note to Self.
Users worldwide have already switched to Signal and were looking for ways to run the mobile app on PC. So, if you are also searching for the same, then you are reading the right article.
Also Read: How to Run Signal Private Messenger On MAC
Run Signal Private Messenger On Windows 10 PC
In this article, we will share a detailed guide on how to download & install Signal on Windows 10 Computer. So, let's check out.
Before following the steps, we recommend you to go through the features. Below, we have listed some of the best features of Signal Private Messenger.
Like WhatsApp, Signal also offers features like messaging, voice, and video calls.
All forms of communication on Signal Private Messenger is end-to-end encrypted.
The latest version of Signal also has a group chat feature.
You can create groups with up to 150 members.
You can turn on disappearing messages for each chat.
Signal does offer a few essential security features like Screen Lock, Screenshot protection, Incognito keyboard, etc.
It also has a unique feature called 'Note to Self', which allows you to send messages with details with yourself.
Download & Install Signal on Windows 10 PC
Signal Private Messenger is available as a standalone app for Windows PC. You need to follow some of the simple steps given below to run the instant messaging app on your PC. So, let's check out.
Step 1. First of all, open this link and download the Signal app for the desktop. Once downloaded, open the app.
Step 2. Now you would be asked to link your phone to the Signal desktop.
Step 3. Now open the Signal app on your mobile. Tap on your profile photo.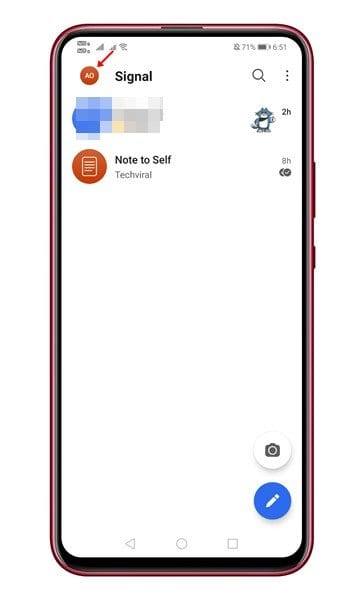 Step 4. On the next page, tap on the 'Linked Devices'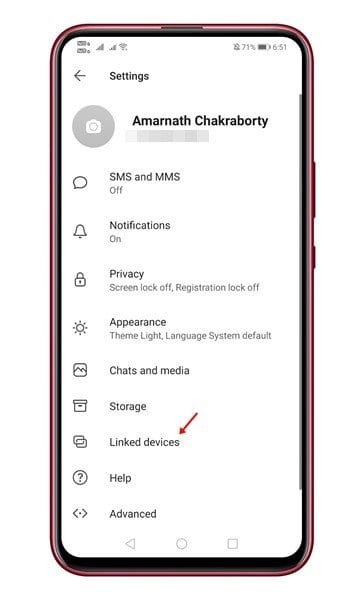 Step 5. Next, tap on the (+) button and scan the QR coded displayed on your computer.
Step 6. Now, wait until the desktop app syncs contacts and groups.
Step 7. Once done, you will be able to use the Signal Private Messenger on your desktop.
That's it! You are done. These are the easy steps to download & install Signal on a PC. You can now exchange text messages, make voice/video calls, etc from the comfort of your PC.
So, this article is all about how to download & install Signal on PC. I hope this article helped you! Please share it with your friends also. If you have any doubts related to this, let us know in the comment box below.