In the wake of the pandemic, many tech companies have implemented work-from-home policies, which have boosted the entire video conferencing industry. These days, online meetings, online classes, etc., are considered normal.
If you often host or attend online classes or webinars, you might know the importance of a screen recording utility. With a proper screen recording utility, you can record your entire screen and review it later.
Screen recording software for Windows 11 can be used for various purposes; it can be used to record gameplay, record webinars, or record explainer videos. Although Windows 11 includes a built-in screen recording utility, many users choose to stick with the third-party options.
10 Best Screen Recorders for Windows 11 (Free & Premium)
As of now, there are hundreds of screen recording software available for Windows 11, but most of them are premium. Hence, in this article, we will list down some of the best free screen recorder software for Windows 11. Let's check out.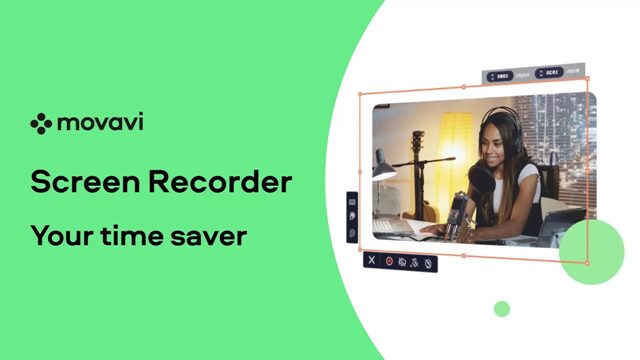 Movavi Screen Recorder is free software that can help you create screencasts, draw on videos, capture your webcam, and more. However, the free version has some limitations, like it adds a watermark and limits the time you can record your screen.
However, the good thing is that Movavi Screen Recorder offers lots of premium features like schedule recording, where you can set the date & time in advance for the screen capture to start.
It can record your entire screen, record your webcam streams, add system sounds in the recording, and more.
Apowersoft Screen Recorder is free and looks simple, but it's not an average screen recorder. Guess what? The free version of Apowersoft Screen Recorder allows you to record screen without any duration limit.
Also, the software provides you wide range of features to customize the screen recording. For instance, you can select a specific region to record the screen activity; you can record the web camera, capture video & audio simultaneously, edit the screen recording in real-time, and more.
If you are a YouTuber, you might find Wondershare DemoCreator very helpful. Wondershare DemoCreator is a tool that helps you make your explainer videos more engaging.
With Wondershare DemoCreator, you can record professional-looking explainer videos, draw in screen in real-time, edit video and audio in separate tracks, apply video effects to your recordings, and more.
The only thing that might disappoint users is that Wondershare DemoCreator is not free. It just provides a limited-time free trial, after which you need to purchase the program.
If you are searching for a simple yet powerful screen recording program for your Windows 11 PC, give Screenrec a try. Screenrec is the most lightweight and easy-to-use screen recording program on the list.
You can start screen recording with just a single click, annotate the screenshots, and generate an instant sharing link.
Despite being a free screen recorder, Screenrec lets you record your entire screen at 1080 pixels. Also, it doesn't put any watermark on the recorded videos, and there's no screen recording time limit.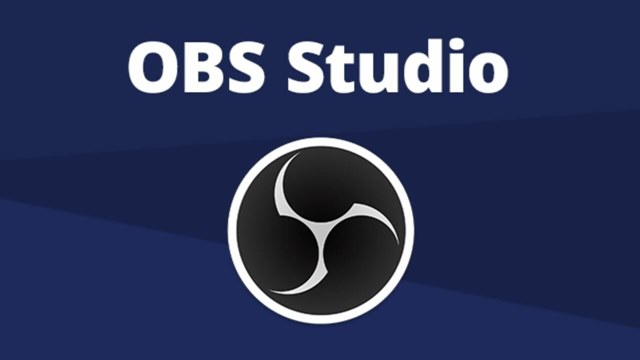 OBS Studio is a video streaming & live streaming program available for both Windows & Mac operating systems. It's a free program, but it isn't very easy to use. If you are a beginner, you might need to spend a few days knowing how to use certain features.
OBS Studio is an open-source tool that lets you record and start streaming on Windows 11. When it comes to screen recording quality, OBS Studio lets you record your entire screen in high definition, and there's no restriction on duration.
Apart from the screen recording, OBS Studio is also known for its unique broadcasting features. You can record and stream videos in real-time on multiple platforms such as Twitch, YouTube, Facebook Live, YouTube, and more.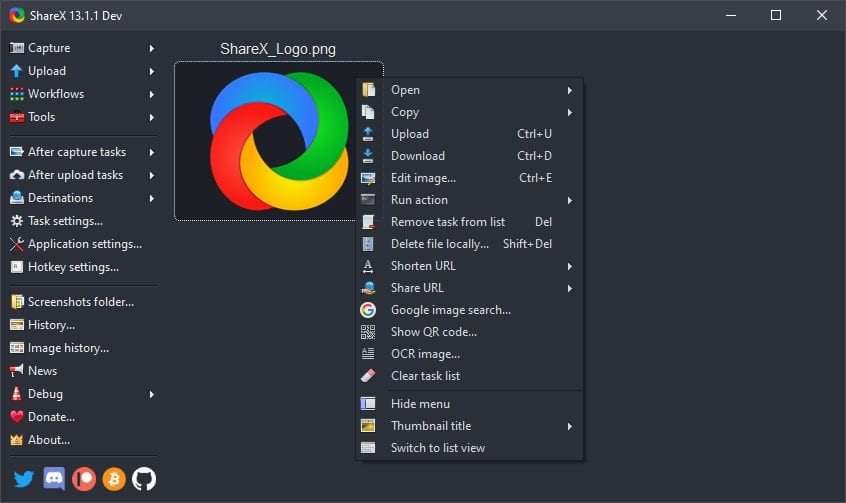 ShareX is an open-source tool that can capture screenshots and record your screen. The tool might seem simple and lightweight after installation, but as you use it, you will realize that it is way more powerful than you thought.
If we talk about the screen recording feature of ShareX, you can record your entire screen or selected area. The tool records your onscreen activity as a video or animated GIF, and after recording, it provides you an option to upload your recordings to a range of cloud services.
ShareX is absolutely free to download & use, and it doesn't put any limit on-screen recording length.
If you are searching for an easy-to-use & lightweight screen recorder software for your Windows 11 PC, then give Bandicam a try. The program allows you to record and capture everything you want on your PC Screen.
The good thing about Bandicam is that it allows you to record a certain area on a PC screen or capture a game that uses OpenGL/DirectX/Vulkan graphics technologies.
Bandicam's unique compression ratio captures your screen and provides you an output without sacrificing quality The program does its best to preserve the video quality while recording your screen.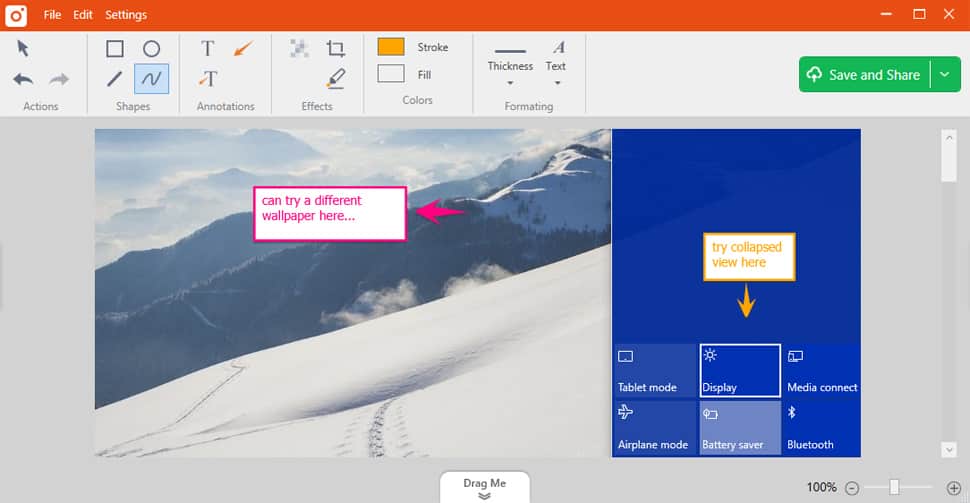 Tiny Take is a lightweight screenshot and screen recording program available for Windows & Mac operating systems. With Tiny Take, you can capture screen images & videos, record videos & webcam streams, annotate your captured images & videos, etc.
After recording your screen, you get the direct option to upload the video to YouTube. Other than that, it also provides you an option to share files to your local drives as links.
Well, if you have a low-end device, you might want to give CamStudio a try. It's designed to run on low to mid-end devices, and it records screens in AVI format.
CamStudio isn't the best option on the list, but it's free, and it does its job pretty well. However, it lacks a couple of features that you might need, such as editing options for the recordings.
CamStudio is entirely free to download & use, and it shows no ads in its interface. However, during the installation, make sure to exclude the bundled apps or PUPs.
Xbox Game Bar comes pre-installed on Windows 10 and Windows 11 operating systems and can be used to record your screen activity. One can use the built-in tool to record their gaming videos.
Compared to other tools, Xbox Game Bar is easier to use. However, on the negative side, the utility compromises the video quality in order to reduce the output file size. We have shared a detailed guide on using Xbox Game Bar to record Windows 11 screens.
The recording screen on Windows 11 is pretty easy; you just need to download & install any of these third-party apps and start the recording. I hope this article helped you! Please share it with your friends also. If you have any doubts related to this, let us know in the comment box below.