Let's admit it, Spotify has always been the best music streaming service on the internet. Even though it has a premium version, the free version is more popular as it allows you to access all music.
If you are an active Spotify user who depends on the service to satisfy your music needs, you may know about Spotify Wrapped. Spotify Wrapped is a feature that shows you all relevant playlists and top tracks of the current year. We have already shared a detailed guide on how to use Spotify Wrapped to view your Spotify Stats.
After Spotify was Wrapped, another trend going viral on social networking sites is the Spotify Pie Chart. This article will discuss Spotify Pie Chart and how to generate one for your account. Let's get started.
What is Spotify Pie Chart?
Spotify Pie Chart is a Pie Chart that shows your top Spotify Genres and artists. This is a fun feature for those who love sharing their music-listening habits with others.
Spotify Pie analyzes your current Spotify Listening and organizes it into a highly sharable pie chart. It shows all genres you've listened to in the previous mount. Along with it, the Spotify Pie Chart also lists your top artists of the month.
If you don't know, the Spotify Pie Chart was not created by Spotify. Instead, it is created by UCLA Student Darren Huang. Since an individual developer creates it, you must first link Spotify Pie Chart with your Spotify account.
How to Generate your Spotify Pie Chart
Now that you know what Spotify Pie Chart is, you may look for a Spotify pie chart generator. It's easy to make a Spotify Pie Chart for your account. You need to follow some of the simple steps we have shared below.
1. Open your PC's web browser and visit this Github Page.
2. When the Spotify Pie Website on GitHub opens, click the green 'Login to Spotify' button.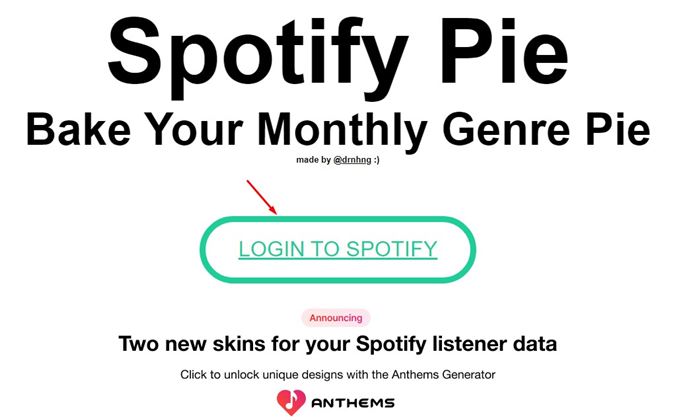 3. You would need to sign in with your Spotify account. Enter your Spotify username and password, and click on the login button.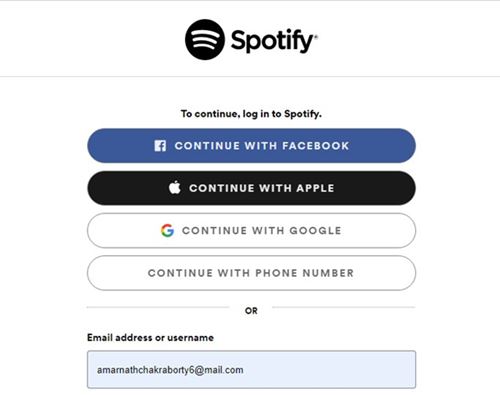 4. Once done, you will see an authorization prompt. Here you need to click on the Agree button.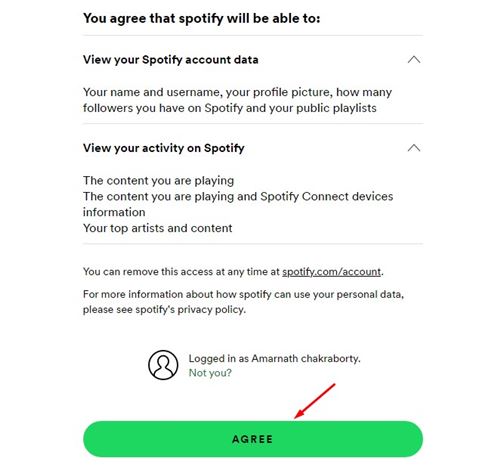 5. Now, Spotify Pie Chart will automatically generate a Spotify Pie Chart based on your listening habit.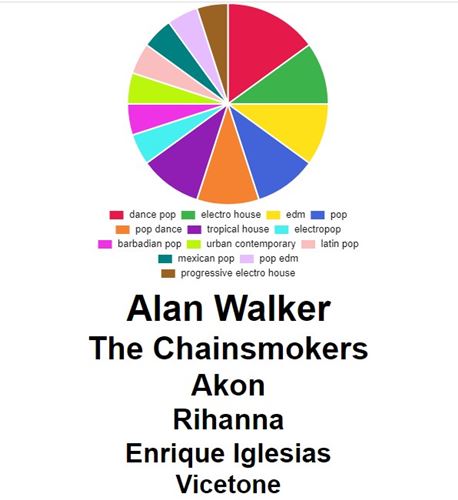 That's it! The Spotify Pie Chart will include your top music genres along with the top artists. You can scroll down a bit to see a list of your top artists across genres.
---
The shared website doesn't provide any option to share the Pie charts. Hence, you must capture a screenshot of the Pie Chart and share it on your social networking platform.
You can use any screenshot extension or software to capture the screenshot of your chart and share the Spotify Pie Chart on social networking platforms.
---
How can I See My Spotify Stats?
It's relatively easy to see your Spotify Status. You can either use the desktop client or the mobile app of Spotify to view your listening status.
Alternatively, you can utilize the Spotify Wrapped feature to see your most listened tracks of the current year. Spotify Wrapped also includes songs based on your listening habit during previous years.
---
Spotify Stats
Not many would know, but Spotify tracks your music listening habits. It tracks the music you have played over time and provides detailed insight into your listening habits.
The good thing is, if you don't know what to listen to next, you can check Spotify Stats on mobile and PC. Checking the Spotify Stats will help you find how your taste for music has changed over time.
We have shared a detailed guide on how to view your Spotify Stats on Mobile and PC. Make sure to check that article.
So, this guide is all about creating Spotify Pie Chart in easy steps. You can also use your mobile web browser to generate Spotify Pie Chart. It's an interesting web tool, and you should try it. If you need more help creating a Spotify Pie chart, let us know in the comments below.