Let's have a look on 6 of the Best Android Apps for Musician that will help you to have the great experience and you can learn lots of things. So have a look on complete guide discussed below to proceed.
[dropcap]M[/dropcap]usic is a something that we all love to listen, and this is also one of the major parts of the media world without which the whole life could start to feel like less. On computer devices, there are amazingly lots of features and functions that could be accessed to play up the music or either create up the music. Any editing software for audio or the music could be easily found for the computer devices as this is not a big deal for the network devices to work on that. But if the case is to work with the music on the Android devices that are portable with small screens then there could find up fewer apps to work with the music. Among the lot's of available music category apps on the Android platform, it could be tough to choose the best apps.
Also Read: Best Android Apps To Identifying Music Playing Around You
6 of the Best Android Apps for Musicians
Keeping that in mind we have tried to make up the work of choosing the best app for your music needs much easier by placing or listing all those top class apps in this article. Just go and read out the article given below and hence find out the best apps for Android that you could use for working with the music in a more professional way direct on your Smartphone!
Owning a guitar? Then you might be knowing that it often requires being tuned after some time usage. Now human ears are not that accurate to completely grab that original song for each wire of the Guitar; the Guitar Tuner Free is the app that is meant for the purpose of tuning the guitar exceptionally well! Multiple other string instruments could also be attached to this app to tune them up.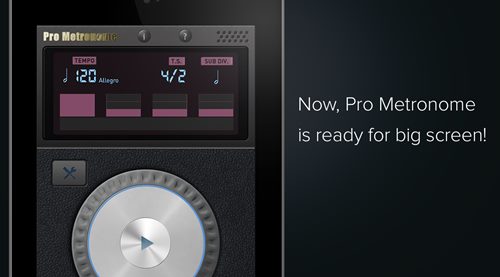 This app helps up the users to sync to the beat perfectly well, and this app is better than the mechanical metronome because there is no air resistance offered in it's working. This app have a sleek interface that could be amazingly useful for working on it!
If you are willing to create up your music just using your device and not by using up those multiple instruments that are very expensive, then this music creation app is the option for you. You could use up a variety of virtual tools and hence create up that multi variational music on your device!
Also Read: Best Android Apps to Help You Wake Up in the Morning
#4 HD Audio Recorder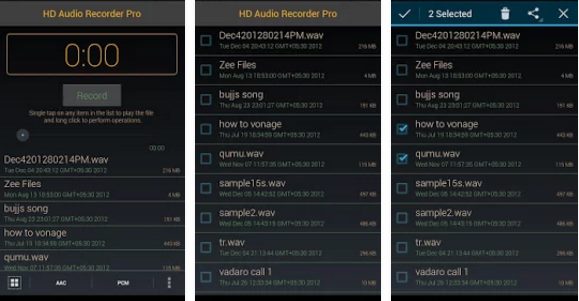 While you wish to create up some music track then during the composting you would require the portable, high-quality audio recorder that helps you record your random composers. HD Audio Recorder is the exceptionally well app that could be used to record high quality sound!
This one is the another great audio recorder app, but the sound quality it captures isn't comparable to the HD Audio Recorder although this one has numerous features to get up the rich audio recording and then work on it to ultimately grab the superb sound!
Mix, remix, scratch, loop and pitch the music tracks on your device using this amazing app and get all those handy features of a real DJ that are required to shift from one track to other. Try this DJ app, and you could easily play with the different tracks, their various aspects as well as tune up the audio by the equalizer!
These are hence all those best Android apps for your music needs which you could for multiple purposes to deal with various prospectives of the Music. There could be lots of other apps too in this category, but for our best knowledge, these all described or listed above in this article are the best of all those which you could grab for your device. Falling under your requirements, you could now choose up your preferred apps from the above-listed apps!