We are sure you might have been through a situation where your Android device started ringing at full volume during an important event. At that time, we felt the need for 'DND' Mode. DND or Do Not Disturb mode is one of the essential features that everyone needs to use.
Many users think that the DND mode puts the phone into silent mode. However, it's not 100% true; it does more than silence your phone. Unlike Silent Mode, which mutes all sounds, the Do Not Disturb mode provides users more control over silencing things.
For instance, you can quickly turn on the 'DND' mode for a particular contact or app. Not only that, but you can also schedule DND modes as well. However, not every Android smartphone has the Do Not Disturb feature built-in. So, in that case, users need to rely upon third-party DND apps.
List of Best Do Not Disturb Apps For Android
Many Do Not Disturb apps are available on the Google Play Store, allowing users to mute notifications, phone calls, etc. This article will share a list of the best DND apps for Android.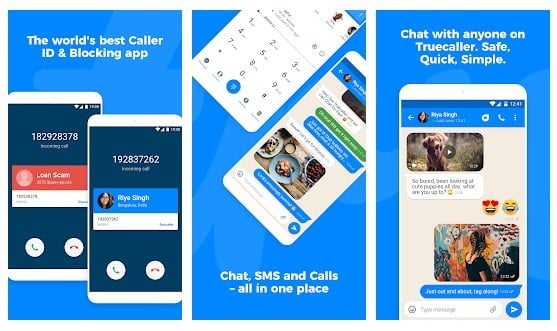 Well, TrueCaller is a very different app on the list. It isn't a regular Do not Disturb app for Android; it's a caller ID app with the feature to block spam and telemarketing calls.
Since Spam calls disturb us the most, it makes sense to use spam blocker apps such as TrueCaller. TrueCaller can detect and automatically block telemarketers and robocalls. It can even tell you about the person calling you before answering the call.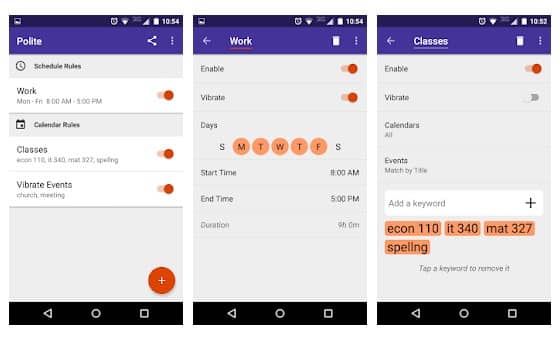 Polite is not a Do Not Disturb app, but it serves well for the purpose. Instead of putting contacts on the Whitelist and Blacklist, it blocks all sounds.
The great thing about Polite is that it allows users to choose specific times and dates to enter silent mode, and it can sync with the native calendar app to apply rules. For instance, you can also have your phone enter silent mode during calendar events.
DND with a timer isn't very popular, but it still works well in muting the app notifications. It's an Do Not Disturb app for Android that allows you to set the timer to turn off the mode automatically.
On this app, you must choose your desired time to turn off the DND Mode, then tap on Start. This will enable the DND mode on your Android and silence all notifications.
As you might have guessed from the name, Call Blocker is an Android app meant to block incoming calls. The app doesn't block spam numbers on its own. You need to create a call blocklist to block incoming calls and SMS. It also keeps a record of all rejected blocked numbers.
Other than that, Call Blocker also has a feature that blocks outgoing calls. Once blocked, the next time you want to call those numbers, you must enter a secret code you may have asked to set during the setup process.
AppBlock – Stay Focused is one of the top-rated Do Not Disturb apps on the Google Play Store. With AppBlock – Stay Focused, you can easily block apps, sites, and notifications.
Not only that, but it also allows you to create profiles with rules for groups of particular applications. Apart from that, you can also use a timer to activate profiles on a selected time window.
If you are searching for a DND app to improve your gaming experience, Gaming Mode might be your best pick. It auto-rejects all incoming calls when any selected game is launched.
Not only that, but it also blocks all notifications and silences the ringtone volume to provide your distraction-free gaming experience.
Even if your phone does have a DND mode, you will face a hard time finding the option. It's because Airplane mode is preferred over DND Mode on Android.
If your phone has a DND mode but is looking for an easy way to toggle the option to turn on/off, you need to try the Do Not Disturb Toggle. It's a simple widget app that lets you enable/disable DND Mode from the home screen.
This is not exactly a Do not disturb app, but it's a powerful spam and robocall blocker app that filters incoming calls.
Since the major source of distraction is telemarketing and robocalls, we have counted this app on this list. The app controls who can't and can't call you.
Flip DND is one of the most unique Do Not Disturb apps available on the Google Play Store. You must flip your phone screen down to silence all notifications and calls.
The app is lightweight and runs in the background without affecting the battery life. Overall, Flip DND is a great DND app for Android.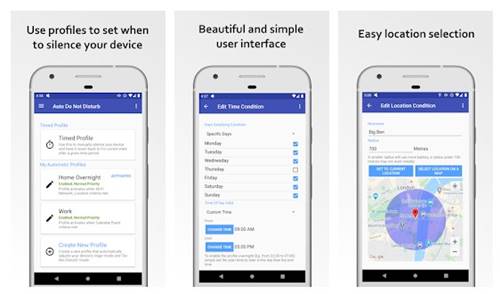 Although not very popular, Auto Do Not Disturb is still one of the reliable DND apps you can use on Android. The app lets you set up custom profiles to specify when your device should be silent or loud.
It also lets you configure the location, WiFi, Time, Bluetooth, Calendar Event, and more for profiles.
So, these are the best Do Not Disturb apps on your Android smartphone. You can easily minimize distractions using these Do Not Disturb apps on your device. Let us know in the comments if you know of any other such apps.