Since we are so busy with our everyday schedules, we usually neglect to care for our health properly. Doctors recommend that exercise, a proper diet, and watching your calorie intake are the three best ways to lose weight. However, it's challenging to manage all these at once.
Thankfully, some of the best Android apps available on the Google Play Store can help you manage your health schedule. If you want to manage your health schedules more efficiently, those health management apps can do wonders.
Also Read: 10 Best Mind-Soothing Apps For Android To Beat Insomnia
List of 10 Best Weight Loss Apps For Your Android
Below, we will share some of the best Android weight loss apps that every overweight person must use.
You need to use this app if you don't want to do heavy workouts to lose weight. Walking App is an Android app that brings fitness plans designed for weight loss. The app shows you a fitness plan which includes walking exercises & speed-up methods.
Apart from exploring the workout plan, you can use Walking App to track your walking habits, distance, running, and more. Overall, Walking App is a great weight loss app that you shouldn't miss.
HealthifyMe is slightly different from all other apps listed in the article. It's not an exercise or workout app; it's a fitness app that provides weight loss diet plans.
With HealthifyMe, you can easily create a personalized diet plan to lose weight quickly. You can track your calorie intake, track your health data with a nutrition calculator, and more.
It also has a workout section that provides workout videos for both men & women. It also has breathing practices, stretching exercises, and more.
Couch to 5K is a top-rated and useful weight loss app available on the Google Play Store. The ultimate goal of Couch to 5K is to get you run. However, it does that in steps, taking about nine weeks to complete.
Not just that, but the app also provides a few training modes like zero to 10k, five to 10k, etc. So, depending upon your fitness level, you can choose the mode and start the training.
It's a fitness app for Android, specially designed for men looking for ways to lose weight at home. Guess what? Lose Weight App for Men offers many effective fat-burning workouts to help you lose weight fast.
Lose Weight App for Men offers you 3 difficulty levels to get started. You can choose beginner, intermediate, and advanced modes to explore the exercises.
Runtastic – Run Tracker is a fantastic run tracking app for Android. With this app, you can track distance, time, speed, elevation, calories burned, and a few other stats through your smartphone.
It uses your phone's built-in GPS service to track your fitness activities and provides all stats in one place.
As we all know how useful Yoga is in improving our overall health. Yoga-Go has solutions for all your mind and body problems. The app can help you lose weight, sleep better, get six-pack abs, and boost energy.
It's a very effective weight loss app that combines customized fitness and weight loss plans that work.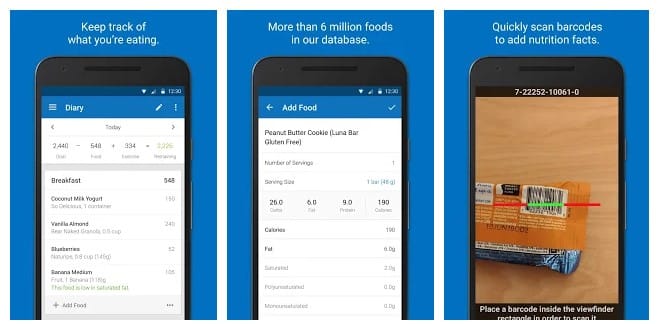 MyFitnessPal is an Android app that can help you lose weight, tone up, and get healthy. This calorie counter app helps you track your daily calorie intake.
Also, it can track other nutrients, cholesterol, vitamins, sugar, fiber, and more.
MyPlate Calorie Tracker from LiveStrong.com seems to be the most user-friendly option for losing weight quickly. This one is much similar to the MyFitnessPal app listed above. MyPlate Calorie Tracker has a comprehensive food database with over 2 million items.
You can use that database to determine which foods you eat contain the most calories. You can also keep track of your water intake, create custom goals, and track your progress with this app.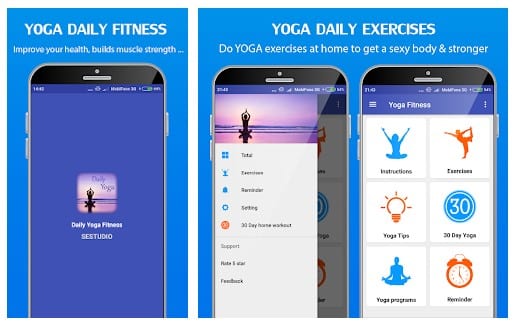 Over the past few years, Yoga is grown more and more popular. Do you know why? It's because it works! Yoga Daily Fitness is an app that's dedicated to yoga positions only.
Yoga Daily Fitness has many yoga positions for weight loss, which could help you lose weight. Not just that, but Yoga Daily Fitness also allows users to set up a Yoga Plan.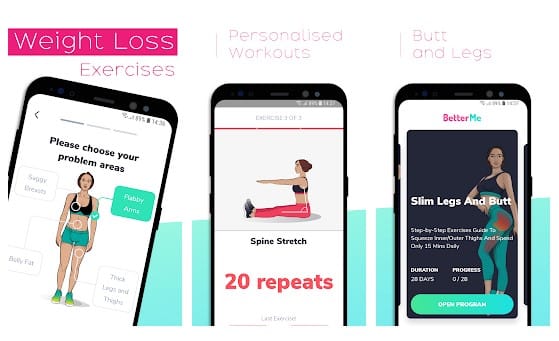 It doesn't matter whether you are a beginner or a pro; BetterMe got you covered with various exercise sets for at-home or at-gym sessions.
BetterMe is a health & fitness app that provides you with fully customized weight loss plans. Apart from the exercises, it also offers you easy-to-follow meal plans.
These are the best Android apps to lose weight. Almost all apps we have shared are available on the Google Play Store and are free to download. If you know of any other such app, drop the app's name in the comment box below.