Well, there are almost hundreds of languages on this planet, but learning one, apart from your mother tongue, could be a challenging task. To deal with such issues, Android language learning apps exist.
There are lots of language learning apps available on the Google Play Store like Duolingo, Babbel, Mango Languages, etc. But out of all those, it was the Duolingo that stands out from the crowd.
Duolingo is indeed a great app to learn a new language, but it won't take you to fluency. Also, it follows the text-based language teaching style, which is not convenient for many users. So, in this article, we have decided to share some of the best Duolingo alternatives for Android.
10 Best Duolingo Alternatives For Android in 2020
With these apps, you can easily learn new languages. So, let's check out the list of best Duolingo alternatives for Android smartphones.
Mango Languages is for those who have been searching for a lightweight and minimalistic language learning app for Android. With this app, you can learn new languages on the go. The app allows you to learn over 60 different regional languages and 17 types of different English based language.
Babbel is another best language learning app on the list, which would help you to learn new languages quickly and effectively. The great thing is that the app has bit-sized interactive lessons that take only 10-15 minutes to complete. Apart from that, the app also helps you in improving your pronunciation.
This is a unique app that depends on pictures to directly connect the meaning to. What's more interesting and useful is that every language learning session is limited to just 5 minutes. This might sound counterintuitive, but it makes the app incredibly addictive. There are a wide range of languages that you can learn from this app.
The app claims that it would train your reading, listening, speaking and writing skills in just 10 minutes a day. It doesn't have a wide range of language support, but it does support the most difficult ones like Japanese, Chinese, French, German, Korean, etc. Apart from that, LingoDeer also has detailed grammar notes that explain how the language actually works.
Well, if you are searching for an app to improve or learn Spanish, French, German, Russian language, then Lingvist might be the best pick for you. What makes the app different from Duolingo is that it lets you learn and use words that will be helpful to you practically. For that, it trains you with a vocabulary that you hear in actual conversations.
This is a lightweight and minimalistic language learning app available on the Google Play Store. The app is a little bit different compared to Duolingo as it follows a game-based learning method to teach you your desired language. Apart from that, the app also has real native speakers to help you learn fun and conversational phrases.
Mondly is one of the unique language learning apps that you would use today. The app gets you started with a basic conversation between two people where you can start memorizing core words, form sentences, learn phrases. The app also uses intelligent reporting, so you can always follow your progress.
Rosetta Stone is one of the best and most popular language-learning apps that you can use today. The app allows users to choose from over 24 languages to learn. It offers you personalized learning plans based on your motivation. However, it's a premium app, and features vary for Enterprise and Education learners.
Speaky is a platform that helps you to find your language partner. It has a language exchange community where you can engage in conversation with language learners. Apart from learning a language, you will also learn about the culture and gain new friends along the way.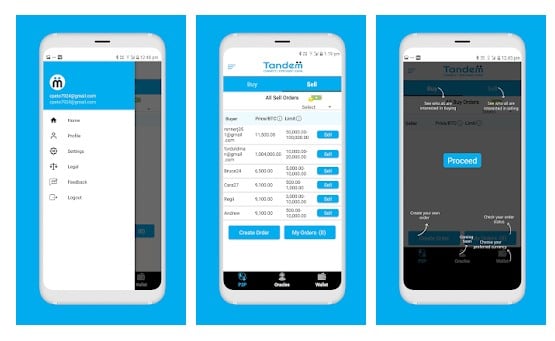 Tandem is the last Duolingo alternative on the list and probably the best one. This one is much similar to the Speaky that has been listed above. It has a massive language exchange community where you can team up with a native speaker to practice languages. Apart from that, the app also allows you to share topics with the community to spark meaningful conversations.
So, these are the ten best Duolingo alternatives in 2020 that you can use right now. If you know any other such apps, let us know in the comment box below.