About two out of three people in the world use the internet in daily life. On this world wide web, many organizations were made to look after illegal activities like hacking and terrorism, etc.
Similarly, some spy organizations are established to track casual internet users. Such spy agencies can easily track your device along with your internet activities. To avoid such tracking, one needs to implement a few security steps. In this post, we will tell you why there is a need to Browse securely on the web and the methods to surf anonymously on it.
Surf Web Anonymously (Private Browsing)
So, in this article, we will tell you some of the best methods to browse securely on the internet. These methods allow you to surf the web anonymously without worrying about web spies quickly.
1) Using Web Proxy Sites
Web proxies are the best and easy way to browse secretly on the internet. These proxy sites give an alternative address of the site you want to browse anonymously on the Internet. Some web proxy sites like Proxify, Anonymous, or Hide My Ass exist. By using these sites, you can easily have secure access to the internet. But these proxies have some drawbacks, as the browsing speed can be slow.
It is an anonymous proxy service that allows anyone to surf the Web privately and securely. Through Proxify, you can use websites, but they cannot uniquely identify or track you. Proxify hides your IP address, and our encrypted connection prevents network traffic monitoring. Once using Proxify, you can surf normally and forget it is there, protecting you.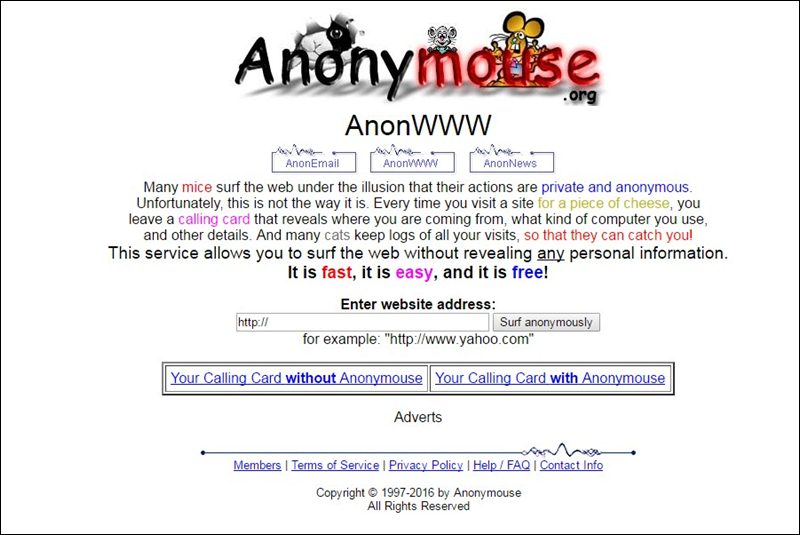 This service allows you to surf the web without revealing any personal information. It is fast, easy, and accessible. To start surfing, you must enter the website name and hit the "Surf Anonymously" button.
You can safeguard your personal information and location (IP address) online. This is one of the famous web proxy sites that help you to bypass online restrictions to access foreign websites. You can evade hackers and enjoy complete security, even on public wifi connections.
2) Custom Anonymous Proxy Servers
Sometimes if proxy sites are not working, you can use a standard proxy server to browse anonymously on the Internet and have secure access. You have to select some manual brokers from the internet and set them as the default proxy in your browser to browse. You must change the representative in your default browser settings to set up a manual proxy server.
Google Chrome Settings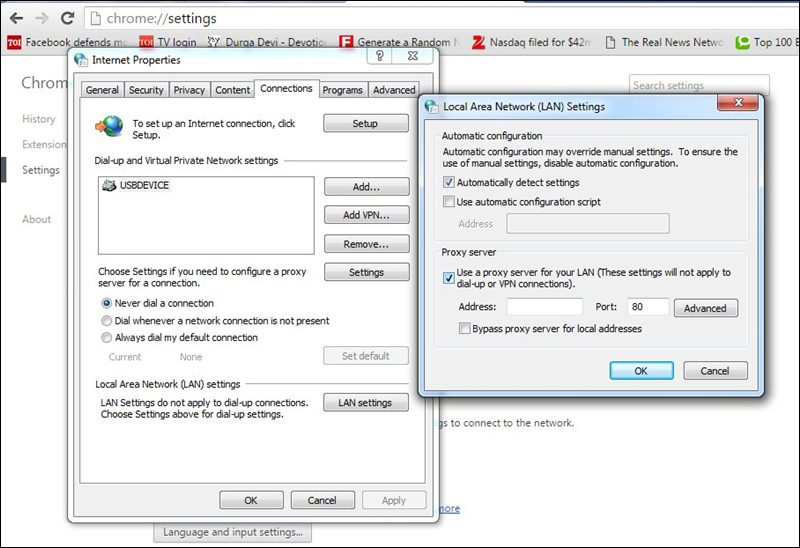 1. Go to Settings > Show Advanced Settings
2. Now you need to find "Network" and then click on "Change Proxy Settings"
3. Now you need to click on "Lan Settings" and then enable the option Proxy Server
Here you need to enter the proxy IP Address and port. You can quickly search any proxy and port by visiting Proxynova and selecting high-speed brokers.
3) Using Google Chrome Extention
Having a VPN while browsing through Google Chrome is a must if you are looking to browse anonymously over the internet because these provide security and privacy to your browsing. Moreover, it can open the sites that are restricted to the wifi or LAN network on which your computer is being connected.
This is one of the best extensions and is popular among many users. This extension provides lots of servers to select, and you can quickly switch to any listed country to access blocked sites. So, it's one of the best browser-based VPN apps you can use today.
If you are searching for an easy-to-use and fast VPN extension for your Chrome browser, then Browsec might be the best pick for you. The extension provides four free servers that you can use to unblock geo-restricted websites.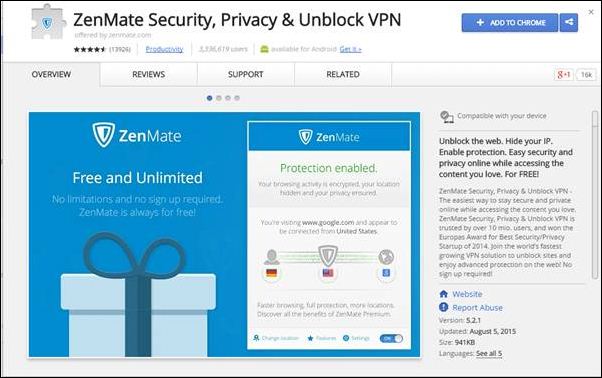 This is another best VPN for your Google Chrome that will allow you to access the blocked websites in your school or college wifi. ZenMate Security, Privacy & Unblock VPN is the easiest way to stay secure and private online while accessing the content you love. ZenMate Security, Privacy & Unblock VPN is trusted by over 10 million users
You can read our post if you want to know more extensions that help you browse anonymously over the internet: 10 Best VPN For Google Chrome To Access Blocked Sites
4) Using VPN For Windows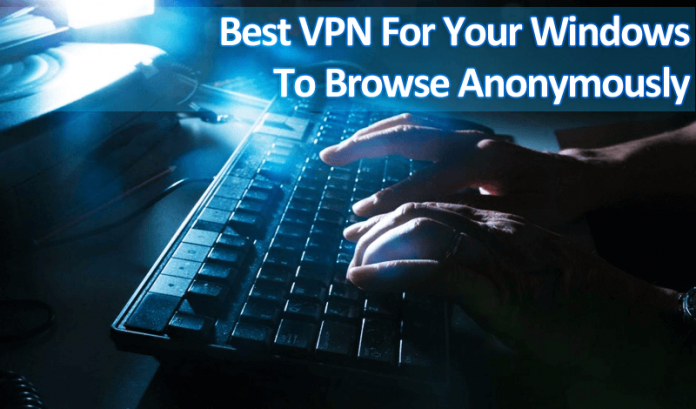 We have listed some of the best free VPN services for your Windows computer that will secure you a lot, and you can even use this to access blocked websites and download country-specified files. Go through our post – Best VPN For Your Windows To Browse Anonymously, to learn the VPN
This VPN app protects your identity, data, and network with highly secure military-grade encryption. PureVPN replaces your real IP with one of the abundant IPs, allowing you to use the internet freely while remaining completely invisible.

Well, IP Vanish is one of the popular VPN services on the web. This is known for delivering the fastest speed. With a premium plan, you can access over 40,000 shared IPs, and 850+ VPN servers in more than 60 countries.

The network of ExpressVPN is SSL secured with 256-bit encryption. This VPN is perfect for those who want to ensure their computer, tablet, smartphone, or router in just one click. The best thing is that this VPN runs seamlessly in the background, allowing users to use the internet without interruptions.
5) Surf Web Anonymously on Android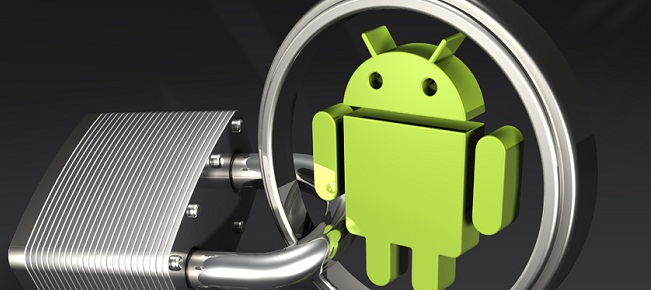 Unlike computers, there are VPNs for Android devices too. This helps you to access blocked websites and download country-specified files on your Android. Go through our post – Best VPN For Your Android Smartphone To Browse Anonymously to know the best VPN apps for your Android.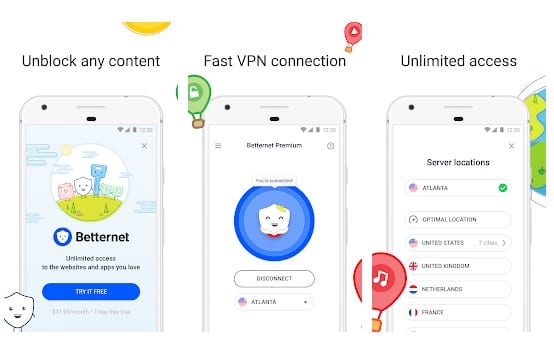 Well, Betternet VPN is free. You don't need to register yourself to use this VPN. You can't see any ads, logs, or limits using this VPN. They protect your privacy and identity. Unlimited Free VPN allows you to unblock websites on ISP and wifi connections.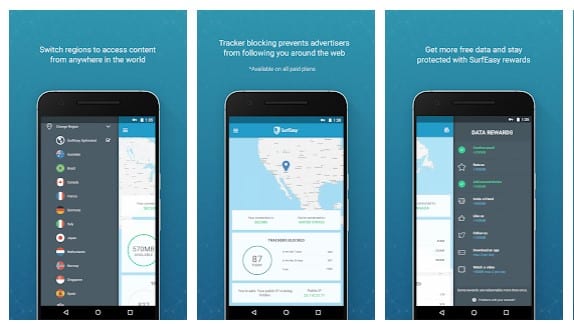 The VPN Service for Android provides free 500MB of data protection per month. Surfeasy is one of my favorite VPNs for Android. With SurfEasy, you can Mask your IP address, location, and identity.
Well, the FinchVPN android app is different from other VPNs. With this VPN, you can Get Free Unlimited Internet on Data Connection. FinchVPN also supports Open VPN, which means you can download Open VPN configs and run those configs on the Open VPN android app.
6) Surf Web Anonymously on iPhone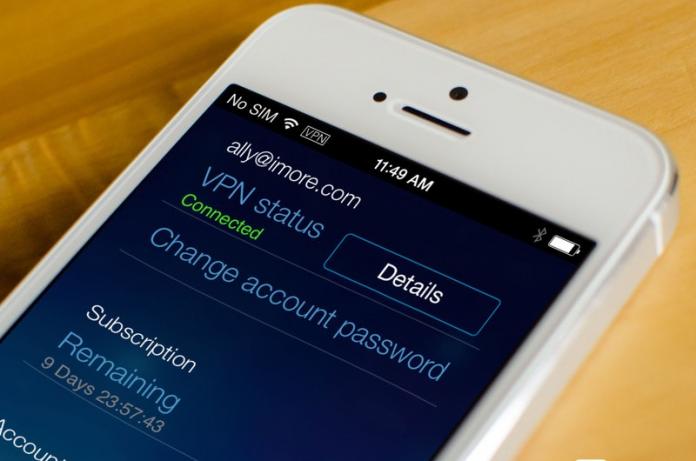 If you are using an iPhone and need to know about the best VPN apps available, go through our article – VPN For iPhone To Browse Anonymously. Here we have listed the 5 Best VPN apps for your iPhone to browse anonymously.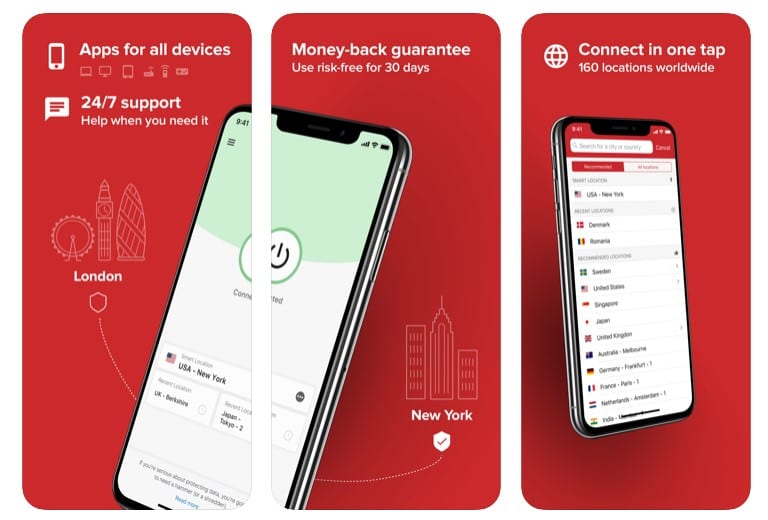 Express VPN is one of the best VPN services available for almost all major platforms, including Windows, MAC, and iOS. If we talk about the iOS platform, Express VPN provides a highly secure iOS VPN and is well known for providing privacy to its users.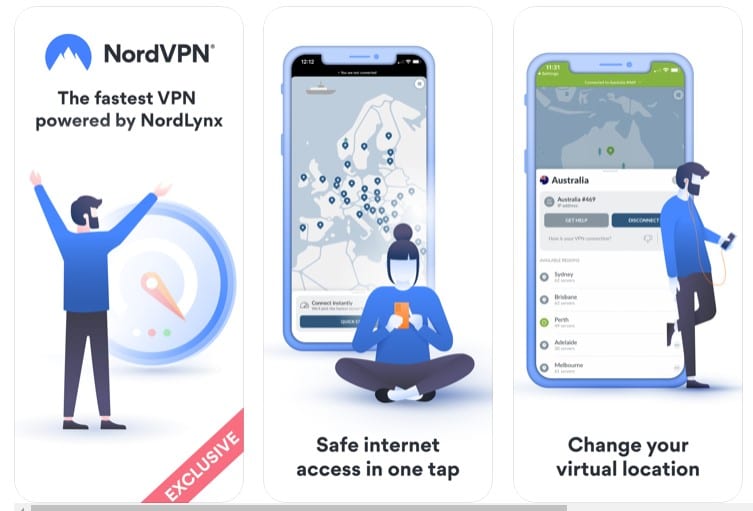 If you are looking for a trustable VPN, you should go with Nord Vpn. Nord VPN provides vigorously implemented encryption. It also has a zero logs policy, and subscribers can use Nord VPN on three devices simultaneously. NordVPN is very easy to use and is well designed.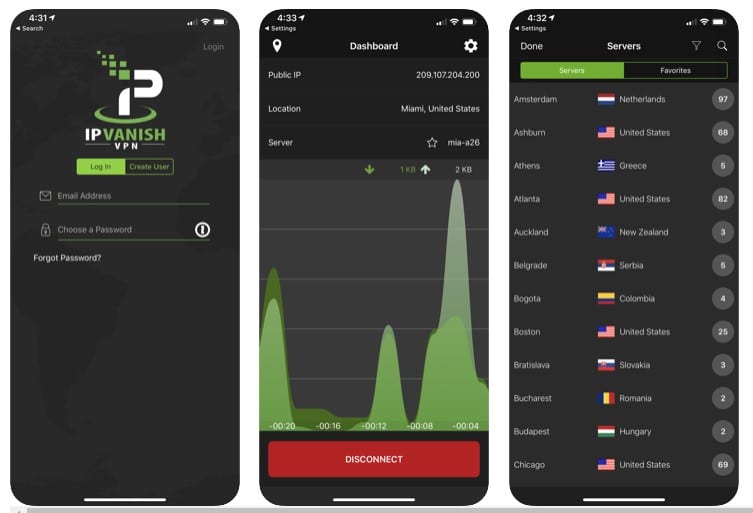 If you are looking for an ultra-fast VPN provider, you should go with IPVanish. IPVanish has servers in over 50 countries and provides a zero-log policy. The software features a neat interface which makes it easy to use.
7) Using Tor On Computer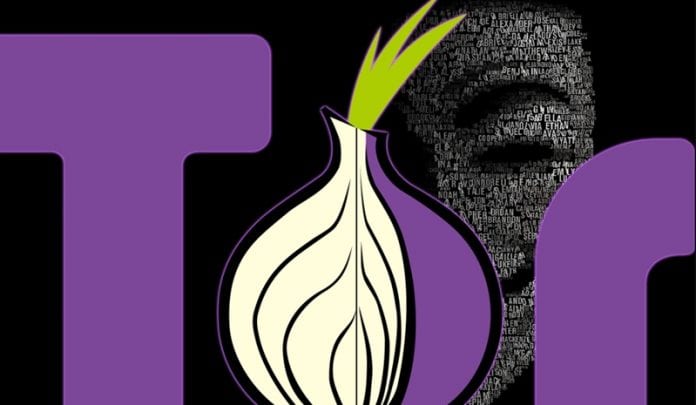 Tor is a network that is run by volunteers worldwide. Every volunteer runs a relay, a computer that runs software that allows users to connect to the web via Tor Network.
The Tor browser used to connect with several relays, which completely wiped its trmadeand makes it challenging to figure out where and who you are. Tor is very effective and helps you to stay anonymous online.
We have published several articles on accessing the dark web while staying Anonymous With Tor. It would if you visit our article How To Access The Dark Web Using Tor.
8) Using Tor On Android & iPhone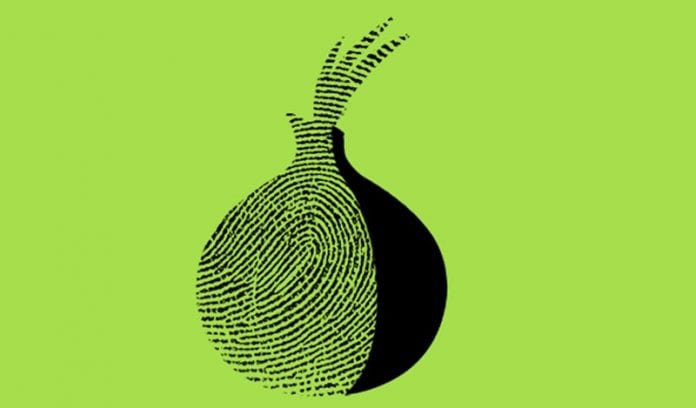 As we have already told, the ability of the TOR network. The good news is you can also access the Tor network on Android and iOS. We have published an article on How To Install Tor On Your Android & iOS smartphones.
The article covers a complete guide to what you need to do if you want to access the Tor network on your Android and iOS smartphones. I hope this article helped you! Could you share it with your friends also?