Let's admit, sometimes, our daily life can be tedious, depressing, or can be restrictive. Take an example of a recent global threat – COVID 19. The entire world is under complete lockdown, and people were recommended to stay at home and maintain social distancing.
So, basically, we are under the self-quarantine stage, and the virus is spreading like a fire. It's heavily affecting the day to day life of commoners. Amidst the lockdown, users are finding ways to beat the boredom.
To beat boredom, some prefers to watch Netflix, play games, whereas some prefer to watch cartoon or anime videos. For cartoon lovers, KissCartoon used to be the best website to stream anime and cartoon videos. The great thing about KissCartoon is that it offered videos for free.
10 Best KissCartoon Alternatives To Watch Cartoons Online
However, it was found hosting copyrighted content, which resulted in its ultimate demise. The site is no longer accessible, and users are searching for its alternatives. So, if you are also searching for the same, then you are reading the right article. Here we have shared some of the best KissCartoon alternatives to stream cartoon and anime videos.
1. KissAnime
It's one of the best sites like KissCartoon where you can watch anime content for free. You don't need to create an account or subscribe to a plan to watch videos. Every video were uploaded in HD and FHD format. The site offers free content, but it's ad-supported.
2. 9Anime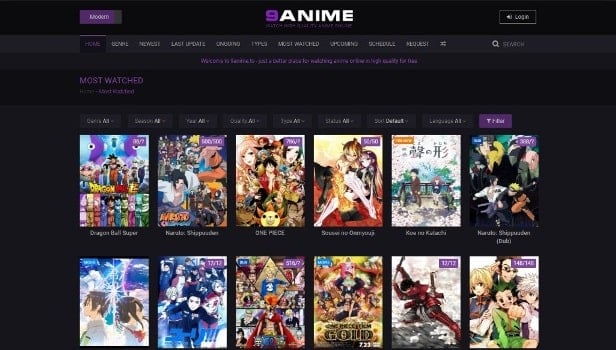 If you are searching for a website to watch endless hours of cartoon content, then 9Anime might be the best pick for you. The site has a clean interface, and it has a vast collection of Anime videos, mangas, novels, and much more. However, you need to use an ad blocker to access this site without any disruption.
3. Anime Center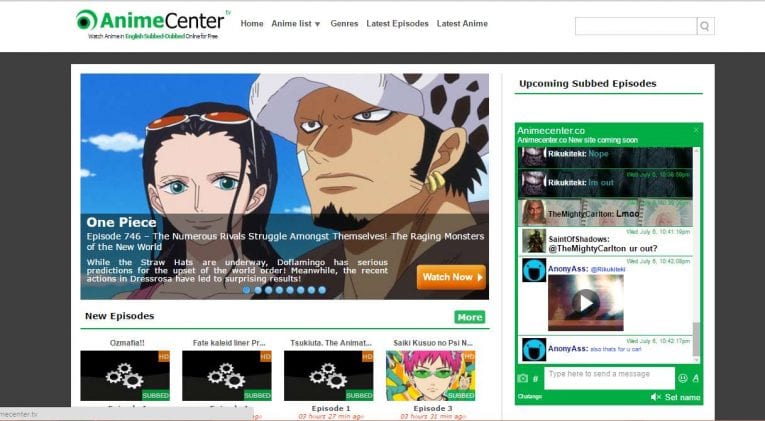 For anime lovers, the site has lots of viral anime series. When it comes to the content, the site has a unique collection to offer. It has lots of popular cartoon content like Fairy Tail, Naruto Shippuden, One Piec, etc. The site also offers lots of old 90s content.
4. Cartoon Movies HQ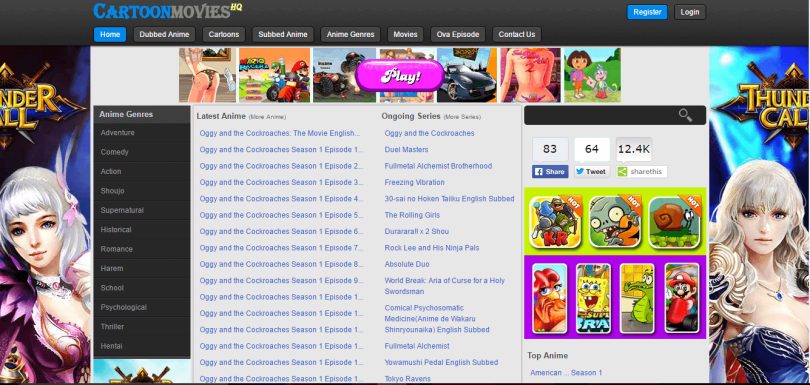 As the name of the site says, Cartoon Movies HQ is a site that offers only cartoon content in high quality. On this site, you will find lots of popular cartoon series like Batman, BEN 10, the Family guy, and lots more. Apart from that, the site also has a few anime games which you can play for free.
5. Disney Junior
If you are a Disney fan like me, then you will love this site for sure. On this site, you will find lots of Disney videos, shows, cartoons, music videos, and music. The user interface of the site is impressive, and it's not bloated with ads. So, Disney Junior is another best KissCartoon alternatives in 2020 that you can visit today.
6. Cartoons On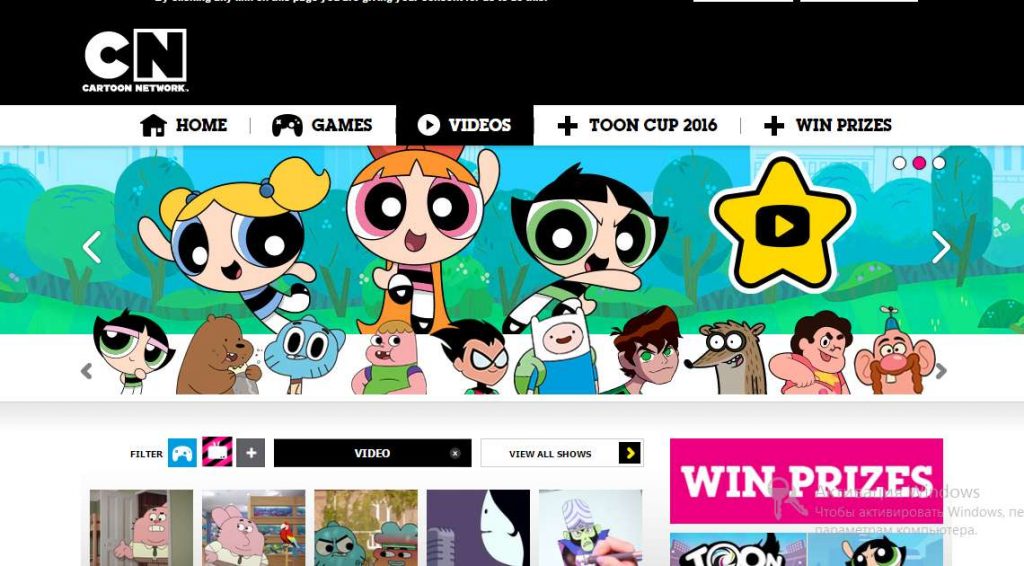 If you are not satisfied with the above cartoon websites, then you need to give Cartoons On a try. It's a site that has everything to impress cartoon and anime lovers. When it comes to the content, the site has a massive library of high-quality cartoon videos. Not only that, but it also has a separate category for popular cartoon characters.
7. WatchSeries
Well, WatchSeries is not a cartoon streaming website, but it does have lots of cartoon content. On this site, you will find lots of popular titles like Black Mirror, Game of Thrones, etc. When it comes to the Cartoon and anime, the site has a separate section for cartoon and anime content.
8. 123movies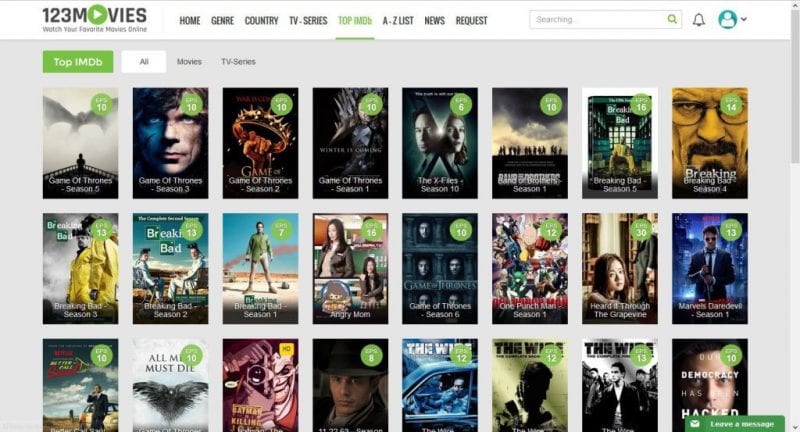 123movies is pretty much similar to the WatchSeries website that had been listed above. Unlike all others, 123movies doesn't specialize in any particular genre. Instead, the site has everything like The Walking Dead, The Godfather, etc. When it comes to the cartoon content, it has a separate section for 'Animation' under which you will find lots of new and popular cartoon movies and series.
9. Anime Toon
It's another best KissCartoon alternative on the list from where you can watch hundreds of anime videos. What's more important is that the site also has lots of dubbed anime too. The site also offers lots of unique sorting options to discover new and trending anime videos based on genres like comedy, adventure, crime, action, etc.
10. GO GO Anime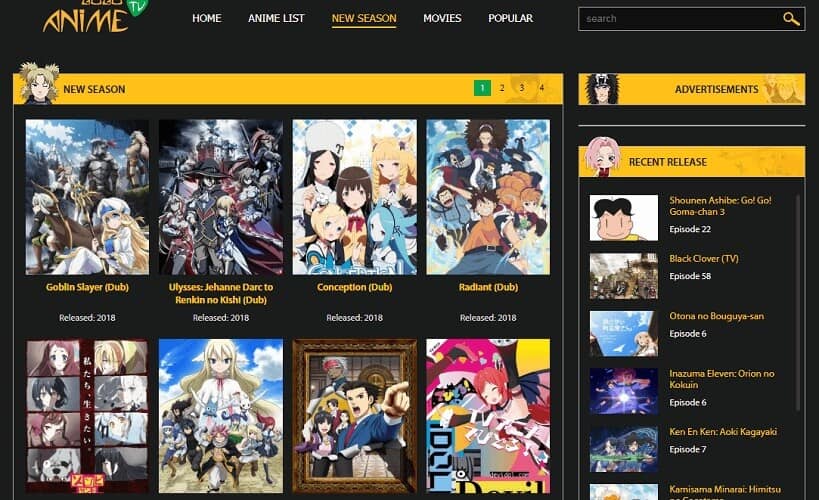 GO GO Anime is for those who have been searching for a website to watch free cartoons and anime videos with subtitles. When it comes to the anime content, GO GO Anime has the best collection. The site also has an app for Android, but it was removed due to security reasons. You can watch videos without creating an account.
So, these are the ten best KissCartoon alternatives in 2020 to watch cartoons online. I hope this article helped you! Share it with your friends also.