Over the past few years, the technology around us has changed a lot. These days, smartphones have as many as four cameras. With such high-end camera specifications, we can't resist our urge to capture pictures. Well, smartphones also serve as the best tool to share captured images quickly via social media apps.
However, often at the time of sharing, we find that the image is too large to be shared. Not just size, but we also deal with problems related to image size like different aspect ratios, different file formats, etc.
So, to deal with such issues, we need to use photo resizer apps. With photo resizer apps, you can easily set a different aspect ratio, or you can crop out the unnecessary parts of a photo.
List of 10 Best Photo Resizer Apps For Android
So, in this article, we have decided to share a few best Android apps that would help you to resize any image.
With these apps, you can easily resize and reduce the size of the images without compromising on quality.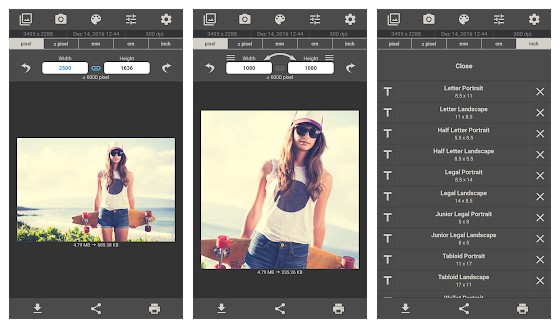 It's one of the best Android app available out there that can be used to resize an image to whatever size you would like. The key thing is that it lets you specify the output format using one of the following four units of measurement – Pixels, Millimeters, Centimeter, Inches, etc.
As the name of the app says, Photo & Picture Resizer is another best Android app that could help you to resize, reduce your picture size. The application is pretty fast and easy to use. It's a free app that supports batch resize as well. Apart from that, it doesn't alter the original pictures.
If you are searching for an Android app to reduce your picture size or resolution quickly, then Photo Compress & Resize might be the best pick for you. With Photo Compress & Resize, you can easily optimize your images with a perfect balance in quality and file size. Apart from that, it uses smart lossy compression techniques to reduce the file size.
Well, if you are searching for a multi-purpose image tool for your Android device, then PicTools might be the best pick for you. It lets you resize, crop, convert and compress the images. What's more interesting is that it got the ability to convert images to PDF format. Not only that, but it also has offline support, Exif support, and batch file processing.
Image Crop is for those who have been searching for an easy to use Android app for cropping photos and videos. It lets you rotate, resize, flip, and crop pictures. The app also provides users a few photo editing features like text effects, background removal, color adjustment, etc. So, Image Crop is another best Android app to resize photos.
Well, it's a fast and easy-to-use image optimizer tool that gives your digital images a perfect size to suit a wide range of applications. With Photo Resizer, you can either resize your photos or can compress them. It also offers a few other useful features like batch conversion; batch resizes options, etc.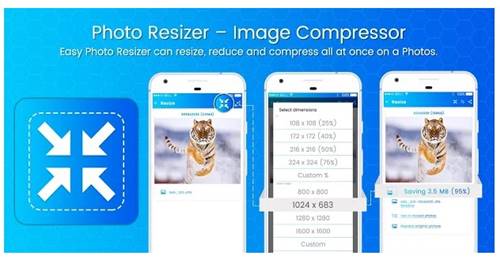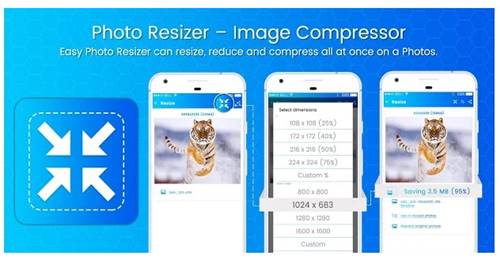 Photo Resizer – Image Compressor is one of the best image editing tools you can use on Android. Although the app is meant for cropping images, it has some other advanced features also. For instance, you can set compression quality before compressing images, you can choose your own width and height to resize photos, etc.
Although not popular, TinyPhoto is still one of the best Android apps to resize photos. The great thing about TinyPhoto is that it offers features like batch conversion, photo resize, and photo cropping. You can also use the app to convert your images. It supports JPEG to PNG or PNG to JPEG conversion. So, TinyPhoto is another best photo resizer app for Android in 2020.
With this app, you can either resize or crop images. It's a fairly simple app that is known for its lossless image compression features. You can manually set the height and width, compression level, etc. before compressing the image file.
Although it's made for cropping images, it can be used for other purposes as well. For instance, you can use Image Crop to flip an image, rotate an image, resize images, etc. The good thing about Image Crop is that it also supports video cropping & resizing. That means you can also crop videos with a different aspect ratio as well.eed
So, these are the ten best Android photo resizer apps that you can use today. I hope this article helped you! Share it with your friends also.