Keyloggers are the unique and the most commonly used methods by hackers to steal credentials or data. The only need is to have access to the device for the keylogger installation.
Once installed, it will run in the background and detect everything you type on your physical or virtual keyboard. Keyloggers were of different types; some required physical installation, whereas others were software-based.
So, if you feel that your PC has an active keylogger, you should first detect and remove it. Although there's no sure shot way to prevent keyloggers, you can still take some security measures to safeguard your system.
Also read: 10 Best Ways To Avoid Becoming A Victim Of Keyloggers
How to Remove Hidden Keyloggers from your PC
This article will share the few best methods to detect and remove keyloggers from PC. These methods will help you get rid of a Keylogger. Let's check out.
1. Check the Task Manager
If you doubt someone installed a software keylogger on your Windows device, you need to look closely at the Task Manager. Task Manager is a Windows program that shows you all applications and processes running in the Background.
You need to press the CTRL+SHIFT+ESC button to open the Task Manager on your Windows computer. On the Task Manager, you will find all apps & processes running in the background.
If you find any unknown or suspicious programs consuming the resources, search for them online. If the program is malicious or linked with a keylogger, you must right-click on it and select the End task button.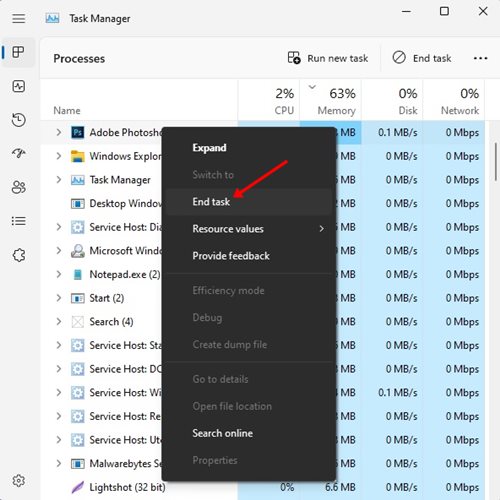 Keyloggers were usually set to run automatically at the Startup. Hence, you need to review the programs in the Startup tab. If you find any suspicious app, right-click on it and select Disabled.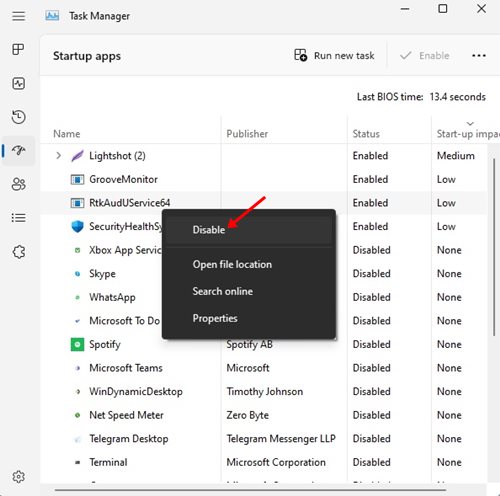 After closing the program on the task manager, you need to find the installation folder and manually uninstall the software from your system. If you cannot uninstall the keylogger or malicious program, you can use third-party software uninstallers for Windows.
2. Using Control Panel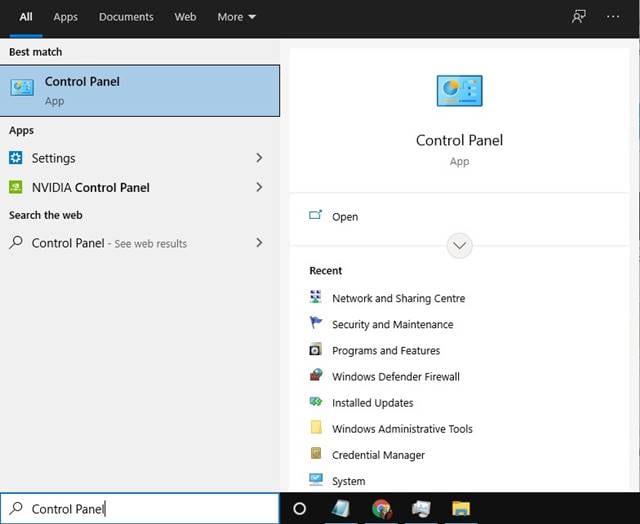 The first thing you can do to get rid of the keylogger is by overviewing the control panel. Control Panel is a feature that lists all installed programs in one place.
You need to head to the Control Panel and look for suspicious programs. If you find any suspicious program, you need to uninstall it immediately.
3. Using SpyHunter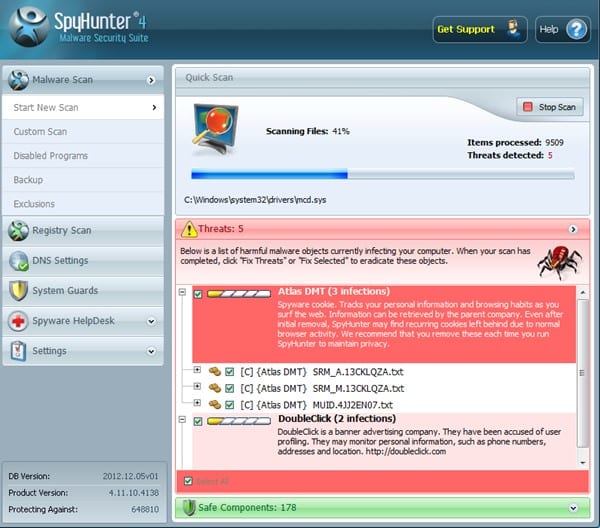 Well, Spyhunter is a malware security suite designed to remove hidden threats from your computer. It not only scans and removes Malware from your system but also removes hidden keyloggers.
Spyhunter is free to download & use, but it can be hard to uninstall. You might need a third-party software uninstaller to remove Spyhunter entirely from your system.
4. Clean Windows Registry
It's worth noting that certain forms of invisible keyloggers play with the Windows registry files. Keyloggers usually create new registry entries or modify the existing ones.
So, even if you have removed the keylogger from your computer, you must clean the Windows Registry. If you already have a backup of your Windows Registry file, you can import it. However, if you don't have any backup, you must try CCleaner. Here's how you can use CCleaner to clean Windows Registry.
1. First, visit this link to download and install CCleaner on your Windows computer. Make sure to download the latest version of CCleaner.
2. Once installed, you will see an interface like the one below. Here you need to click on the 'Registry' button.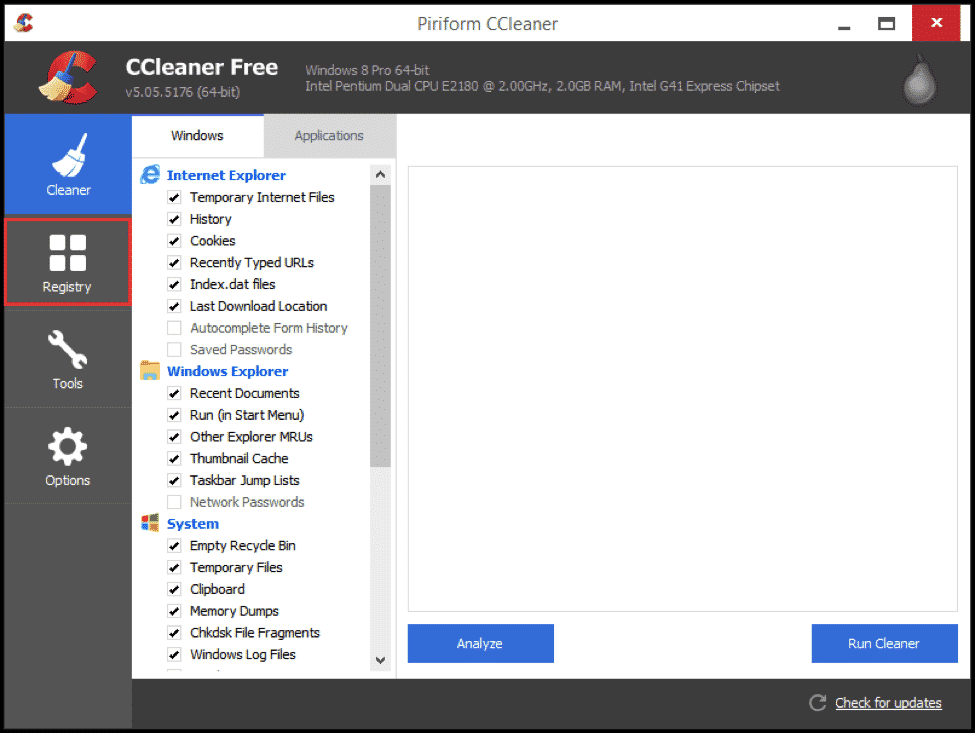 3. Next, it will scan and list out all registry issues. Then, you need to click on 'Fix Selected Issues' to fix the common registry-related problems.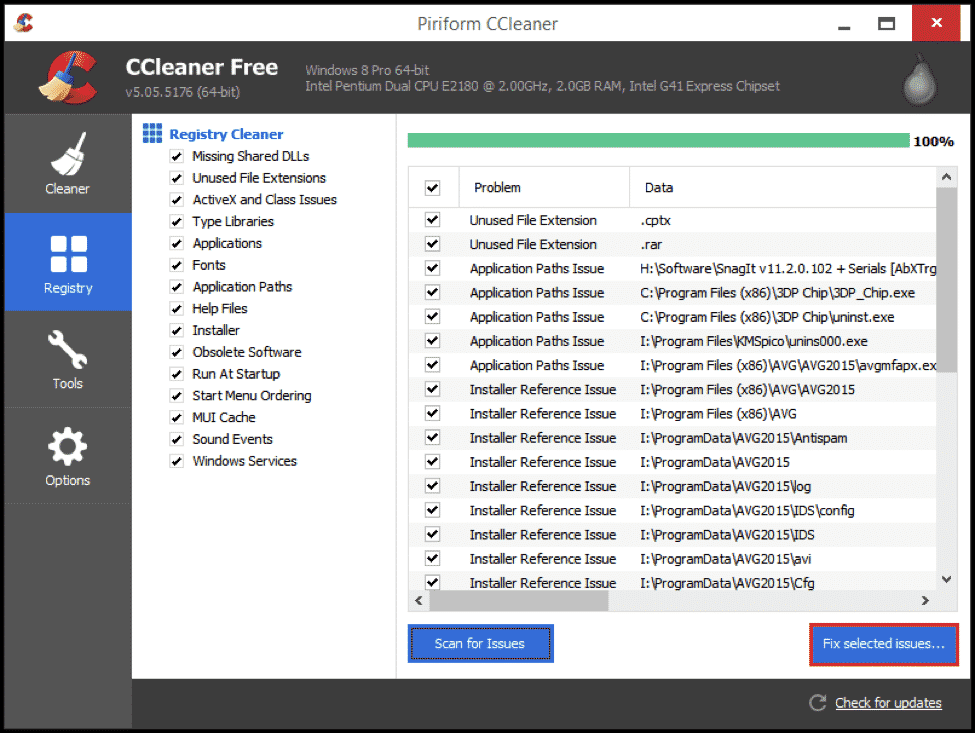 4. You will be prompted to create backup changes to the registry. Tap on 'Yes' to continue.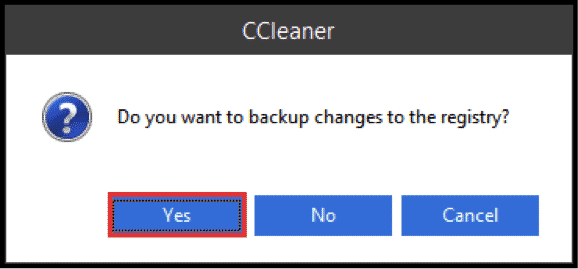 That's it; you are done! This is how you can use CCleaner to fix registry problems after removing the keylogger.
5. Use Malwarebytes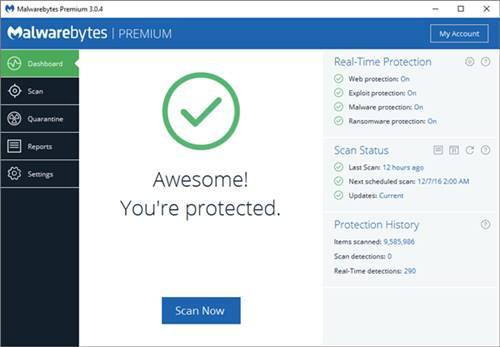 Well, Malwarebytes is a leading malware scanner available for PC platforms. Compared to other security solutions for PC, Malwarebytes is more effective in detecting the latest and unknown threats.
If we talk about Keylogger detection, Malware uses heuristics, signature recognition, and identification of typical keylogger behavior to find hidden keyloggers.
So, these are the best methods to remove hidden keyloggers from PC. I hope this article helped you! Please share it with your friends also. If you have any doubts about this, let us know in the comment box below.