If you have been using an Android smartphone for a while, you might know it's not as secure as other operating systems. Since millions of users now use Android, the virus and spyware attacks are relatively high on the platform.
Until now, we have shared a lot of articles on Android security, like the best antivirus apps, best anti-theft apps, etc. Today, we will talk about the best spyware detection for Android apps.
Spywares were meant to spy on you. It sends your browsing activities, saved passwords, files, etc., to the creator. So, if you believe that your phone has spyware, you can use these anti-spyware apps to remove pesky malware.
List of Best Free Spyware Detection Apps For Android
This article will share a list of the best Android spyware detection apps you can use today. Millions of users trust these security apps, and you can use them without worry.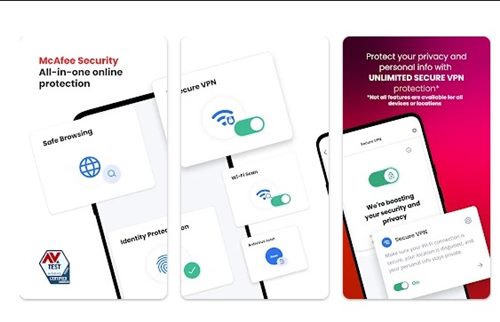 McAfee Security is a security suite that offers security protection to your Android device. It also brings a free unlimited VPN, apart from the regular security features.
While McAfee Security doesn't have any feature named 'Spyware Detection' or 'Spyware Protection,' it prevents spyware from entering your device. Apart from these, McAfee Security also finds and removes privacy threats.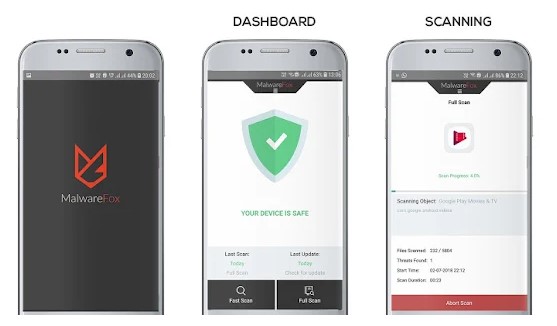 MalwareFox Anti-Malware may not be a top-rated Android security app, but it does protect your device from adware, spyware, trojan, backdoor, keyloggers, and many other threats.
Once installed, MalwareFox Anti-Malware actively runs in the background and protect your device from malware, spyware, virus, and phishing attacks. It can also detect and eliminate spyware from your device.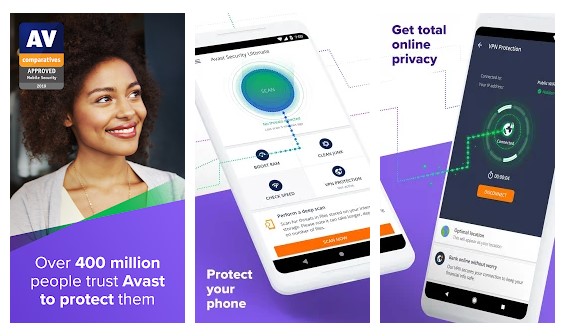 Avast Antivirus is one of the top-rated free Antivirus apps available for Android. The antivirus app for Android scans for viruses and other kinds of malware, including Trojans and Spyware.
Apart from that, it also has a Web Shield feature which blocks malware-infected and spyware links. So, Avast Antivirus is another best anti-spyware apps you can use today.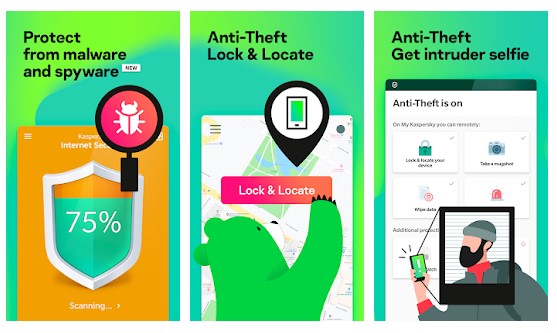 Kaspersky Mobile Antivirus is an all-in-one security solution for your Android smartphone. It scans on-demand and in real-time for viruses, spyware, ransomware, and trojans.
It has many other advanced features like Find my phone, Anti-theft, App Lock, Anti-Phishing, Web filter, etc. Regarding spyware, the app's free version works well in detecting and removing spyware.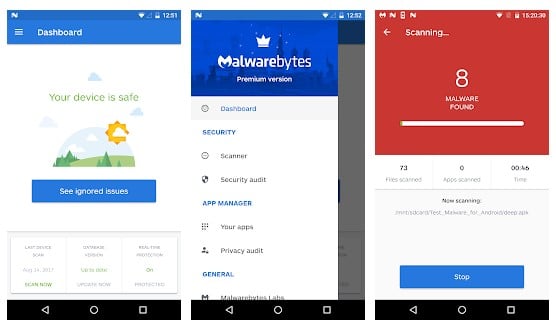 Malwarebytes Security is one of the most trusted and reputable names in the security world. The great thing about Malwarebytes Security is that it provides robust protection against adware, malware, and spyware.
The database of Malwarebytes Security is frequently updated. That means it can detect most new and advanced spyware and malware.
If you are searching for a full-fledged free security suite for Android, you need to give AVG AntiVirus a try. With AVG AntiVirus, you can easily remove viruses, malware, and spyware from your device.
Apart from that, AVG AntiVirus also offers a few other useful features like App Lock, Photo Vault, WiFi scanner, etc.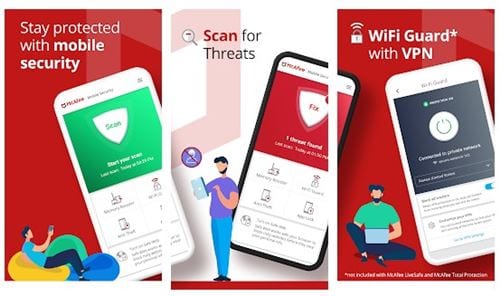 Over 50 Million users now rely on Mobile Security From McAfee to safeguard their mobile devices from malware and virus. It's an ultimate security tool for Android that offers smart security, privacy protection, antivirus tools & spyware protection features.
Mobile Security From McAfee also offers WiFi protection that keeps your identity, personal data, & IP Address hidden as you connect to public WiFi.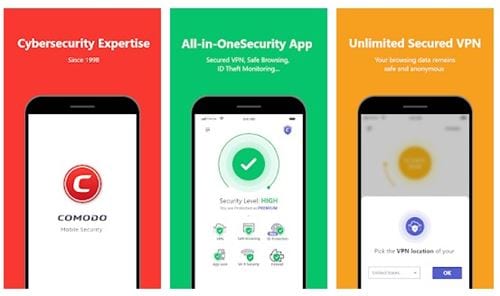 Comodo Mobile Security is not as popular as the others in the article; it still does its job. The mobile security app protects against malware types like trojans, ransomware, cryptoware, spyware, and adware.
You can also automatically set Comodo Mobile Security to scan your device regularly.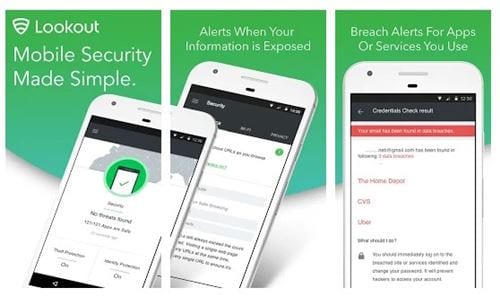 If you are searching for a free mobile security app that offers all premium security features  you need to try Lookout Mobile Security
It actively monitors your device and notifies you whenever a virus or malware tries to enter your system. It also got the ability to detect apps that looks suspicious and pose to be spyware.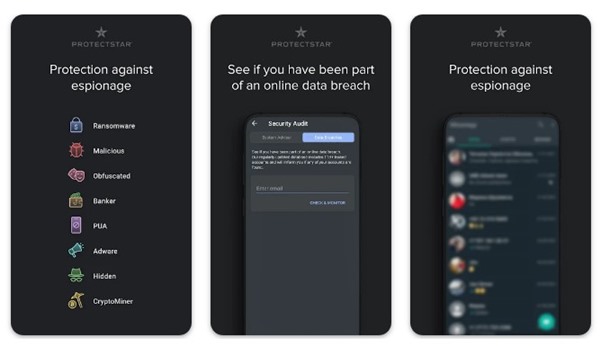 Anti-Spy Detector – Spyware is a spyware detector app that protects against hacking attempts, viruses, spyware, etc.
The app effectively scans your device to find potential spy apps and hidden spyware processes.
The app is top-rated on the Google Play Store and can even detect if some apps silently use your camera.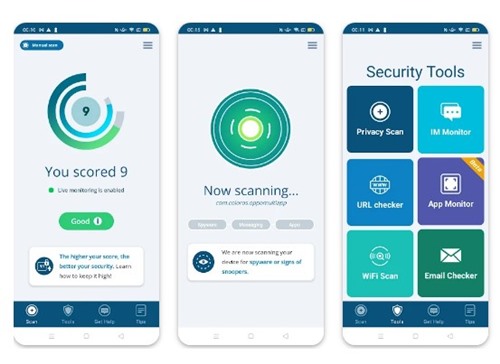 With over 5 Million downloads, Spyware & Malware Detector is easily one of the best spyware detectors for Android on the Google Play Store.
The app is straightforward to use and is free. With just a tap of a button, it can scan your mobile phone for spyware and malware.
It's worth noting that the app doesn't work with viruses. Hence, you may still have to use an Antivirus program along with it.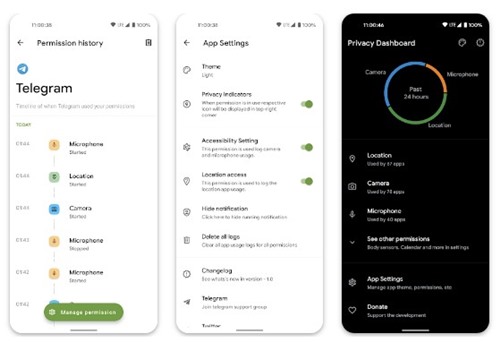 Privacy Dashboard is not a spyware scanner, but it's still a very relevant app. Since most of the spyware was designed to track you through camera and access your microphone, Privacy Dashboard is an app that can help you find those app.
It's an app replicating the Privacy Manager seen on the latest versions of Android. In addition, it brings privacy indicators that tell you which apps are using your Microphone and Camera as you actively use them.
So, these are the best spyware detection apps for Android. You can use these free Android apps to detect and remove hidden spyware. If you know of any other such apps, let us know in the comment box below.