Apple is allegedly to launch its AR Glasses in late 2024 with its second-generation mixed reality headset. Many rumors already came up for AR Glasses, but these details also connect with earlier leaks.
Recently, Apple has launched its two new M2 chip-powered MacBooks: 13 MacBook Air & 14 Macbook Pro for this year at WWDC 2022.
Apple is Working on AR Glasses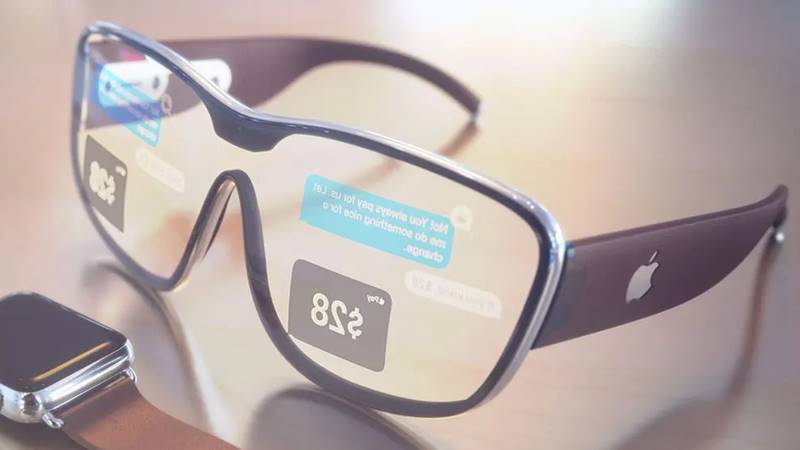 As 9to5Mac reports with decoded notes from Haitong Intl Tech Research analyst Jeff Pu, Apple might introduce its long-rumored AR Glasses after two years, which means in the second half of 2024.
Jeff also noted that Luxshare is one of Apple's leading suppliers for upcoming devices, which will supply products such as the Apple Watch Series 8, iPhone 14, and Apple's AR/VR headset.
Besides, Rumors are also roaming about some codes caught in the iOS 16 Developers Beta related to these AR capabilities.
Let me tell you, the mixed reality headset and AR Glasses are different. The mixed reality headset can process high graphics AR and VR content.
Many people expected Apple to announce its new technology's mixed reality headset at the WWDC event, but it didn't mention it, and now it is expected to launch in 2023.
Jeff stated that we might also see the next Generation of AR/VR headsets with the launch of Apple's AR Glasses. In 2019, Analyst Ming-Chi Kuo was the first to rumor about "Apple Glasses".
Recently, In some Trademark applications, a new Operating System was spotted from Apple named "realityOS," which would run AR/VR headsets and these AR Glasses.
Apple already has a tight launch schedule for this year while it has already launched MacBooks, iPhone SE 3rd Generation, and discontinued its iPods.
And later this year, Apple will launch iPhone 14 and Apple Watch Series 8 models in the fall.
Besides, Google & Qualcomm has also teased their AR Glasses, which will launch later this year.