Today we are going to share an awesome article on gaming. This post is compiled of best Android Car racing Games which you can play on your Android smartphone. The Games are selected according to their user's rating and popularity.
I'm continuing to share Best Free Car Racing Games. We entirely are game fanatics and are insane about playing the Car Racing Games. Nowadays there are numerous Car Racing games available on play store, yet many of them are not so fashionable as their names. So I've assembled a list of the best car racing android games by having the overview on many factors like user ratings, comments and some of my own experience.
If you are the genuine game player then you will undoubtedly like this. Many of games considered in this article are having powerful graphic quality and user-friendly interface. There is also highly enjoyable 3D effects in these games.
Also Read: 12 Best Graphics HD Game For Android That You Must Play Once
25+ Best Android Car Racing Games That You Should Try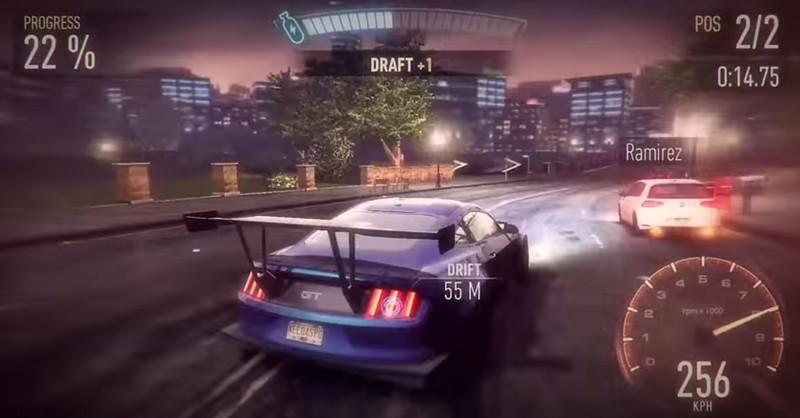 Need For Speed No Limits is one of the rising stars in Google play store and the main reason behind it is because of it high-quality detailed graphics. Guess what? this game is just made for car lovers. You will get many choices while selecting your favorite care and the gameplay is fast and smooth.
Also Read: 8 Best Android Bike Racing Games That You Must Play
Game Features
Customize Extreme Rides: You can easily pick one of the real world cars and start playing with it. There are many choices available as you will get the option to select Subaru BRZ, BMW M4, McLaren 650s etc
Drive Fast-And Fearless: The game consists of such popular track like Blackridge where you need to drive reckless. You will get the extra option and points for each takedown and drifts.
Race To win: The reach point matters, you will have to win over police patroling you. Drifting, Dragging and winning the ride is must if you want to survive in the game, Successfully defend over 1,000 challenging races, Use Nitrous do whatever you want just remember to hit the reach point.
Asphalt 8 airborne is one of the most popular games of Asphalt series. It is continuously getting fame because of its graphics and gameplay. If we talk about its display then this seems to be a perfect match for hardcore racing lovers, because you need to perform some aerial stunts and intense driving to survive in this game. The gameplay of Asphalt 8 Airborne is Smooth and fast.
Game Features
More than 95 high-performance cars (80% of them NEW!)
Perform barrel rolls and wild 360º jumps
Race in 13 different settings like Venice, San Diego Harbor, Iceland, the Nevada Desert,
Dubai and other exciting locations!
9 seasons & more than 300 events in Career mode
Simultaneous multiplayer action for up to 12 opponents
A heart-thumping mix of amazing licensed music for your game
#3 Colin McRae Rally
Colin McRae Rally is an off-road racing game which hits the dirt hard, so if you are one of them who loves off-road racing then this game is only for you. It is one of the popular game which was first released on PC version and later it was released on Android version. If you love the sharp handling and keep some good sense to control speed then you are going to love this game.
Game Features
The Cars: It has some popular cars like Subaru Impreza, Mitsubishi Lancer Evolution V1, Lancia Stratos etc which gives gamers the real looking game experiences.
The Controls: As I already said this is the real looking game, so you need to handle your cars carefully to avoid damages. It comes up with lots of beautiful and challenging environments.
Challenges: You can participate in different modes of the game. You will have the option of Quick Race, full rallies, and a championship one. You can set your favorite control schemes in game setting option.
#4 GT Racing 2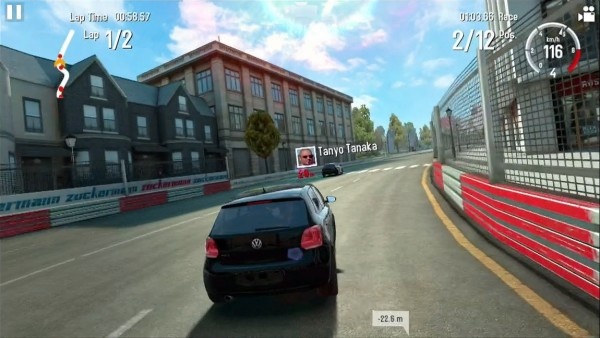 The GT Racing: Motor Academy Free+ is developed by the popular game developer "Gameloft". It provides realistic driving effects to you while playing. You can unlock many of cars by crossing the driver's tests in this game. This game also provides an opportunity to play the game online within your virtual media.
Also Read: How to Hack Any Android Game Money with GameKiller
Game Features
The richest handheld racing simulation game this year: 71 licensed cars on 13 tracks, including the real Mazda Raceway Laguna Seca.
A superb collection of real cars from over 30 manufacturers: Mercedes-Benz, Ferrari, Dodge, Nissan, Audi, Ford, and more.
Test your driving skills by completing 1,400 events, including Classic Races, Duels, Knockouts, and Overtakes.
28 new challenges each week: improve your driving skills & maybe win a new car for free!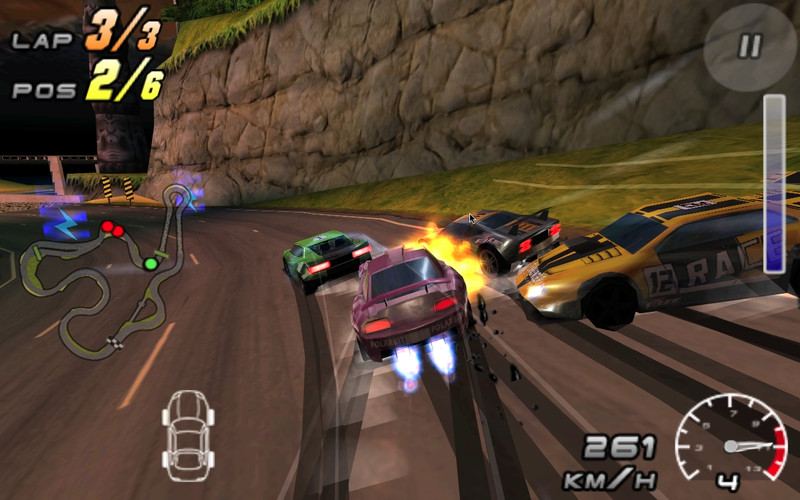 This is very awesome game to play on your Android device. There are pretty detailed 3D effects. Also, graphics attribute is superb. Install the game and have fun with this hardcore Car racing game.
Game Features
Online multiplayer you can easily compete with many online players
State-of-the-art 3D graphics, giving a real experience
Boost, drift and tackling physics which actually feels real
Customizable controls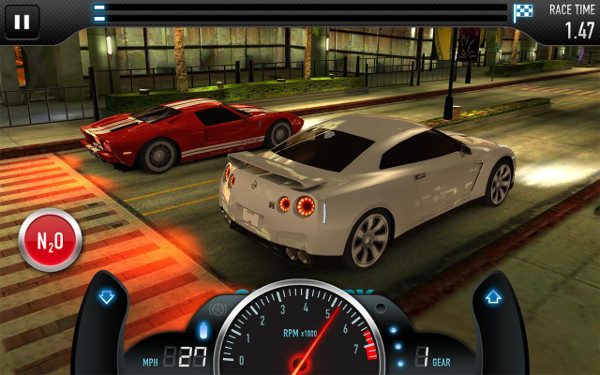 This is the most addictive and best Car Racing Game of Android. It is available for free on Google Play store. There are lots of brands new 50+ certified cars in this game. Just Install and have fun with this cool Android car racing game.
Game Features
Lots Of Cars
Unlimited Depth
Competitive Multiplayer
Awesome Community
Also Read: Top 5 Best Upcoming Android Games 2016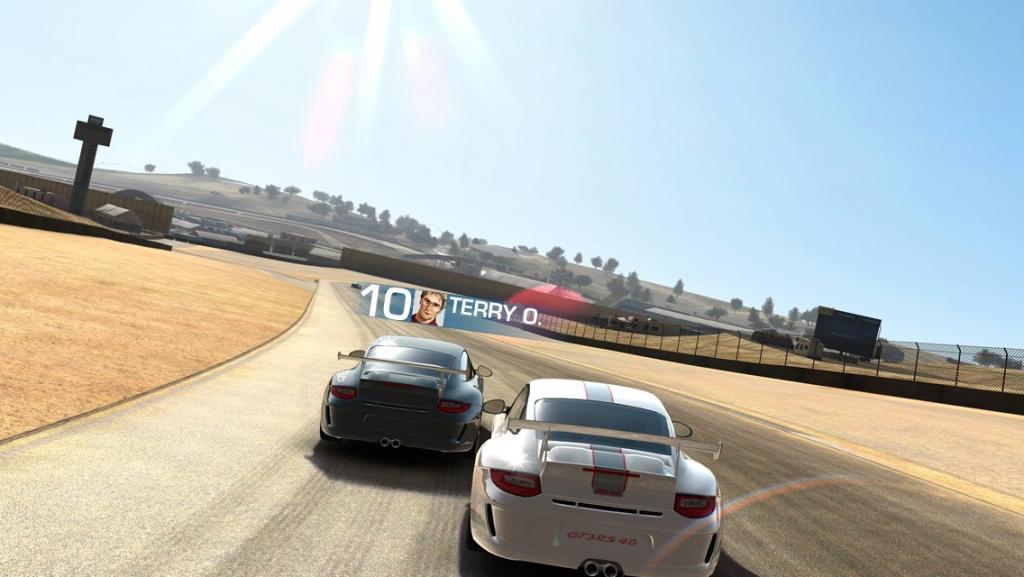 This is one of my favorite game and is from the popular game developer company "Electronics Arts". Technically this is the best Car Racing game and now also getting popular in 2016 on Google Play and it has superb graphics quality and gives realistic effect while driving the car.
Game Features
Real Cars over 100 detailed vehicles
Real Tracks with multiple configurations
Real People, you can compete with online players
The More Choices to come, Compete over various events
#8 Road Warriors: Best Racing Game
This is actually an Action based Car Racing Game and is one of the best car racing game. In this game, you can play with your friends with a multiplayer option and can challenge your bosses in the game and you will get different sets of guns after completing different levels.
Game Features
Execute perfect flips to gain coins and nitro boosts.
Multiple cars options from sedans to massive trucks!
Explore and discover multiple tracks. There are many paths within a single track. There's always the best strategy for each car!
Realistic and impressive graphics!
This is very addictive and fun game in the play store. This game will test your Physics knowledge. You will have very much fun while playing this good game.
Also Read: How To Play Your Favorite PC Games On Your Smartphone
Game Features
Lots of different vehicles with unique upgrades (many different vehicles: bike, truck, jeep, tank, etc.)
Upgradeable parts include engine, suspension, tires and 4WD
Numerous stages with levels to reach in each (Countryside, Desert, Arctic and the Moon!)
Share your score with a screenshot with your friends!
Cool graphics and smooth physics simulation
Designed to look good on low resolution and high-resolution devices (inc. tablets)
Real turbo sound when you upgrade your engine!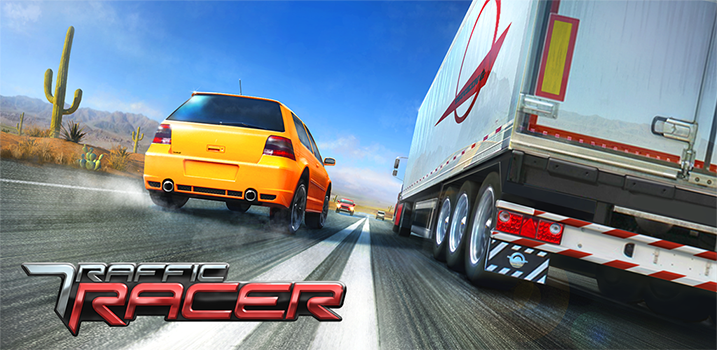 In this game, you can play in very high traffic which is just close to impossible in the real world. This game is very excellently designed by the developers. You can race in the four distinctive locations line SubUrb, Desert, Snowy, and City night.
Game Features
33 different cars to choose from
5 detailed environments: suburb, desert, snowy, rainy and city night
5 game modes: Endless, Two-Way, Time Trial, Police Chase and Free Ride
Rich types of NPC traffic including trucks, buses, and SUVs.
Basic customization through paint and wheels
Online Leaderboards and Achievements
#11 Cars: Fast As Lightning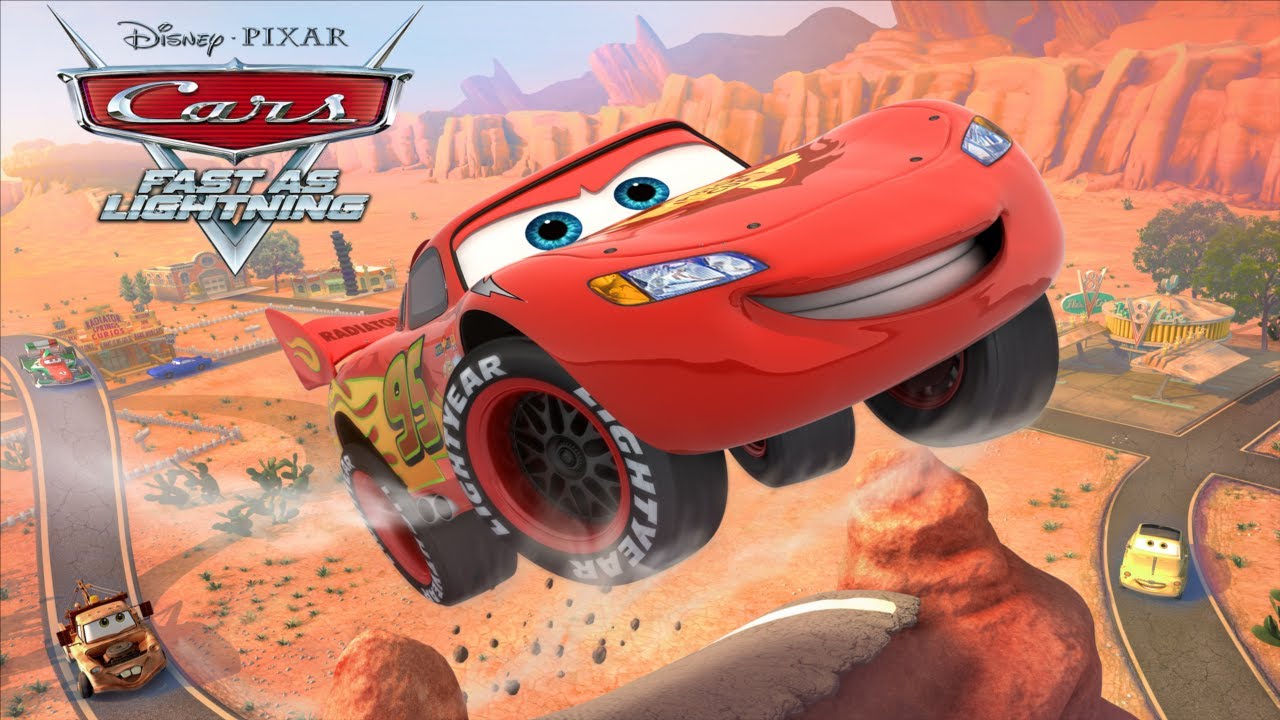 Race fast and free as Cars characters with nitro-charged arcade racing! You can even build your own 3D Radiator Springs, home of Lightning and his buddies. Watch it go from a humble town to a thriving city! It is one of the most popular games from Gameloft.
Game Features
Drive into a true Cars experience, capturing the fun personality of the characters that kids and fans have come to love, including Mater, Francesco, and more!
Play high-quality animated cutscenes with amazing voice acting, including Owen Wilson as the voice of Lightning McQueen!
Drive into a true Cars experience, capturing the fun personality of the characters that kids and fans have come to love, including Mater, Francesco, and more!
Play high-quality animated cutscenes with amazing voice acting, including Owen Wilson as the voice of Lightning McQueen!
You need to swerve and smash through a gorgeously detailed and completely destructible world packed with Tiki statues, grass shacks, giant crabs, lava monsters…even yetis! Explore sun-swept beaches, secret caves, fog-shrouded swamps, ruined temples and erupting volcanoes in this action-packed quest of discovery and mayhem!
Game Features:
Drive for miles and miles in a detailed procedural world that never plays the same way twice.
Unlock new cars and characters, upgrade cars and improve your game with performance-boosting powerups and gadgets.
Easy to pick up and play – challenging to master. Supports tilt, touch-screen, and most gamepads.
Also Read: Top 15 Best Antivirus Software For your PC/Laptop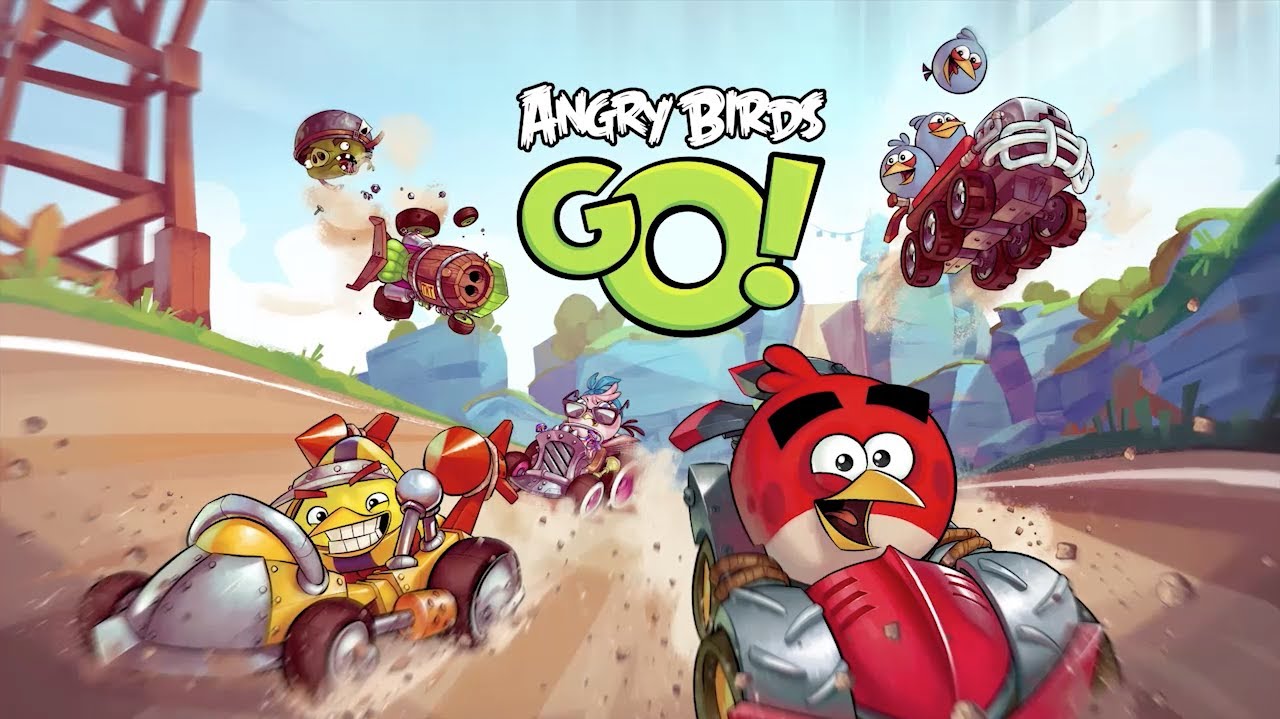 Don't get confused with the entry of Angry birds series in the listings of Car racing games. This is actually a racing game. You need to watch out for hazardous roads, and mischievous opponents who will do anything to get to first place. Outrun the competition to earn rewards, upgrade your kart, and become the best driver Piggy Island has ever seen.
Game Features:
Plenty of racetracks, stunt roads, air courses, and off-road races
Smash your opponents off the road and take that winning position thanks to unique special powers for each character.
Collect and upgrade your karts to become the best racer on the Island.
Enter a new race every day and find the hidden gift box on the track!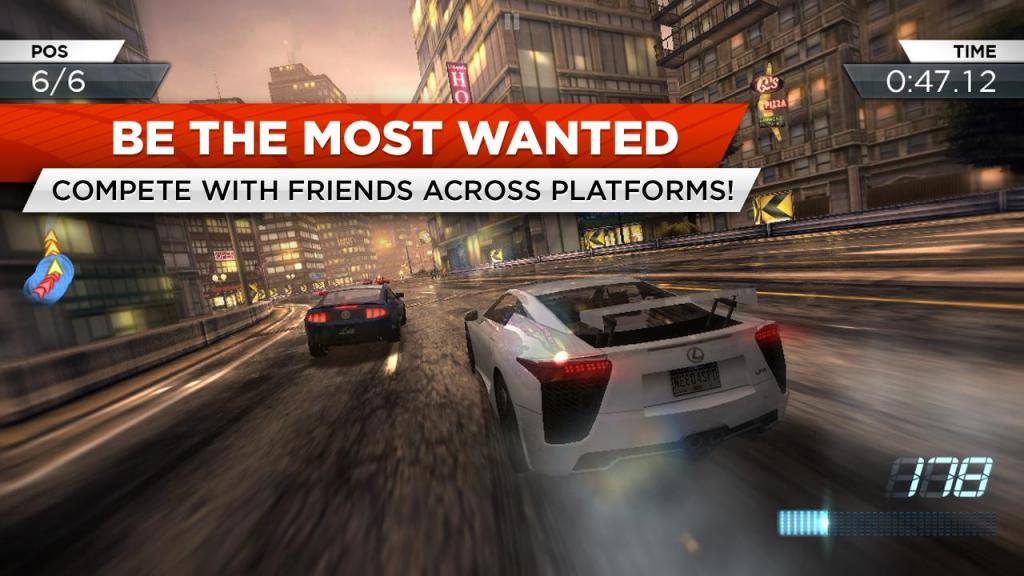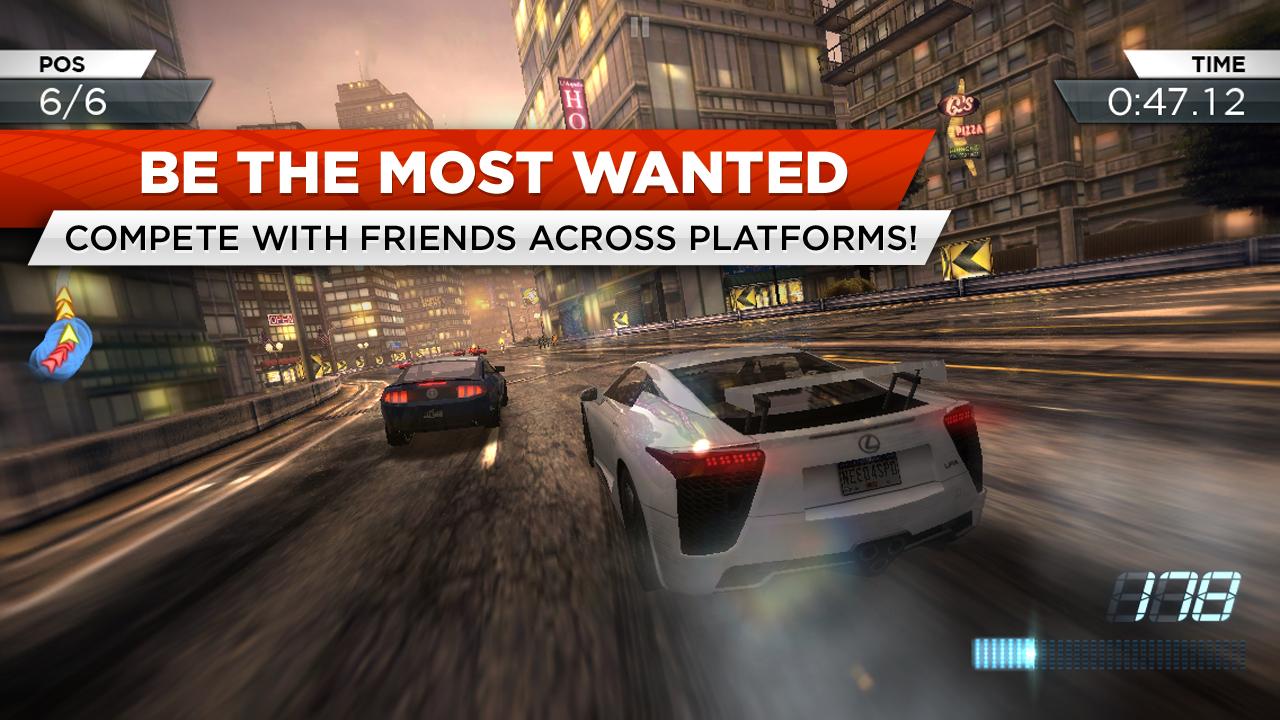 You need to evade a relentless police force while you clash with street racers. Race and chase hot cars like the SRT Viper GTS, Porsche 911 Carrera S, Hummer H1 Alpha, and much more. Feel the intensity of no-brakes-allowed street racing with realistic full-car damage for the first time on mobile.
Game Features:
Drive and customize over 40 of the world's most exciting cars
Race the way you want! By popular demand, you can now touch or tilt to steer
Use Mods to enhance your car and get ahead of the pack in style
Experience the action with mind-blowing graphics and intense full-car damage
Earn Speed Points to unlock new cars
#15 Death Rally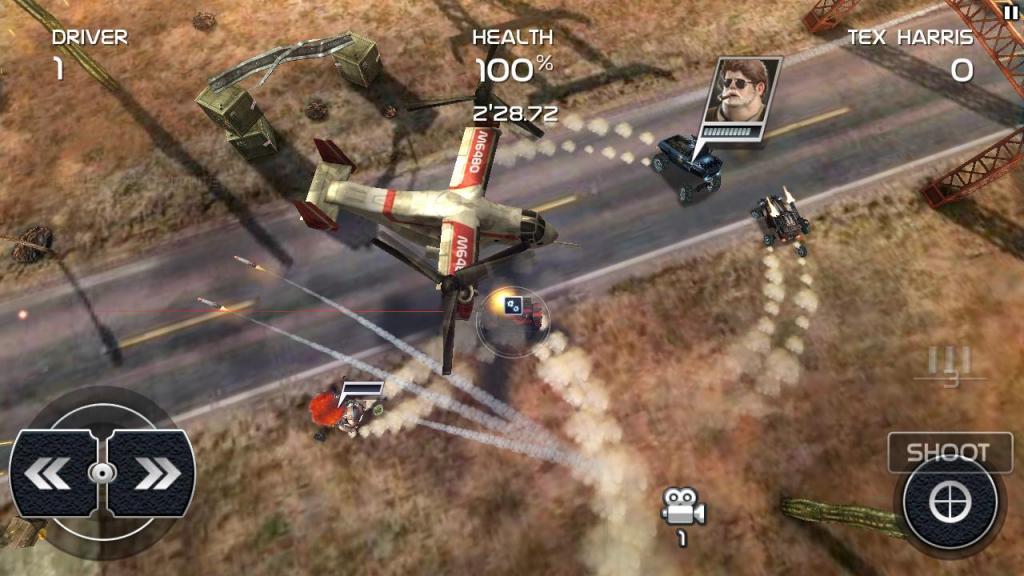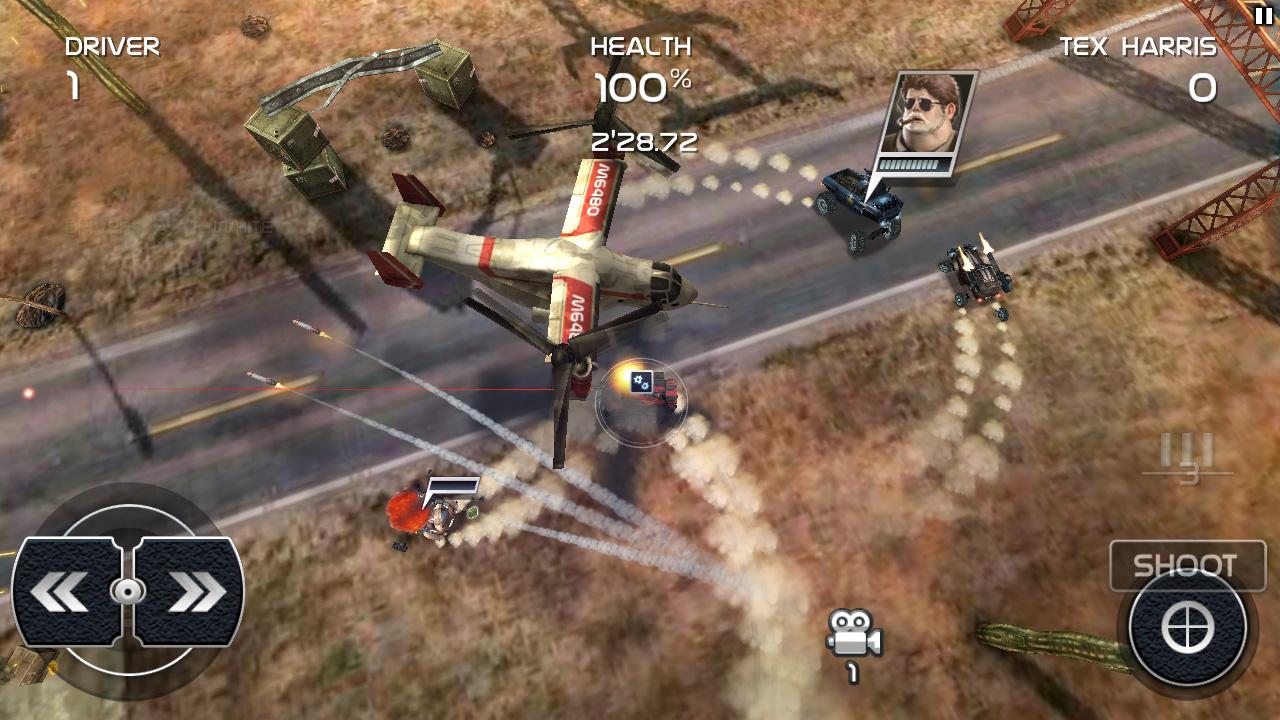 Death Rally is a thrilling racing and destruction game where you can upgrade your cars and weapons, enabling you to take on even more hard core opponents. Lock and load and enter the Death Rally, humiliate and destroy your opponents.
Also Read: How To Download Paid Android Apps & Games For Free (2 Ways)
CSR Racing is an ultimate drag race in the city streets, featuring over 100 licensed cars, stunning graphics, addictive gameplay and intense online player vs. player competition. Play a quick race in a spare minute, or strap yourself in for a grand tour to the top of the leaderboards.
Game Features
Race online against the best CSR players to win special new cars and top the global leaderboard!
Compete Tier 5 and compete against crews from across the globe
Beat the crews and you'll rule the city. Tune out their trash talk. Beat each boss and be the new king of the streets.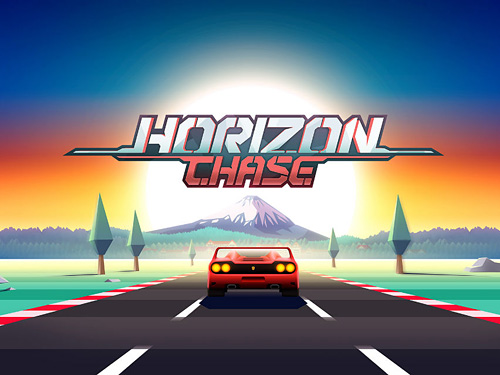 Horizon Chase is a love letter to all retro gaming fans. It's an addictive racing game inspired in the great hits of the 80's and 90's: Out Run, Lotus Turbo Challenge, Top Gear (SNES), Rush, among others. Each curve and each lap in Horizon Chase recreate classic arcade gameplay and offer you unbound speed limits of fun. Full throttle on and enjoy!
Game Features
Horizon Chase brings back the graphic context of the 16-bit generation and creates a style that is inspired in the past without letting go of its contemporaneity.
Horizon Chase is a race around the world. With each new cup, you'll pilot your car through extraordinary places, watching the sun setting, facing rain, snow, volcanic ashes and even severe sandstorms.
Horizon Chase presents Barry Leitch, the musician behind the soundtracks of classic arcade racing games Lotus Turbo Challenge, Top Gear (SNES) and Rush.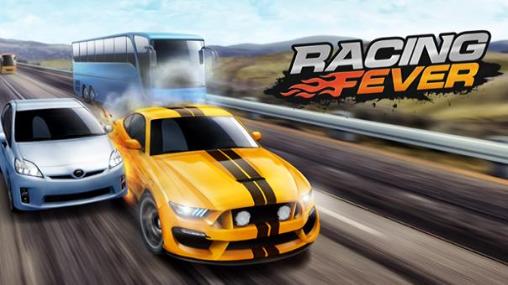 Racing Fever is an addictive game for the fans of arcade racing and driving simulations. Pick your favorite car and join the ultimate challenge! Join six different rooms with massive prizes from Amateur to King. Race head-to-head against your friends or challenge random players across the globe
Game Features
Race at high speeds, drive against traffic and overtake cars!
Enjoy the cutting edge 3D graphics with realistically created environments and amazingly detailed cars.
Upgrade your car to the limits, customize with paints, vinyl, and rims.
Don't push your luck in sticky situations, the slow time for easier maneuvers.
This is the latest addition to the Asphalt series. Here players need to break through to uncharted territory with Asphalt Xtreme! Rip around dunes, charge through canyons, drift across the mud and fly past your opponents to reach the finish line!
Game Features
35 Monster Cars
All seven off-road vehicle types deliver unique flavors of gameplay, allowing you to constantly discover fresh and challenging experiences.
Go head-to-head online in 8-player simultaneous free-for-alls! You'll be facing some tight competition, so stay on top of your game!
Race in a variety of exotic locations from all over the globe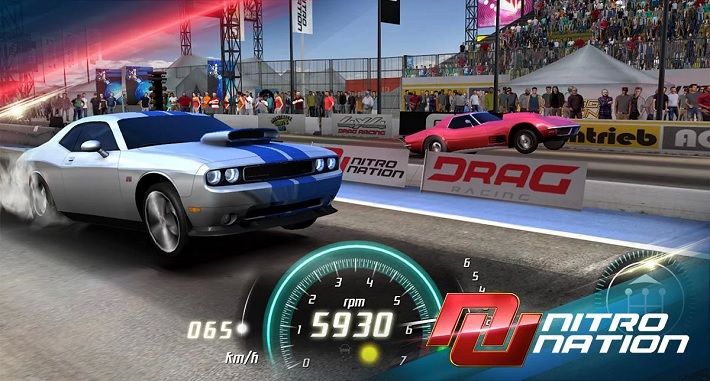 This is one of the beautiful drag racing game you can ever have on your Android smartphone. You can choose from over 100 cars from top international cars brand like Audi, BMW, Chevrolet and much more.
Game Features
More than 100 real cars from top international car
Join a Live Multiplayer race, play in real time with friends and opponents all over the world!
Upgrade and improve 33 unique car components with three tiers of aftermarket blueprints.
Also Read: Top 10 Must-Try Lock Screen Replacement Apps For Android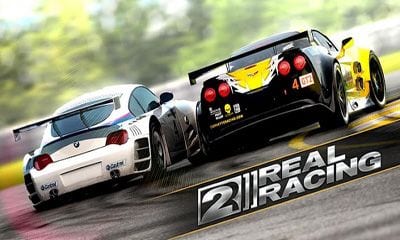 This is another popular Android game from developer company "Electronic Arts". This game is much similar to Real Racing 2. The races are set up in 15 beautiful locations. The game graphics are really good.
Game Features
Test your racing prowess on a 16 car grid against highly skilled AI drivers.
Work your way from rookie to pro in a robust Career Mode, offering 10 hours of exhilarating gameplay.
Race in 15 beautiful locations, with 40 miles of highly detailed race tracks, speedways, and city circuits.
Touch or tilt to steer, as you experience state-of-the-art handling with customizable options that tailor to your personal driving style.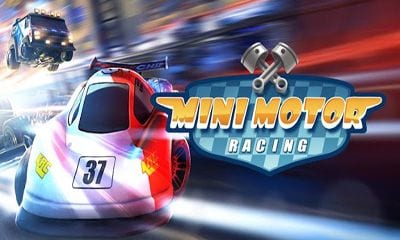 Mini Motor Racing plays like a favorite remote-controlled car showdown, combined with modern tech to nitro-boost your engines! Play multiplayer against your friends or rivals, via WiFi, Bluetooth and ONLINE! Race in campaign competitions for big rewards! Upgrade your skills and cars to win more! It's all there in Mini Motor Racing.
Game Features
Race in fully upgradeable cars, each with their own unique handling and style!
New update featuring new Championships, four in total.
Race on over 50 tracks, day and night, in varying weather conditions
Fully remastered tracks and effects for more eye-popping visual candy taking advantage of all that extra power!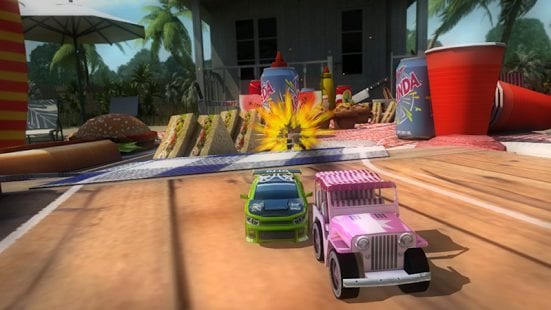 Table Top Racing Free is the multi-award winning, combat-racer brought to you by the co-creator of Sony's blockbuster PlayStation franchise 'WipEout'. With console-quality graphics and intensifying gameplay, it offers countless hours of fun and a real challenge for players of all skill levels.
Game Features
17 Mad-cap cars to master
8 Incredible race tracks (reversible)
4 Fierce championships
30+ Special Events
7 Unique Game Play Modes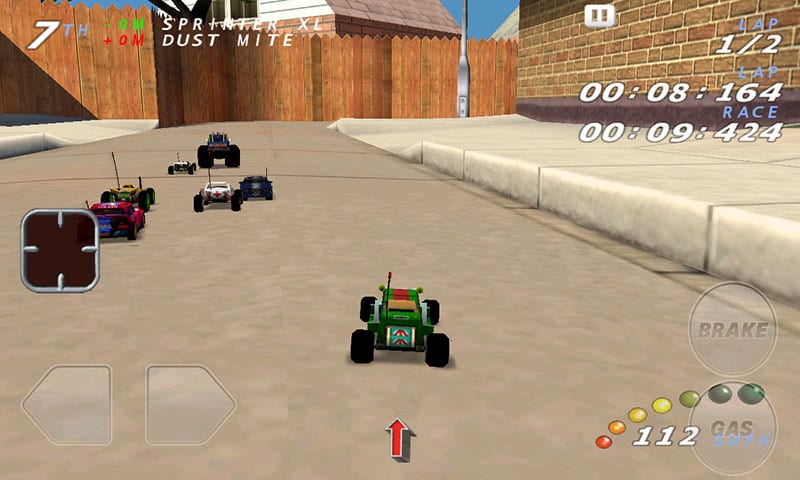 This game has everything requires being the best. Re-Vol Classic features a fast paced and exciting gameplay. Users can drive their car through a wide range of tracks. This game features more than 40 cars.
Game Features
Each track has a global ranking system.
This game features soundtrack that will stick in your head long after you stop playing.
Drive your car through a wide range of tracks.
In this game, you need to race through the city in your car to deliver passengers on-time- the crazier you drive the higher your rewards! Your car, your rules – speed, drift, whip around corners, weave through traffic, up ramps, and into the air to race the clock.
#26 Dr. Driving
It's one of the best car racing game which you can play on your Android smartphone. Dr. Driving is a visually stunning game which comes with an awesome soundtrack. The gameplay is highly addictive and the best thing is, you can play the game with other players.
Features:
Best online multiplayer game
Awesome visuals and nice soundtrack
The gameplay is addictive
#27 Hot Wheels: Race Off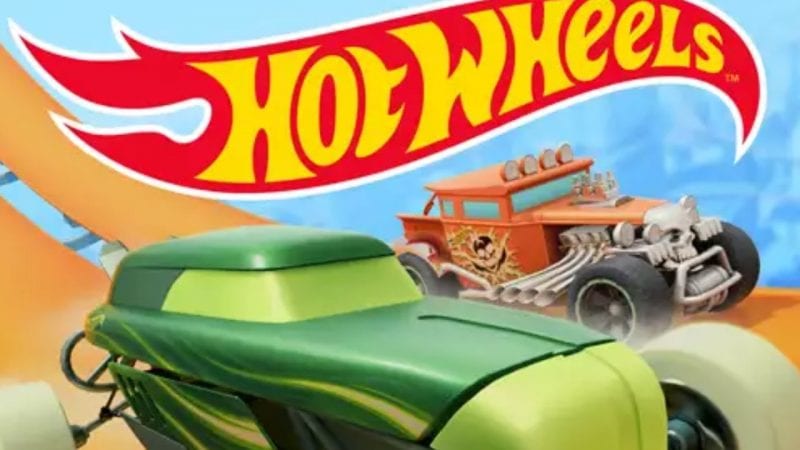 Hot Wheels: Race off is another best Android car racing game which you should play once. The game features some awesome graphics and very addictive gameplay. In the game, you can race 25+ hot wheels cars across 50+ insane physics racing tracks.
Features:
Race 25+ Hot Wheels cars across 50+ insane physics racing tracks
Blast Off of boosters, loops, and jumps to stunt on the iconic Hot Wheels orange track
Upgrade and build your collection of Hot Wheels cars
#28 CSR Racing 2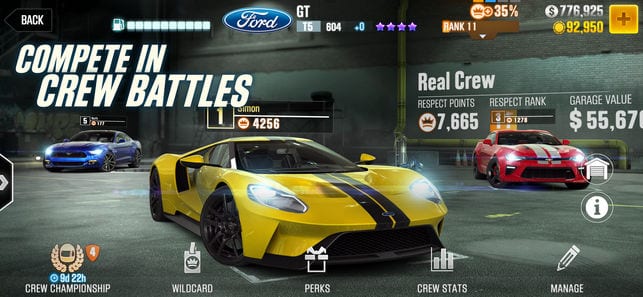 Well, if you love to play drag racing game on your Android device, then you will love CSR Racing 2 for sure. The best part about CSR Racing 2 is that you can compete against opponents from around the world. The gameplay is quite addictive and its one of the best car racing game that you can play on your Android.
Features:
Compete against opponents from around the world or race against friends in real-time challenges.
Personalize your car with paint wraps, decals and custom license plates!
Stay competitive by stripping surplus cars for parts, and fuse them into your favorite vehicles.
These are the Best Free Android Car Racing Games. You can quickly download these game from the Google Play, and most of them are free. All the above games are judged according to their user ratings and their feedbacks. Don't forget to share. Also, send your feedback about these game as a comment.
AUTHOR