Even though WhatsApp is the most popular instant messaging app for Android, it doesn't mean it's the best. Compared to instant messaging apps like Signal and Telegram, WhatsApp lacks features & privacy options.
If we talk about Signal Private Messenger, it's a great instant messaging app that cares for your privacy. And it's also one of the first instant messaging apps to enforce end-to-end encryption on every form of communication available within the app.
If you are an active Signal user, you might know that the app automatically downloads & saves all media files you receive on your smartphone. While the Auto-download feature is valid, it can quickly fill up your storage space, especially if you frequently receive photos & videos on the app.
How to Change Phone Number on Signal Without Losing Chats
Steps to Disable Media Auto-Download in Signal Private Messenger
So, if you're Android device is running out of storage space, and you're looking for ways to free up the storage, you need to disable the media auto-download in the Signal app. It's pretty easy to disable the media auto-download in Signal Private Messenger for Android; follow some of the simple steps we have shared.
1. Open your Android app drawer and the Signal Private Messenger.
2. Next, tap on your profile picture in the top-left corner of the screen.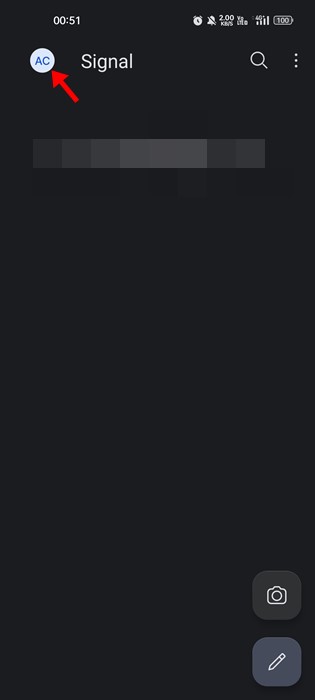 3. This will open the Settings page. Now, scroll down and tap on the Data and Storage option.
4. On the Data and Storage, find the Media auto-download section.
5. You will 3 options in the Media auto-download – When using mobile data, when using WIFi, and When roaming.
6. If you want to completely turn off Media auto-download, tap on each option and unselect Images, Audio, Video, and Documents. Once done, tap on the Ok button.
That's it! This is how you can disable media auto-download in Signal Private Messenger for Android.
How to Send Disappearing Messages by Default On Signal
If you are running a sort of storage space, you need to manually delete all the media files that Signal stores on your device. Disabling the media auto-download won't remove the files that had been downloaded already on your device.
So, that's all about how to disable media auto-download in Signal for Mobile. If you need more help, let us know in the comments below.