The trend of torrenting is declining daily, but that doesn't mean users have stopped using torrents completely. On the contrary, many users still rely on Torrent to download their files.
You can use torrents to download freeware files from the internet, like Linux ISO files, freeware software, etc., without worrying about legal issues.
However, to download a Torrent, you must first install a reliable Torrent client. Hundreds of torrent clients are available for Windows, like BitTorrent client for Windows, uTorrent for Windows, etc.
The role of a torrent client is to download torrent files from the internet. In this article, we will talk about another best torrent client for Windows, which is called Deluge.
What is Deluge?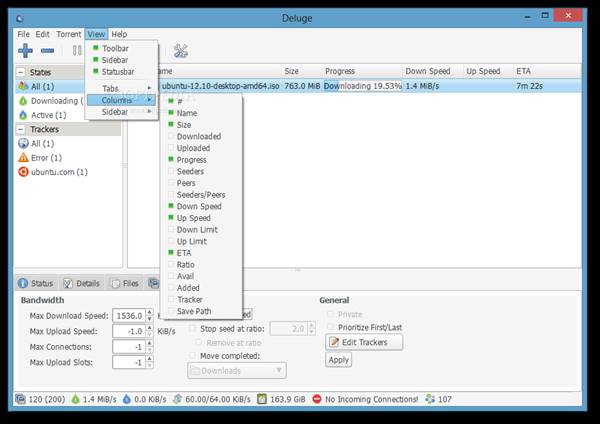 Deluge is a free torrent client for Windows that has recently gained immense popularity amongst torrent users. The torrent client has been around for a while but has gained its spark in the last few years.
Deluge is also an open-source client, so it's a perfect client for customization. Also, Deluge is known for its advanced features, and you can heavily customize Deluge to your liking.
Another thing to note is that users can install plugins to torrent clients to expand their features. For example, users can add plugins for notifications, IP Blocklists, schedulers, extractors, etc.
Download Deluge for PC (Latest Version)

Now that you know Deluge, you might want to download it to your system. Since it's a free torrent client, you can download Deluge from its official website.
However, if you want to install Deluge on multiple systems, it's best to use the Deluge Offline Installer. Below, we have shared the download link of the Deluge Latest version for PC.
How to Install Deluge on a PC?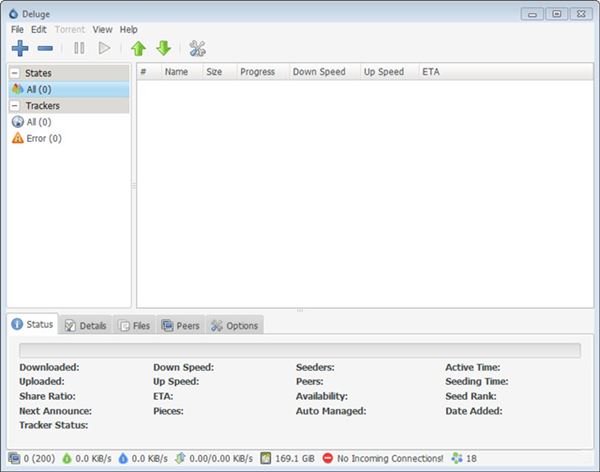 Well, installing Deluge is pretty straightforward. First, you must run the executable file and follow the on-screen instructions.
Once installed, you must run the Torrent client via the desktop shortcut or the Start menu. Once launched, add the torrent file and wait until it gets downloaded.
How to Download Torrent Files With Deluge?

Once you've installed Deluge on your device, you can add torrents as you do on other popular torrent clients like uTorrent, Vuze, etc.
To load a torrent file on Deluge, click the (+ Add) button at the top and browse your torrent file. Once done, set the download parameters and click on the Add button.
This should start downloading the torrent file on Deluge. Deluge also supports magnet links but sometimes fails to fetch the downloads.
Features of Deluge for Windows 10
Now that you know Deluge, you might want to know its features. Below, we have highlighted some of the best features of the Deluge Torrent client for Windows.
Free
Yes, you read that right. Deluge is a free and open-source torrent client for Windows, Mac, and Linux. You don't need to create an account or install bundled apps to use the torrent client. Also, it has no restrictions on downloading files from the internet.
Download Torrent
Being a torrent client, Deluge is famous for downloading torrent files online. So, all you need is to locate the torrent file on the Deluge, which will automatically start downloading the content.
Bandwidth Management
Like uTorrent and BitTorrent, Deluge also offers many Bandwidth management features. The Bandwidth management features of Deluge include controlling the download/upload speed, setting up schedules to download, and more.
Plugin Support
The most notable thing about Deluge is its Plugin support. There's a rich collection of Plugins that you can use on Deluge to extend its functionality. The plugins were developed by various members of the Deluge community.
Batch Downloads
Deluge is a perfect torrent client for downloading multiple torrent files simultaneously. You can simultaneously download as many torrents as you want with this torrent client.
These are some of the best features of the Deluge Torrent client. You can explore more awesome features as you start using the torrent client.
Frequently Asked Questions
Which is the best torrent client for Windows?
There are numerous torrent clients available for Windows. If you want a lightweight one, you can use Deluge. It's free and offers better speed than its competitors.
Is Deluge Better than uTorrent?
Both torrent clients let you download torrent files for free. However, if your internet speed is slow, you will be benefitted from Deluge. Since it's an open-source torrent client, it doesn't show ads, leading to better-downloading speed.
Does Deluge work on Windows 10?
Yes, Deluge works on every version of Windows, even the latest Windows 11. The tool is exceptionally lightweight and won't slow down your computer. It's available for Windows, MacOS, and Linux.
How much RAM does Deluge need?
Being a lightweight application, the RAM requirement for Deluge is pretty low. You need less than 512 MB of ram to run Deluge on Windows. Regarding the Storage space, at least 500MB is recommended.
Do I need a VPN with Deluge?
No! You don't need a VPN for Deluge. Not only deluge, but you also won't need VPN to run uTorrent or BitTorrent, provided the software is not banned in your region. However, many users connect with premium VPN servers for better downloading speeds.
So, this guide is about downloading Deluge for Windows 10. I hope this article helped you! Please share it with your friends also. If you have any doubts, let us know in the comment box below.