[dropcap]S[/dropcap]top your kids from doing any unauthorized activity on your Android by applying some of these methods that will make your android safer for kids to use it in your absence. Here in this article are some of the steps that you can perform so that you can make your device safe for your kids.
You might be familiar with the smartphones and all the features that it provides, you also might be knowing that to use the smartphones one should have some skills and knowledge unless you can cause damage to the device. If your device gets into the hands of kids then they can unknowingly delete the essential files, cause transactions with some useful apps and accounts etc. The kids don't know much about the value of data inside the phone and hence can play with that data randomly. But if you are a Android user then there are some steps that you can follow to make your device safe for kids. So have a look on complete guide discussed below to proceed.
Also Read: Top 10 Best Root Apps 2019 for Android
How to Make your Android Safe For Kids
These are some important things that you can do to make your Android safe for kids. And all of these are listed below, so refer them and implement them on your device today.
Also Read: How to Make Prank Calls From your Android Smartphone
#1 Creating Different User Profile For Your Children In Android
In android you can easily create multiple user profiles and with the desired restricted access. And for your children, you can follow the guide to create the restricted user profile with the help of step by step guide below.
1. First of all in your Android device go to Settings -> Users.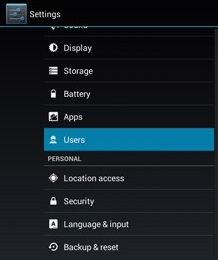 2. And there you will see the option Add user or profile,  and  there you will have the option of setting up two different types of user profiles that are restricted and regular.
3. You can set this according to your wish if you want a restricted account where you want to give only few access and in regular a different account.
4. Now you will be on  Application and content restrictions screen where you can allow only selected apps to be there in that account and keep in mind of your children you can set up restriction according to your wish.
#2 Block In-App Purchases In Play Store
While exploring your android kids might get into the the play store and can accidentally make the app purchases which can costs you a lots, so better is to restrict the in-app purchases in your android before you are going to give your device to your kids.
For this in your Play store you need to navigate to Settings -> User Controls and there restrict the media based restriction according to the user ratings and you can also block the app purchases there too.
Also Read: Best Ways To Make Android Apps Easily without Coding
#3 Turning Install From Unknown Sources Off
Kids can accidentally allow the installation of certain bloatware and crapware apps in your android from the third party sites, so better is to turn them off to avoid the risk of your android being vulnerable to various security threats.
For this navigate to Settings-> Security -> Untick Unknown Sources.
Also Read: How To Create Animated GIFs From Images in Android
Child lock with colorful graphics and soothing sounds to keep your kids entertained without having to worry about them making calls or starting other apps. Teach your child shapes and colors. Optionally enables airplane mode while application is active, so as to not irradiate your little darling.
Also Read: 10+ Android Most Common Problems With Their Solutions
#5 Using the App Lock To Lock Certain Apps
The most common way that most usees use to secure their privacy from others is App lock. It helps users to lock certain apps that user don't want to be used by any other person. So you can use the App Lock Android App to lock certain apps.
Also Read: Download 12 Best Android Hacking Apps 2019
#6 Using Parental Control Apps
Well, there are plenty of parental control apps available on the Google Play Store that can be used to make your Android phone safe for kids. We are going to list down 3 best Android parental control apps which can be used to set rules.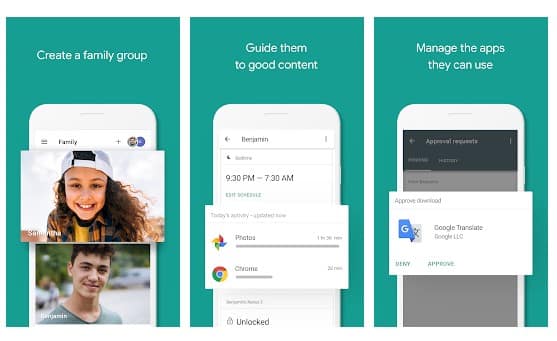 Google Family Link for parents is one of the best Android apps that lets you set digital ground rules to help your children learn, play and explore online. Google Family Link for parents can help your child make a healthy decision about what they do on their Android. You can view their activity and manage their apps.
Well, Kids Place is another best parental control app on the list which is created for parents. The app allows users to control their children's activity and screen time on phones and tablet. Apart from that, Kids Place also allows users to block purchases from Google Play Store, restrict apps, set timer, etc. So, Kids Place is definitely the best Android app which can be used by parents.
Safe Family from MacAfee is another best screen time and parental control app that can be used on Android. With Safe Family, you can view history about app usage activity location details. Not just that, but Safe Family also offers users App blocker, timer, cell phone tracker, etc. So, Safe Family is another best Android parental control app that you can use right now.
So above are the best possible ways for How to Make Your Android Safe For Kids. Follow these methods and make your android safe for kids and they will have only that much access that you only want to give them. So follow the guide and implement this today. Hope you like this article, do share with others too. leave a comment below if you have any related queries with this.