On Friday, Apple TV+ released its series, The Essex Serpent, whose two episodes were already released yesterday, getting excellent reviews. The Historic detective vibes with two legendary actors, Tom Hiddleston & well famous Claire Dane.
As we saw in the first episode, The build-up where Cora, who lost her husband and discovered a new goal to hunt down this serpent in Essex.
At the end of the second episode, Cora and Will took a walk on the beach to the location, and Will found a fossil, which left us with slight curiosity for the third episode. Let's discuss further when episode 3 will release and at what time.
The Essex Serpent Episode 3: Where to Watch it Online?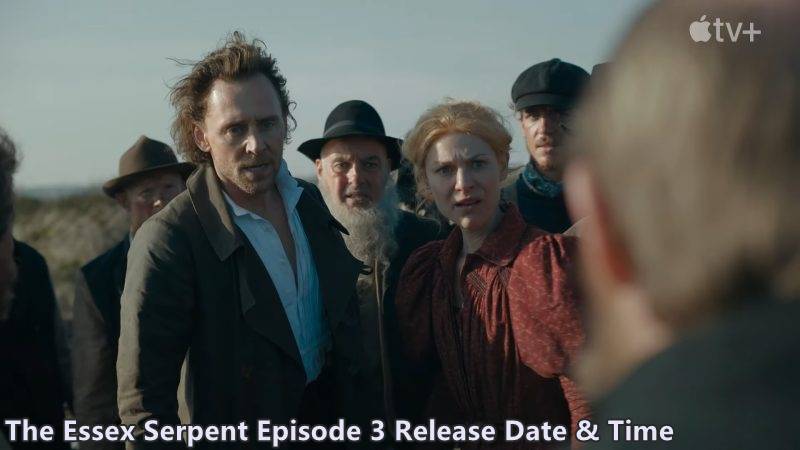 The Essex Serpent Season 1 Episode 3 will release on Friday, 20 May 2022, at around 2 am ET. The third episode is named "Falling," According to the official synopsis, the level of a serpent emerging in Essex will become frequent.
The fisherman will claim that the serpent attempted to attack him. As a result, Cora will get more curious about discovering what's hidden in the water.
This episode 3 will be streaming only on Apple TV+. So, only Apple TV plus subscription holders can watch it. But, you can watch the first episode for free with your Apple ID.
Besides, there will be three more episodes, which seem to stream only on Fridays, or if there will be any delay in the release, we will let you know.