If you leave the app just because of the paid availability then you should refer the guide with 10 apps that are just under 1$ and have lots of features packed in them that you surely gonna love.
[dropcap]T[/dropcap]he Google Play store is the one of the largest app stores that have about millions of applications for the android devices. You could find out mostly hundreds of apps for each of the categories and most of these could also be free. But there are also the paid apps too on this humongous Android app market which would either provide much more quality and reliability. You might not have enough budget so as to try some of the expensive apps out there but still, there are some great paid apps available in this app store that would only cost you less than $1. Go on reading this article to know about these best apps that cost only less than one dollar price.
Also Read: Best Android Apps To Backup/Restore Data
10 Must-Have Android Apps less than $1
Below we have selected some of the best apps that you will surely love to try in your android. So have a look at all these apps discussed below to proceed.
Also Read: Best Android Apps To Identifying Music Playing Around You
With this amazing app, you can play with the links or the website URLs in a very intuitive manner and also very easy. Just set up the gestures and the corresponding actions on this app and then you can afterward click any link and perform that gesture to get the task done. For eg., you can tap the link and then swipe up to share that link, and some more like that you can individually set them all.
This app as the name suggests is made for the only purpose to make the users always updated about the weather conditions of the particular place where they are or other places that they want to know about the weather. This paid app will surely prove you much more beneficial than other apps as it has some great UI and features that help to keep one totally updated with correct weather reports.
Also Read: How to Overcome Smartphone Addiction
A great custom keyboard app for Android that has so many features collected within that makes it a great replacement for default keyboard app. You can play with a number of gestures and also use up some other great functions like swipe to type, predictions etc and hence make up typing much easier on your device. I prefer you to must have a try on this app as this will surely amaze you with its performance.
The best torrent managing app that you could ever find on the Android play store. This app doesn't have any Ads so you would not feel it chunky at all. You can do all that what you want with your torrents like to download them, handle magnet links etc and much more. All that you will get in just less than one dollar, that's really great!
Also Read: Top 8 Best Movie apps for Android to Watch Movies online
#5 Notepad+
You might find a bundle of notes making apps or the text editing apps on the android play store but the main thing that will let you use Notepad+ is its flexibility and features that are enormous.You will get some great text editing helping tools etc. with this app that will help you write or edit your text content in a very professional way.
One of the most popular paid image editing apps for the android that has gained huge success because of the features and quality functions that you could either not find on any other app of this category. You will get many filters, frames, and textures and also some great tools which will at all help you to transform your images in a professional way even on your android device.
Also Read: How To Stream Windows 10 Screen On VR Android Device
This app contains a set of high quality and very useful widgets for your android device that could be needed or used every day while using up the android device. Using these widgets makes it much easier to do up some tasks on android very quickly and fastly. The widgets that are contained in this app include a weather widget, clock widget, options panel etc. You can also set a panel with some important apps and then make it as a widget from where you can easily access these apps.
Also Read: How to Protect Your Android Phone from Stagefright Exploit
This is a very simple app but is highly usable for the devices that carry inside the fingerprint scanner as a hardware. Using this app you can set up your fingerprint scanner to capture up to the camera images and videos etc, or you can control your camera to click images or videos through simple fingerprint scanner gestures that you have set before in this app.
Also Read: How To Remotely Delete All Data From your Lost Android Device
This app is used with the Philips Hue smart light bulbs that you can control through this single app. Just set up the time and other aspects also for the bulbs when they will have to run and in which color, and after that this app will automatically command the bulbs to function right like that only.
Also Read: How to Access Ubuntu PC From Android Phone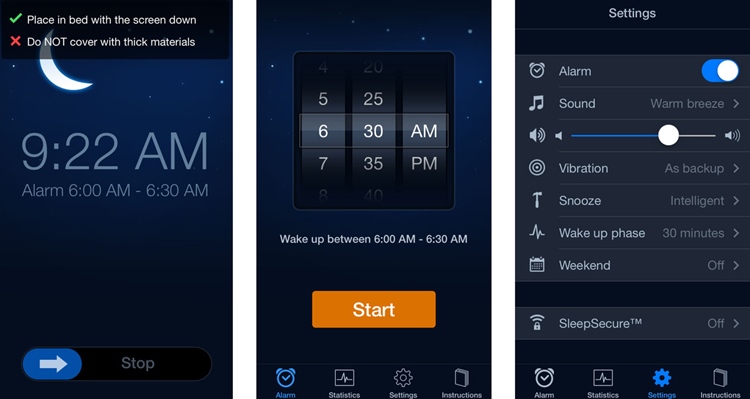 This app generally uses up the sensors of the Android device with which it tries to understand your sleep behavior while the phone is placed near when you are sleeping. This app uses up the great science behind to read up your behavior of waking up too and tries to wake you up with alarm at the very best possible time while you have also set up the custom time. It will wake you near about that time only but will make sure by its science behind that you wake up easily at exact time.
Also read: How to Remove Bloatware (Pre-Installed Apps) from Android Device
And now you are familiar with the best apps that you can get from the play store by just paying even less than $1. All these apps are just amazing and the quality and the flexibility with some other great options inside, you cannot find all those in any other free app of the same category. So, go and try these apps for must as these apps are really awesome!