Let's admit it, we all own multiple smartphones. Sometimes, we get so fascinated with a new device that we end up purchasing it. However, before purchasing a new smartphone, we don't sell our old devices.
As we start using our new device, we forget about the old one. However, do you know that you can still make use of your old device? Your abandoned electronic gadgets are virtual gold mines.
List of 10 Handy Uses for Your Old Android/iOS Devices
You just need to find the right way to tap into their potential and give them a new life. So, in this article, we will share a few handy uses of your old Android smartphone/tablet. Let's check out.
1. Stream Media
Android and iOS have numerous media streaming apps. You can install one of the best media player apps on your old tablet devices and start streaming with compatible speakers.
Additionally, playing music can become easier and more pleasurable if you have a portable sound system.
2. Smart Remote
Many of you would not be knowing that Android and IOS devices can also be used as a remote control for smart TVs, AC, Refrigerators, etc. For this purpose, there are lots of smart remote apps on both Android and iOS!
3. PC Companion
If you have a desktop PC and you use it as a workstation then some tablet companion could help in the tasks. Just use the tablet with the PC and collaboratively use it for many of the tasks.
4. Using as Second Monitor
We have shared quite a few articles on mirroring Computer screens to PC or Android screen to PC. Similarly, you can use your Android/iOS device as a secondary monitor for your PC.
To do that, you need to follow our guide How to Use an Android Device as Second Monitor for your PC/MAC. If you have an iOS device, you need to follow this guide.
5. Gaming Console
Android and iOS contain numerous gaming apps support and the list is always increasing. You can consider turning your old tablet into a fully functional gaming console.
To turn your Android device into gaming consoles, you need to use emulators. If you are a fan of retro games, you need to give these Android Emulators a try.
6. Surveillance Camera
If your old tablet is implemented with the camera then you can take advantage of that camera to spy or view any location all the time.
This can become great security hardware for your house or business. To turn your Android into a security camera, follow our guide How To Turn Your Android Device Into A Security Camera.
7. Turn Your Android into a Wireless Flash Drive
Well, if you have an old Android smartphone or tablet, you can use it as a wireless flash drive for your PC and Mac. Your Android device will act as a network share folder to exchange files between devices.
We have shared a detailed guide on turning Android into a wireless flash drive. You need to follow the methods shared on that guide to make full use of your old Android.
8. Use it as Webcam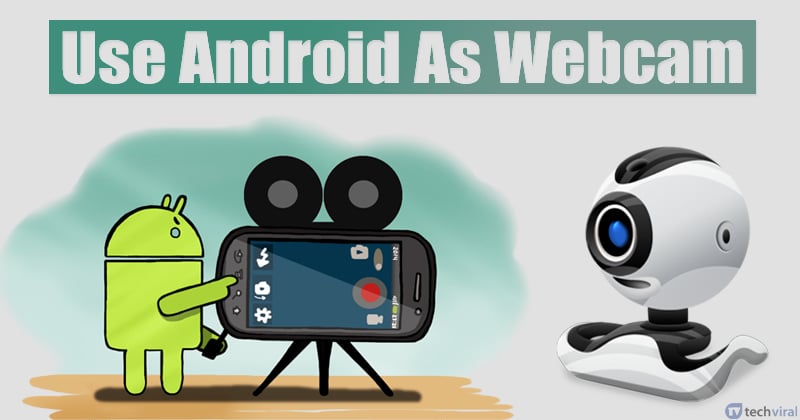 These days, video conferencing services were on the rise. If you have a PC without a webcam, you can set up your Android/iOS device to use as a webcam.
You don't need to purchase expensive webcams to make a video call on Zoom Meetings, just convert your Android devices into a webcam. With the right apps, you can even convert your iOS devices as a webcam.
9. Ebook Reader
The Android, as well as ios, have numerous great apps to open and read almost any kind of digital file. EBooks are the most common format of getting structured knowledge in form of digital books.
On Android and iOS, you can install the Amazon Kindle app to enjoy ebooks. With Kindle Unlimited subscription, you can read lots of popular ebook titles for free.
10. Storage Device
If your phone/tablet has huge internal and external storage space, you can use your device to store any certain kind of information or data.
Also, you can store your important files and folders on your Android device. Since you will not be using the old device anymore, your sensitive data will be safely stored.
So, these are some of the best handy uses of your old Android or iOS tablet/smartphone. I hope this article helped you! Please share it with your friends also. If you have any doubts related to this, let us know in the comment box below.