We are pretty sure that everyone knows some basic features and facts about Facebook. However, Facebook offers some other lesser-known features that you will love to know. So, these are the 15 lesser-known Facebook features that we will love to use.
We all know that in today's generation people are addicted to this popular social networking site Facebook. Facebook was first launched on Feb 4, 2004, which was a huge success. Now it became the most popular social media site.  A vast number of users on a regular basis sign up with Facebook and billions of users are already using Facebook, but they might be unaware of these 15 facts. Therefore, these are the ten things you might not know about Facebook
15 Hidden Facebook Features You Didn't Know About
1. Facebook Tracks You
Facebook is using undefined technology so that they can track your every single click and browsing history of your browser, you must have realized that whenever you have liked any post of any XYZ page in Facebook the very next  day the same page's post will appear in your news feeds which means Facebook analysis and track you clicks and interest, so with that analytics they showing more about that related stuff. However, you can stop Facebook from tracking you. You just need to go through this post How to Stop Facebook & Google From Tracking You
Also Read: How to Verify Your Facebook Page With A Grey Tick
2. You can disable the "Seen" feature
A seen feature introduced by Facebook is useful, but it might be unsuitable to many at the same time. However, you can disable the "Seen" feature on Facebook chats. You just need to visit our post How To Hide "Seen" Feature On Facebook Chat/Messages. With this, you can disable the "Seen" feature from your Facebook conservation.
Also Read: Best Facebook Tricks and Facebook Hacks
3. Remove Application With Their Rights
Do you know that the application you are giving authority to post on your wall behalf of you can irrespectively get your ID and Passwords too, at the time of applying the application you must have asked for the program that you are going to give rights to the particular Application such as posting and liking posts on behalf of you. So does that sound good? Probably no, so now don't worry if you have accepted all those applications to your profile you can now manually remove that application from your Facebook right now. Follow the instruction below to do the same. Go to Setting -> Privacy -> Blocking -> Block App now enter the name of the Application you wanted to block, or else if you don't know then you can see the list of applications you have given authority.
4. Facebook Monopoly With The Paid And Popular Stuffs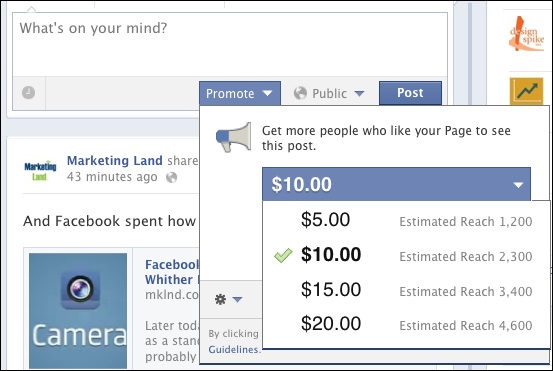 Facebook worked harder in visualizing the important posts at first in your news feeds, such as Promotes posts or pages will come in your news feeds first rather than your friends just in posted any status, Facebook also shares at first when the post become popular, just a Monopoly.
Also Read: How To Trace Location Of A Person By Chatting on Facebook & WhatsApp
5. You Cannot Make Your Gender And Cover Photos Private
It's hard to believe that no one on Facebook has the right to hide their Gender and Cover Photos. You can search for any profile on Facebook, but you can't see their wall and other privacy, but you can see their Gender & Profile Picture.
Also Read: How to Report Fake Account of Facebook In Android
6. Facebook Sharing Works Different
What do you do on facebook? Sharing links to your favorite articles? Sharing other's articles? Let's tweak it follow my rule. Paste any link on your status wait for the thumbnail to appear once it appears, delete the URL you posted in the status, Guess what? Facebook will automatically suspend the Post's URL giving it a simple and outstanding look. This is the process bloggers use most of the time while publishing their articles on Facebook in order to reach more audiences.
Also Read: How To Combine Facebook Cover With Profile Picture
7. Who is Snooping in Your Account
This is the perfect feature provided by Facebook if you want to know who is logged into your Facebook account without your permission. For this, you just need to head over your "Settings" page and browse the "Security folder" and click on "Where You're Logged in". If you find any suspicious activity, then you can click on "End all activity".
8. Pirate Language
As we all know that Facebook offers many languages to set on our Facebook account. However, do you know that you can change your language to "Pirate"? You just need to head to Settings, and under "General" you can change your "Language" Settings.
9. Save Facebook Posts
Facebook is a place where tons of articles are shared every day. There isn't enough time in the day to click and read all of them. Therefore, Facebook introduces the feature to save a link to read it later. It works as a bookmark feature. For this, you just need to click on the dropdown of any Facebook newsfeed post and then select the option "Save Post". If you want to read your saved links or posts you just need to click on this link.
10. You Can Control and Customize Your News Feed
Your Home on Facebook is your news feed. And you must keep your home clean, and free of distraction. You can customize your news feed and prioritize who to see first. For that you just need to click on "Settings" just below the News Feed in the top left the corner. There you can select peoples, Pages, and brands that you want to see more or less in your News Feed.
Also Read: How To Share Animated GIF Images On Facebook
11. You Can Change Your Facebook Look 
Facebook doesn't offer enough priority to change its look. However, you can change the look of your Facebook account. You just need a Google Chrome extension to change your old look into a cool new look. Go through our post How To Change Facebook Look into New Flat Facebook Design for the step-by-step guide.
Also Read: How to Block All Mentions of Pokemon Go on Facebook
12. Facebook Hidden Inbox
Well, you might have been using Facebook for a long time now. However, you might have missed the secret inbox. Well, if someone who is not on your friend list can also send you messages and you will find them in the "Message Request" folder which is right beside the Recent message section.
13. Make Your Facebook Languages Upside Down
Well, Upside Down might sound appealing to everyone. However, you can actually make your facebook texts upside down. Users just need to head to Settings>Language and then select the language "English (Upside Down). You will see every text on Facebook will become upside down.
14. You can create a supersized post
You can create a supersized post just like you do on your personal blog. Well, this feature is present in the Facebook ecosystem. Users just need to head over to facebook.com/notes and you will see the notes from other people. You can create your own notes from there by just clicking on (+Write A Note)
15. Setting up the Legacy Contact
We all will die one day. However, you can set up a legacy contact who can manage your account after you pass away. Your legacy contact can do things like pin a post on your timeline, respond to new friend requests and can even update the profile picture.
These 15 lesser-known features of Facebook might be unknown to many because these are rare and beneficial. You can try each and every point anytime and anywhere on Facebook there is no restriction for testing these seven facts.