Here are Top Best Football Games For iPhone and Android: Football game lovers we are here with some of the best football games that you will love to play in your iphone and android smartphone. So have a look on all these games below.
[dropcap]T[/dropcap]oday, billions of people are using tsmartphones. Presently a smart device has became a significant element of our life. Everybody loves to operate games on smart devices. So in this post, we will assure you the Best Football Games of All time. These games are adequate to play with your buddies. We have selected these game as Best Football Games on the evidence of their user ratings, reviews and Downloads of the game. These game will give you sufficient real time enjoyment while playing with your colleagues in your school,college, job and at any place wherever you need to play together or indeed individually. So have a look on all these games to have the awesome experience of football playing in your iPhone.
Also Read: Best Multiplayer iPhone Games 2016
Top 5 Best Football Games For iPhone and Android
Below are the some of best games that you will surely love to play in your smartphone. Read out the description and then download the games that you like the most.
5 Best Football Games For iPhone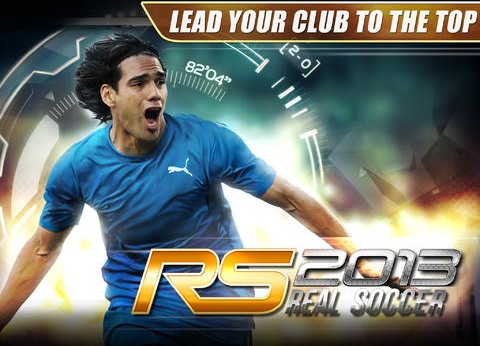 One of the best game designed by the well known developers that is Gameloft. This game is great as its name. Very highly recommended. Lots of downfalls though. Examples would be the constant auto switching of players when on defense. And one of the best part is that it will give you the real Football experience in your device. So must give a try to this game.
Also Read: Top 10+ Best Weather Apps For iPhone You Need To Try Today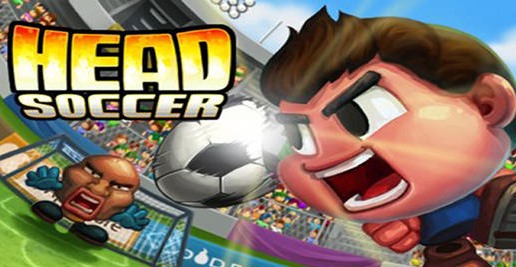 The another best game that you will surely love to play in your apple devices. In this game, you can beat the opponent with fancy lethal shots such as dragon shoot, ice shoot and lightening shoot and win the tournament. You can also matchup with friends or global users through the game center. So must download and try out this game.
Also Read: Top 5 Best iPhone Apps To Increase Internet Speed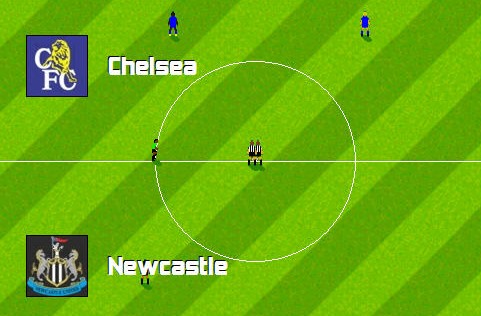 In this game you can manage your relationships, keeping team-mates, the coach, your partner and your sponsors happy as you face dilemmas and exciting twists along the way. Risk your earnings in the casino, explore sinister bribes and eventually retire to set a new career game score and lots more that you will get to know after trying this game in your device.
Also Read: Top 10 Best iPhone Apps for Beginners
Backbreaker 2 again raises the bar for graphics, physical animation and pure fun. You spoke, we listened: tackling, trucking, jumping – it's all here! Take down the ball carrier in Vengeance Mode, or fight your way to the end zone in the classic Tackle Alley mode. Whatever you do – this is the best Backbreaker yet, so enjoy the ride and have fun playing this cool game.
Also Read: Top 8 Best iPhone Apps That Pay You For Using Them
Last but not the least, the one of the best game with many positive reviews and ratings. Put your skills to the ultimate test and kick goals for glory! Flick Kick Field Goal 2016 is a football arcade game where you compete for top goal-kicking honors.
5 Best Football Games For Android
#1 Dream League Soccer
This is the Smart defensive and attacking player AI form a challenging and addictive game experience. With intuitive controls & excellent visuals, Dream League Soccer is the perfect Soccer package which captures the true essence of your favorite sport.
Also Read: Best Android Apps To Identifying Music Playing Around You
#2 FIFA 15 Ultimate Team
In this you can Build a dream squad of footballers and put them to the test. From the English Premier League, La Liga, and MLS, to the German Bundesliga and beyond. Take the thrills with you wherever you are with the most authentic soccer game on Google Play.This app offers in-app purchases.
#3 Real Football
The best teams in the world have the most modern facilities. It's time to be a good fantasy manager. Get your players in shape by developing your training grounds to increase your player's physical, technical and tactical skills as a real manager.
Also Read: Top 10 Best Android Car Racing Games That You Must Play In 2016
A fast and fun top football game for Android. (Or top soccer games for the American in you).Play a fun game of the best football game experience on your device.
Also Read: Top Best First-Person Shooter (FPS) Games for Android
#5 Fluid Soccer
Fluid Soccer is like the perfect blend of New Star Soccer, Score Great Goals and Flick Kick" – T3. Fluid Soccer's mechanics are unlike anything I've seen before…this game might be a wish come true for you. So must try out this cool game in your android device.
Also Read: How To Play Your Favorite PC Games On Your Smartphone
So above are the Best Football Games For Smartphone. Read all the short reviews of these games and download the one that you like the most. So download these and have fun. Hope you like this do share with others too. Leave a comment below if you have any related queries with this.