Time to get delicious food at your home, right from your smart device with the best android apps to get the food to be delivered at home in India. See the list of top 10 apps discussed in this article.
[dropcap]A[/dropcap]re you hungry this time and there is no one at home to cook food for you or you want to relish some dishes at home. Then you must be looking for some solution to get quality food in order to get rid of your hunger then you are at right place. As here we are going to suggest you some of the best apps that you will surely love as these apps will provide you food at your location anywhere in India. As you may not want to go out and look out for food here and there. You can use these apps, just enter your location and the apps will tell all the available food in their restaurant and the price and then you can simply place the order. So have a look on all these apps discussed below to proceed.
Also Read: Best iPhone Apps To Have Home Food Delivery In India
Best Android Apps To Have Home Food Delivery In India
Below we have selected top 10 android apps that will help you to get the food at your place. Just read out the description, download the apps and start ordering.
Also Read: How To Get Android Nougat's New Navigation Keys Right On Android
This is one of the best android app and personally used by me, the app that will explore out all the restaurants around you that provide home delivery and then enable you to order from place and get food at your place.
Also Read: How to Share Screen Between Multiple Android Devices
This is the app that I really liked this month as I was out of station and this app really helped me a lot. I used this app daily to order variety of food and every time I got delivery on time and quality was also superb. So must try out this app in your device.
Also Read: How To Secure your Android From Hackers
#3 JustEat
The other well known service that is being used by lots of users and also have lots of positive reviews. You will get lots of offers daily in this app and sometimes, you can get great discounts using the app. Their restaurant coverage is not that much like Foodpanda but you can still find lots of things to order.
The app is same as its name, this is also one of my favorite app as last weekend while travelling in train I used this app and ordered some delicious food in train and at the desired station I got it and quality was also superb, So must give a try to this app as this will provide you great service while travelling in india.
Also Read: Free Android Apps for Kids to Keep Them Busy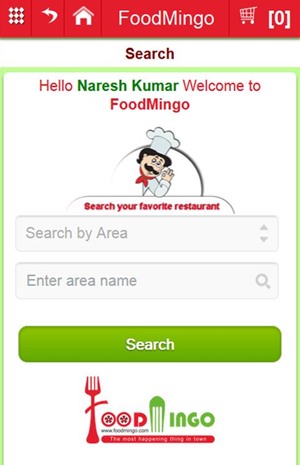 This is one of the popular app that many of you might have tried in your devices. This app is only operational in Hyderabad, but provides really great service to their users as it covers around 200 restaurants in Hyderabad. So must give a try to this app.
Also Read: How to Make Backup of your Android Apps in ES File Explorer
The one of the successful startup that is now spread over lots of states in India and offers great food service to their users.This app offers lots of restaurants to order food and you can also get lots of offers while using the app.
Also Read: Top 5 Best Android Apps to Curb your Smartphone Addiction
Find the best Restaurants, Bars, Pubs, Cafes, Lounges and explore Food and Nightlife options in Mumbai at Burrp. This app is your local food and restaurant recommendation engine. Search within more than 50,000 restaurants and view menus, contact information, addresses and locations, ratings, reviews, photographs and short precise tips.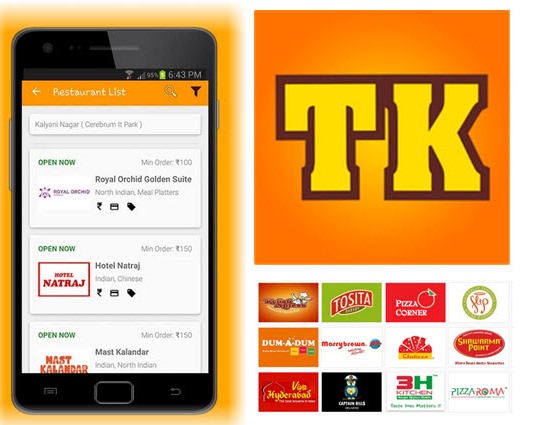 The another great app that you will surely love to try in your phone. With TastyKhana, you can order your favorite food from 9,000+ restaurants in across India. Feel like having a pizza, burger, curry, kabab or any other deliciously food at your place.
Also Read: Amazing Android Apps That Work With Your Android Sensors
#9 Runnr Food Ordering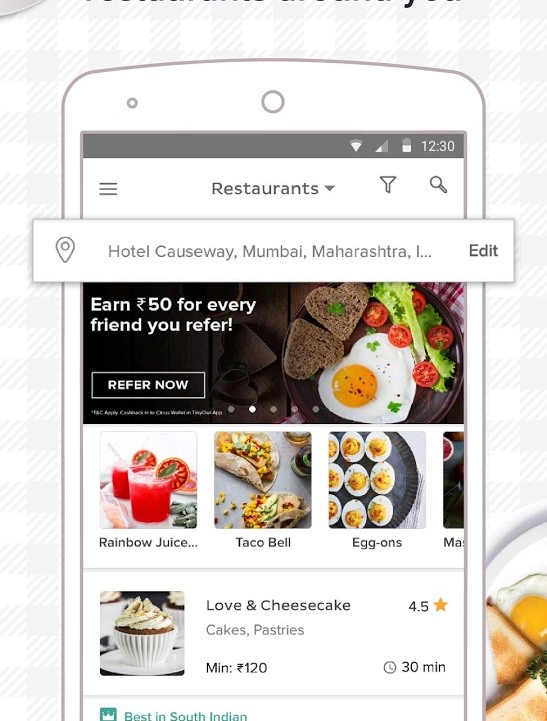 Also Read: How To Create Android Apps Without Coding
One of the well known service that also started delivering in trains too. This is the cool service where you can easily order your favorite Pizza and lots more from dominos and it will reach you in perfect time.
Also Read: Best Android Apps To Transfer Files Over Wifi With High Speed
So above are the Best Android Apps To Have Home Food Delivery In India. Use these app whenever you are hungry in India, just pick up your device open the apps and start ordering the delicious food right from your device. Hope you like my work, keep on sharing with others too. Leave a comment below if you have any related queries with this.