Cyber attacks are increasing day by day and anyone can keep track on you to access the private data and information of yours. So know the possible ways by which you can secure your Android phone.
T
oday hacking is a pretty constant thing in our virtual world and hacking is now most prevalent in the computers and smartphones. So to conclude this issue, we are here with fascinating very useful and working tricks for Getting Secure From Android phone Activity Tracking. By following the complete guide, you will easily get secure and can have your privacy in your hand. So just follow the subsequent post to proceed and for that have a look on complete guide discussed below to proceed.
Also Read: How To Set Always changing Pin for Increased Security of your Android
How To Secure Your Android From Hackers
Here we are discussing some of the best methods that you can use to know about the activities done by any person on your android without your permissions. So have a look on all the possible methods below.
Also Read: How to Save a Number During A Phone Call On Android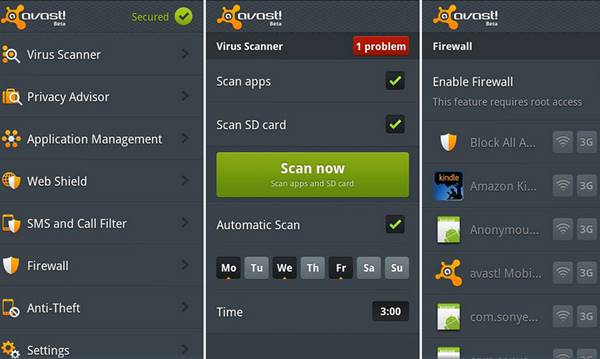 Antivirus programs are really helpful to keep your android free from all the viruses that can come easily in your rooted android because of many flaws that can develop after rooting your android. So use the antivirus from the above link and keep your android secure from viruses and threats. Some viruses can be a attack from hackers to compromise your security. So it is better to try a best antivirus.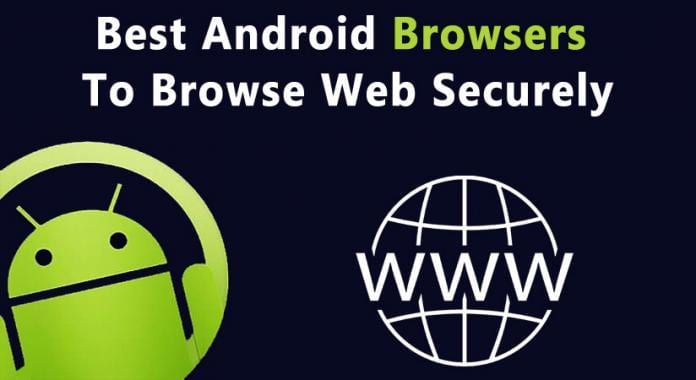 Mostly user thinks that they are very safe over the internet for browsing lots of sites on their device. But that's a misunderstanding as today there are lots of spy agencies that keeps track on users, so it is necessary to ensure your privacy by securely browsing the web. Time to browse securely over the internet in your android as you may not know people can be spying on you through your browser.
Also Read: How to Add Home/Back Soft Button Keys On Android Without Root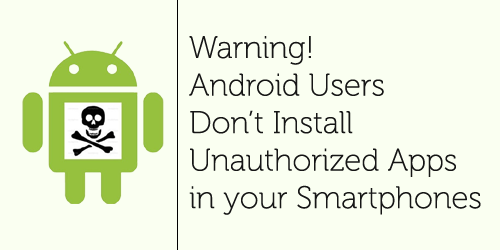 Many of the users root their android device to get rid of the pre-installed apps but actually these must be there on your android device as they protect your device from another spying apps. Users tend to prefer new apps rather than an old one, So it's always better to install authorized apps from Google play store
Also Read: 5 Best Ways To Make Android Apps Easily without Coding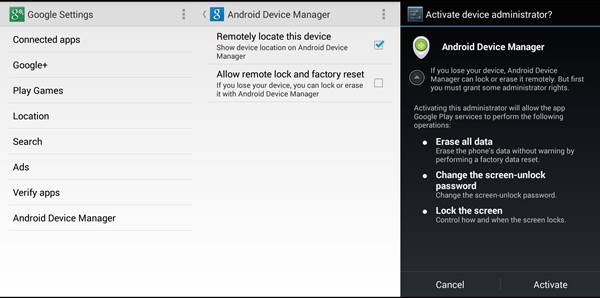 You must enable Android device manager in your android as this is the reliable choice to track your lost android from your google account. Also,  make sure to provide the complete supremacy to this app for its excellent working.

The full guide on How to use Android Device manager in your android device will surely help you out in this step.
Also Read: How To Create Animated GIFs From Images in Android
As we know, android data is openly saved in your file explorer that is not encrypted. Therefore, the uncertainty of data hijacking always follows you. So, Android users, we are here with a cool security tip that is How to Encrypt or Decrypt Files on Android. Go through the post to know about it.
Also Read: Make Android Wallpaper Change After a Particular Time Interval
#6 Always have a Backup Of Your Data
Backing up your phone is the best thing that you can do for your android smartphone as attackers might want to corrupt your data to make your data unavailable to you. There is nothing worse than losing everything on your phone and realizing you never backed up anything. So, you just needed an app which allows you to backup your apps images and all your android data.
Also Read: 10+ Android Most Common Problems With Their Solutions
Vault helps you control your privacy, keeping your pictures, videos, SMS, and contacts private and hiding them from prying eyes. You need to open up the vault in order to access your stored files.
Features:
Photos & videos protection: All files will be stored in a safe place and can only be viewed in Vault after a numeric passcode is entered.
Contacts/SMS/Call logs protection: Allows users to create "private contacts", whose messages and call logs will be hidden from the phone screen – Vault also hides all incoming message alerts and texts from those contacts.
App Lock: Apps that you choose will be protected with a password. Premium users can select an unlimited number of apps to lock.
Also Read: How To Stream PC Audio To Android Device
One of the best way to protect all your android data is to secure your messages where one time passwords are sent, so better is to make sure that there must be protection on your SMS. SMS Lock is a light tool to protect your personal short messages (SMS & MMS). After enabling SMS Lock on your Android smartphone, there will be lock pattern protection while opening short message apps.It provides provide fully privacy protection to your messages.
Features:
The cute lock is designed upon Android system level, to provide fully privacy protection to your short message box (Messaging).
You can also set privacy to other messaging apps like Hangouts, Whatsapp etc.
#9 Do Not Save Your Passwords In Your Browser
The passwords saved in your browser can be easily be hijacked by the hackers, so this is a reason you should not save any of your account password in your android browser.
Also Read: 5 Best Things that can Save you After Losing your Android phone
SMS is still one of the extensively used methods of communications, no app or technology can substitute it, but the influential drawback of SMS service is that we get lots of spam SMS that doesn't fail to harass us. Therefore, we are going to tell you the method to block such messages using Hangouts.
Also Read: Turn your Android Smartphone's Wallpaper Into a Live Widget
So above discussion is all about How To Secure Your Android From Hackers. By using these guides, you can watch out the activities going on your android and also the countermeasures that you can take for this. Hope you like the guide, do share with others too. Leave a comment below if you have any related queries with this.
COMMENTS
AUTHOR