Like every other social networking and instant messaging app, WhatsApp has many tricks on its sleeve. Even though WhatsApp users know how to utilize the instant messaging app to its fullest, many newcomers don't know much about it.
Hence, if you have just installed the WhatsApp app and don't know the things you can do with it, you may find this guide very useful. In this article, we have listed some of the best WhatsApp tips and tricks that will help you utilize the app at its best.
List of 20 Best WhatsApp Tips & Tricks
From message reactions to voice calling features to WhatsApp payments, we have listed all possible tips & tricks we can recall in this guide. So, let's explore the best WhatsApp tips & tricks.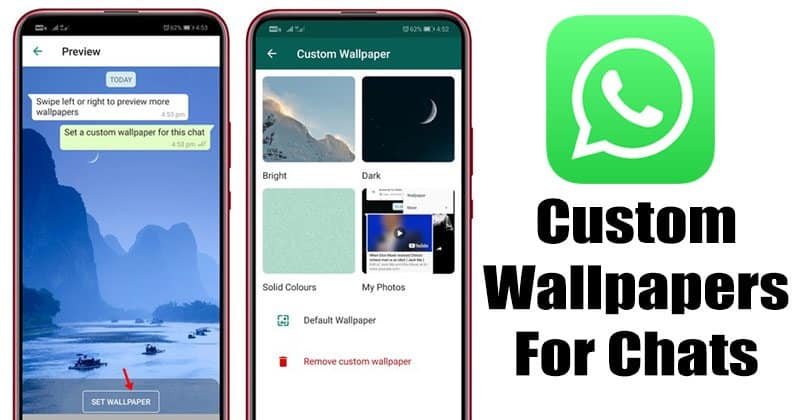 WhatsApp lacks customization options but allows you to change the default wallpaper for chats. You have two options: change the chat wallpapers for all contacts, or set custom wallpapers individually for selected chats.
Well, WhatsApp offers a payment feature, but many users don't know how to enable and use it. WhatsApp Pay is a payment service that utilizes your UPI to send and receive money. The payment system is similar to Google Pay as they are UPI-based.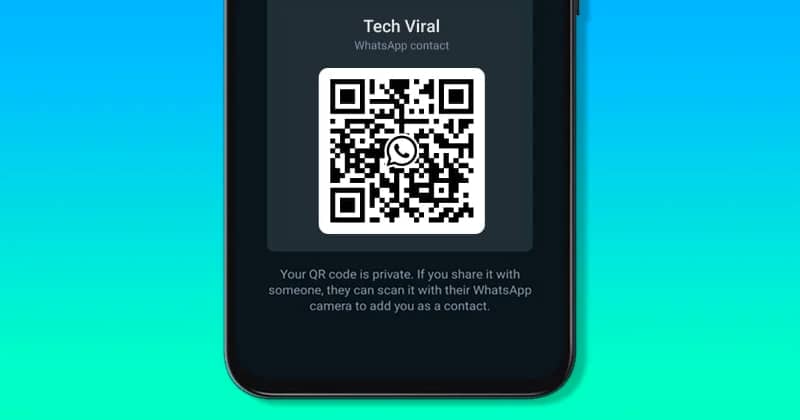 Want to make things easier for your friends or contacts to connect with you on WhatsApp? You can create a QR code for your WhatsApp profile and share it. Creating a WhatsApp QR code for your profile is easy, and the functionality is available on Android and iOS.
If you use WhatsApp, you don't need to install third-party location-sharing apps to share your current location with your friends. The latest version of WhatsApp allows you to share your live location with your contacts for free. You can send your current location or share your live location with your friends in the chat.
Wallpaper dimming is an excellent feature of WhatsApp and could reduce your eye strain, especially if you chat in a low-light environment. Chat dimming can help you get a more refined and personalized messaging experience on WhatsApp.
This year, WhatsApp launched a range of new voice messaging features. The new voice messaging features of WhatsApp includes changing the playback speed, viewing the waveform visualization, draft previews, the ability to pause/resume voice messages, and more.
Besides sharing real-time location, WhatsApp also offers you a location sticker that you can use on your Status. Adding the location sticker on Status tags your current location. This allows your WhatsApp contacts to view where you have recorded or captured the Status.
You might have already seen many WhatsApp users sending you upside-down texts. WhatsApp supports sending upside-down texts, but you must use a third-party app. The Upside Down (Flip Text) app allows you to send upside-down texts on WhatsApp chats for free.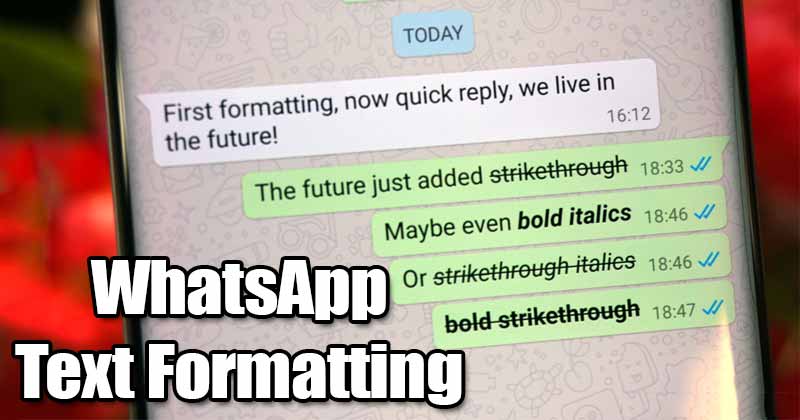 WhatsApp officially allows you to apply text formatting. You must type in your message and apply the text formatting options. Now, WhatsApp allows you to send italic, bold, strikethrough, and monospaced text messages in individual or group chats.
If you have ever tried to forward a captioned image on WhatsApp, you may know that the app automatically removes the text and forwards the image. However, a nifty trick allows you to forward images with Captions on WhatsApp. You may have to take additional steps, but it gets the job done.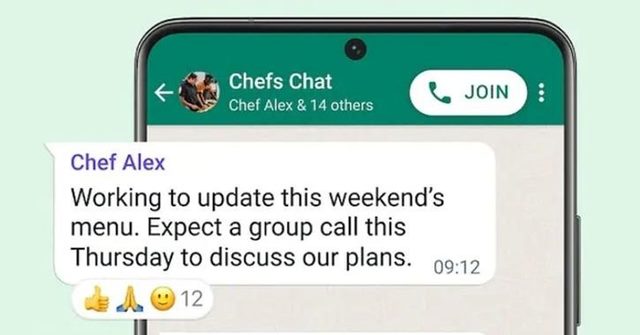 Message Reactions is a new feature of WhatsApp introduced just a few months ago. WhatsApp allows you to react to messages with any emoji. The feature is already seen on Messenger and Facebook. Even the desktop version of WhatsApp supports message reactions.
If you are using WhatsApp on Android, you can utilize Google Assistant to send text messages. You can even ask the Google Assistant app for Android to make a WhatsApp voice or video call. The feature will work only on Android 9.0 and above.
Just like every other instant messaging app, WhatsApp also provides you an option to pin your favorite or most accessed chats to the very top. The feature is handy, especially if you receive hundreds of messages every day. You can pin your most important chats to ensure you don't miss a single message from your loved ones.
Let's just admit it, we all have such chats that we never want anyone to see. And if you often lend your smartphone to your friends or family members, it's best to hide the chats. Hiding chats is pretty easy, and for that, you need to use the Archive chat feature of WhatsApp.
Well, you can use the web version of WhatsApp or a third-party sticker maker app to convert any picture into a WhatsApp sticker. After converting photos into a WhatsApp Sticker, you can use it on chats.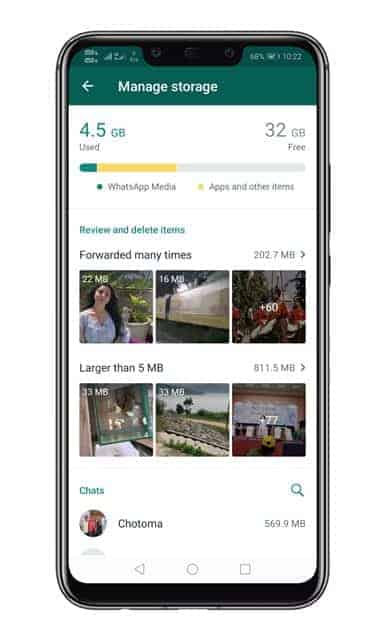 WhatsApp has a storage management tool that hides in Settings. You can use the built-in storage management tool of WhatsApp to find what's taking up the storage space. It also lets you delete images or videos from a WhatsApp chat.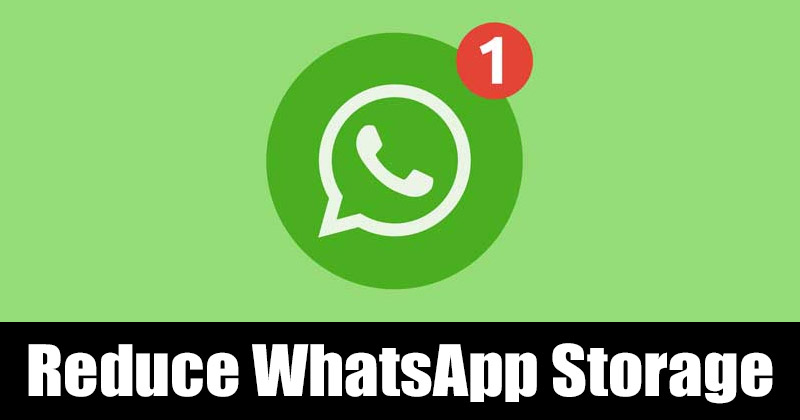 If you often struggle to manage storage space on your Android smartphone, you can use the storage management tool to reduce WhatsApp Storage space. You can find and delete files larger than 5 MB and bulk delete videos and photos that WhatsApp stores on your phone.
Apart from the features, WhatsApp also provides you with many useful privacy features. One useful privacy feature of WhatsApp is the ability to hide the Last Seen. You can configure the privacy settings to hide your last seen status from unknown accounts on WhatsApp.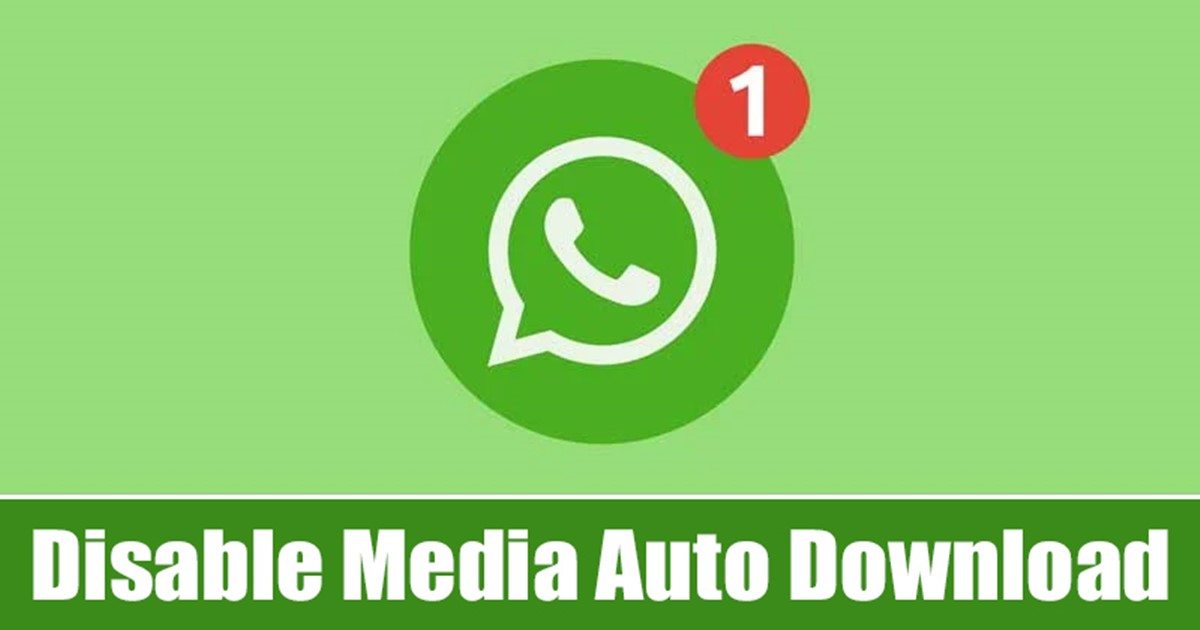 If you don't want WhatsApp to download and save all media files on your smartphone, you can disable the Media Auto-Download altogether. This way, you will be able to save some storage space and internet bandwidth.
Well, locking WhatsApp chats with a password requires a third-party app installation. But, since it's one of the most demanded features, we have listed it in the best WhatsApp tips and tricks list. You can use the third-party app 'Locker for Whats Chat' to lock your private chats with a password.
So, these are the list of best WhatsApp tips & tricks which you can use today. If you want to share with us any other WhatsApp tips, let us know in the comments below.